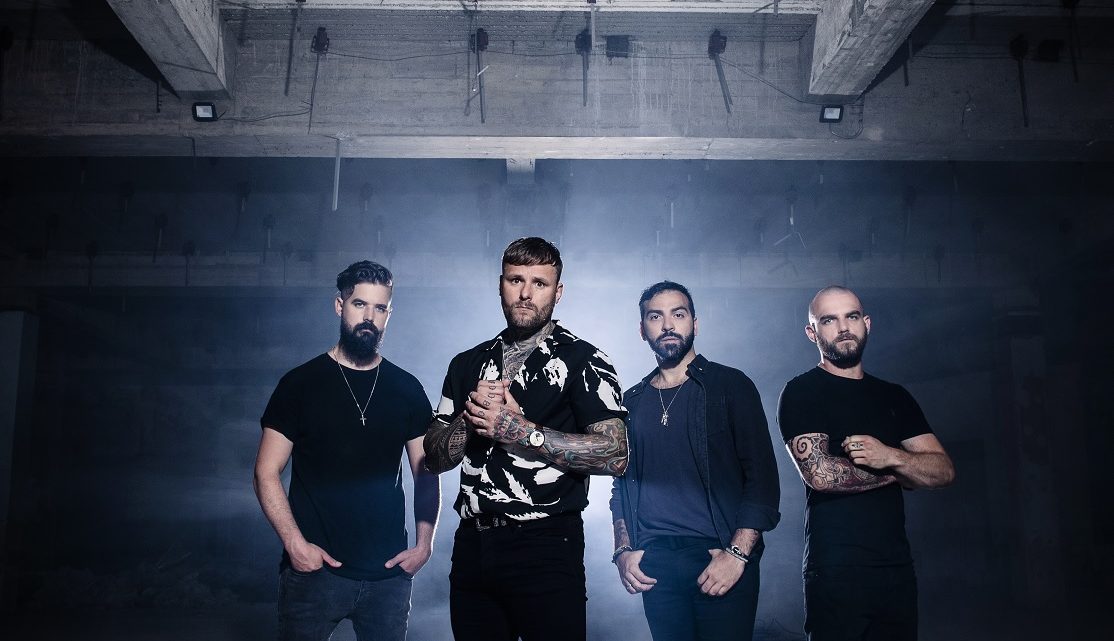 Kris Barras Band Announces 25-Date January-February 2023 UK Tour
15th July 2022
Kris Barras Band have announced their longest UK headline tour to date as they head out in January and February for a 25-date run. You can get tickets from here.
 
The band will be calling through Tavistock, Gloucester, Bury St. Edmunds, Dover, Barnsley, Oxford, Exeter, Southampton, Bournemouth, Bristol, Tunbridge Wells, Milton Keynes, Wolverhampton, Buckley, Manchester, Newcastle, Edinburgh, Aberdeen, Dundee, Glasgow, Nottingham, Hull, Norwich, Brighton and London.
 
Barras and his band have always been built for the road. "Our last tour was amazing," Barras says. "We've always loved playing live, but I don't think we realized how much we missed it. Going out every night, seeing those faces, it was incredible."
 
As they played the final encore on their final show in London in March – to the biggest audience they've ever headlined to– they already knew what the plan was. "We immediately knew we wanted to get back out. Play in more towns and cities. Play to more people. Go to places where fans have been asking us to go to, but we've not been able to until this point. We're going to get back in the bus and cover as many miles as we can and I can't wait for it."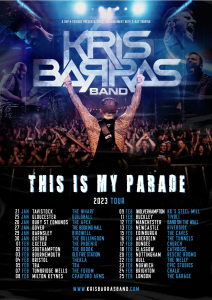 The band have had an incredible last 12 months. They released the UK #27 album Death Valley Paradise last year– their highest charting album to date. They toured the UK with Kentucky heavyweights Black Stone Cherry, culminating in a show at the iconic Royal Albert Hall. They supported The Darkness for two nights at London's Shepherd Bush Empire as well as Thunder at Wembley Arena and a triumphant Download festival debut on the second stage this summer.
 
Death Valley Paradise started life as a song before it was dissected and spread across the album. Death Valley is a place of extremes, where living things are said to not be able to survive. "To survive and thrive in those circumstances and find your paradise in it. For me, it sums up the journey I've been through," says the former MMA/Cage fighter. 
 
Produced by Dan Weller (Enter Shikari, Bury Tomorrow, SiKth) and recorded at VADA Studios in Alcester, they return darker, more introspective, but enormous at the same time. Talking about the album's high voltage calling card, "My Parade" – Barras says, "This is my life, and this is how I'm gonna live it." Album opener and first single, "Dead Horses", shakes the foundations delving into broken relationships, he addresses negative internal thoughts on "These Voices" and on "Who Needs Enemies" Barras says; "This track started life as one of the first songs I wrote for the album. It's basically a song about betrayal, a friend that has stabbed you in the back. The main tag line being "Who needs enemies, with friends like you".  
 
The band are Kris Barras (Lead Vocals/Guitar), Josiah J. Manning (Rhythm Guitars/ Vocals), Billy Hammett (Drums) and Kelpie Mackenzie (Bass).