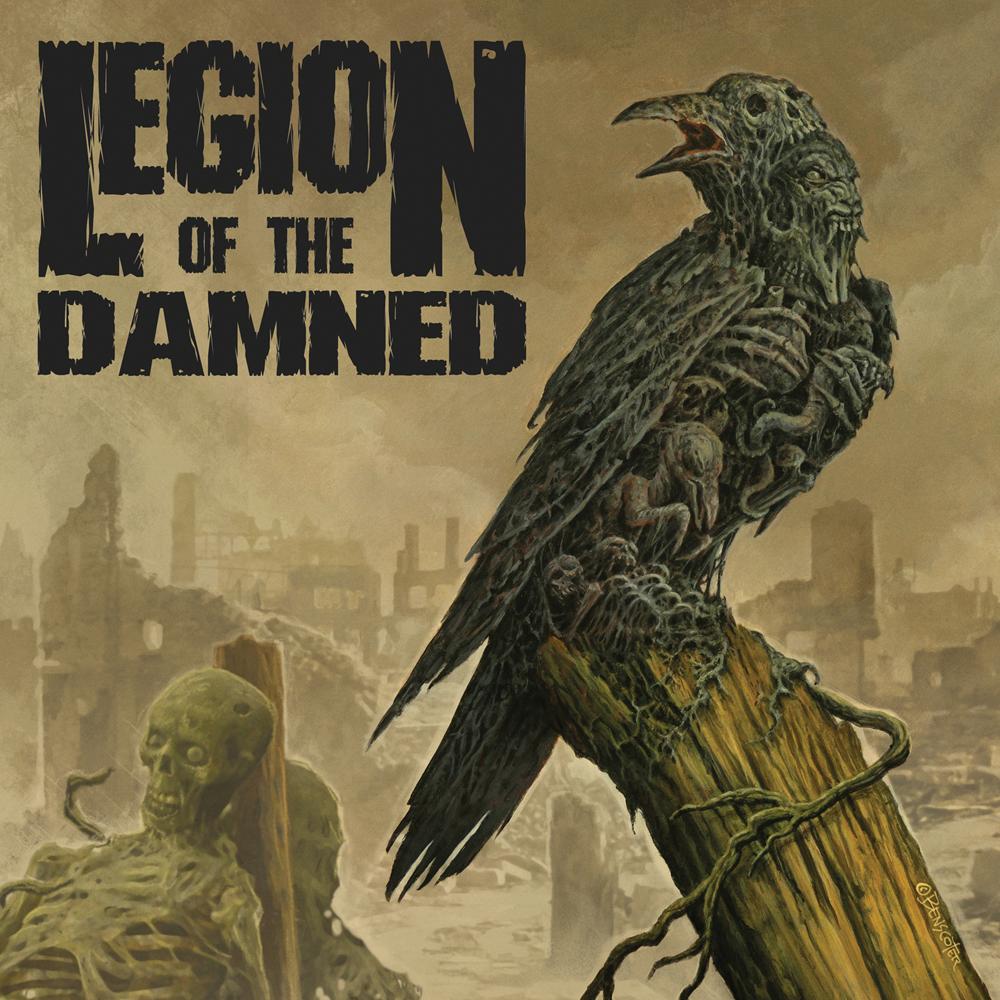 Legion of the Damned – Ravenous Plague
14th January 2014
Hopefully the reviews will come thick and fast at the moment now that work has calmed down a little? Anyway next review for the followers of Cletus is Dutch thrash band LEGION OF THE DAMNED (LOTD from now on for this review) with their latest offering "Ravenous Plague" which has been released on Napalm Records and is their 13th release (LOTD were originally known as OCCULT and changed their name in 2004). I will be honest and say that I haven't heard anything by LOTD prior to this release, however there was a buzz about this album and so when we got it to review I put my hand up straight away (like a good lad) and got given the album to review.
Well LOTD play a blackened thrash style of music and after the intro ("The Apocalyptic Surge") which is a pointless short orchestral intro and seems a little out of place, "Howling for Armageddon" batters the listener with its caustic fast riffs and the drums and bass provide a blistering battery to your senses and the vocalist harsh corrosive tone accompanies the assault and this continues until the album finishes. The vocals are still brutal but can easily be understood about the topic that is being spewed forth (ala bands like WITCHERY, IN FLAMES, KREATOR etc). However a flaw of "Ravenous Plague" is that a lot of the songs sound the same and you could skip to any song at any point and it will sound the same as the one you had just listened to. It makes the album a little awkward and exhausting to listen to in one sitting and some of the songs can get a little monotonous. The production is a little gritty and unpolished and this adds to the overall mood of the album and doesn't distract the listener.
"Ravenous Plague" is a heavy, brutal, no frills, straightforward solid enjoyable thrash album and you could do a lot worse than LOTD latest release "Ravenous Plague" as it's an enjoyable album. However if you're looking for an album that you will keep going back to and listening to over and over again then (sadly) I can't see "Ravenous Plague" being the album for you. This is though a nice solid heavy start for 2014 and hopefully things will look up for thrash this year…???
SCORE – 6.5 out of 10
[box_dark]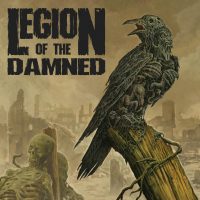 ALBUM INFO:
Track List:
1… The Apocalyptic Surge
2… Howling for Armageddon
3… Black Baron
4… Mountain Wolves Under A Crescent Moon
5… Ravenous Abominations
6… Doom Priest
7… Summon All Hate
8… Morbid Death
9… Bury Me In A Nameless Grave
10… Armalite Assassin
11… Strike of the Apocalypse
Record Label:
Napalm Records
Release Date:
7th January 2014
Band Website:
www.legionofthedamned.net
Stand Out Tracks:
"Black Baron", "Summon All Hate" & "Bury Me In A Nameless Grave"
[/box_dark]