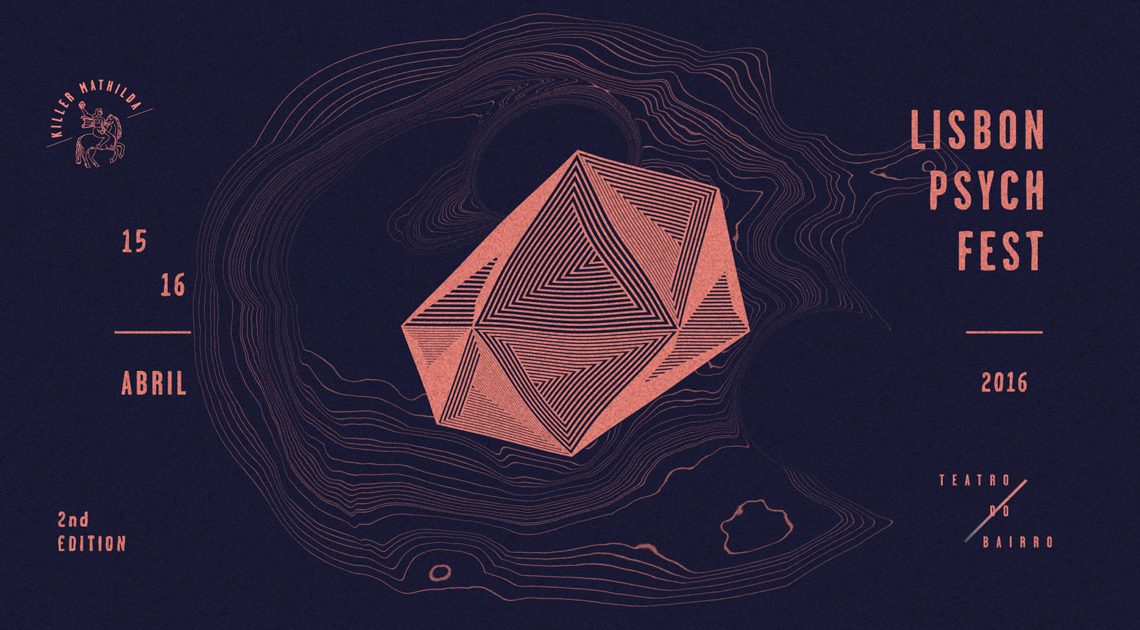 Lisbon Psych Fest 2016
4th April 2016
Lisbon Psych Fest is back and for two days (15, 16 April) psychedelic vibes are back in Lisbon to rock Bairro Alto. Last year promoters Killer Mathilda gave us such bands as The Vacant Lots, Dreamweapon, Desert Mountain Tribe, e Black Market Karma. This year the lineup is even better with The Underground Youth (UK), Chicos de Nazca (CL), Chui Wan (CN), Ganso (PT), Gnod (UK), 10 000 Russos (PT), Tau (DE) Twin Transistors (PT), Sun Blossoms (PT) and many others.
This is a clear sign that Killer Mathilda will continue to showcase new talents in the psych revivalism wave which includes shoegaze, spacerock, psych-folk, krautrock, synth-pop, ao neopsychedelic rock, post-punk, experimental rock and noise.
Location:
Teatro do Bairro lies in the heart of the Bairro Alto neighborhood. It embodies the ongoing historical transformation of the district from being the printing press of a major newspaper to its recent re-purposing as a theatre/concert hall. The neighborhood Bairro Alto, has always been at the forefront of Lisbon's bohemian scene. The neighborhood recently celebrated its 500-year anniversary and to this day remains a focal point of the capital's art scene and nightlife.
How to get there:
Rua dos Caetanos, 26, Lisboa
Teatro do Bairro is located in the center of Bairro Alto, just above Largo de Camões in downtown Lisbon. It's a 10 minute walk from the Baixa/Chiado metro station and is also served by a number of other public transport options: tram 28E and buses 202, 758.
Tickets can be bought at:
Prices:
Daily Tickets: 16 € (presale) – 20 € at the door
Two Day Pass: 25 € (presale) – 30 € at the door
For more information about Lisbon Psych Fest go to:
www.facebook.com/lisbonpsychfest
www.twitter.com/lisbonpsychfest