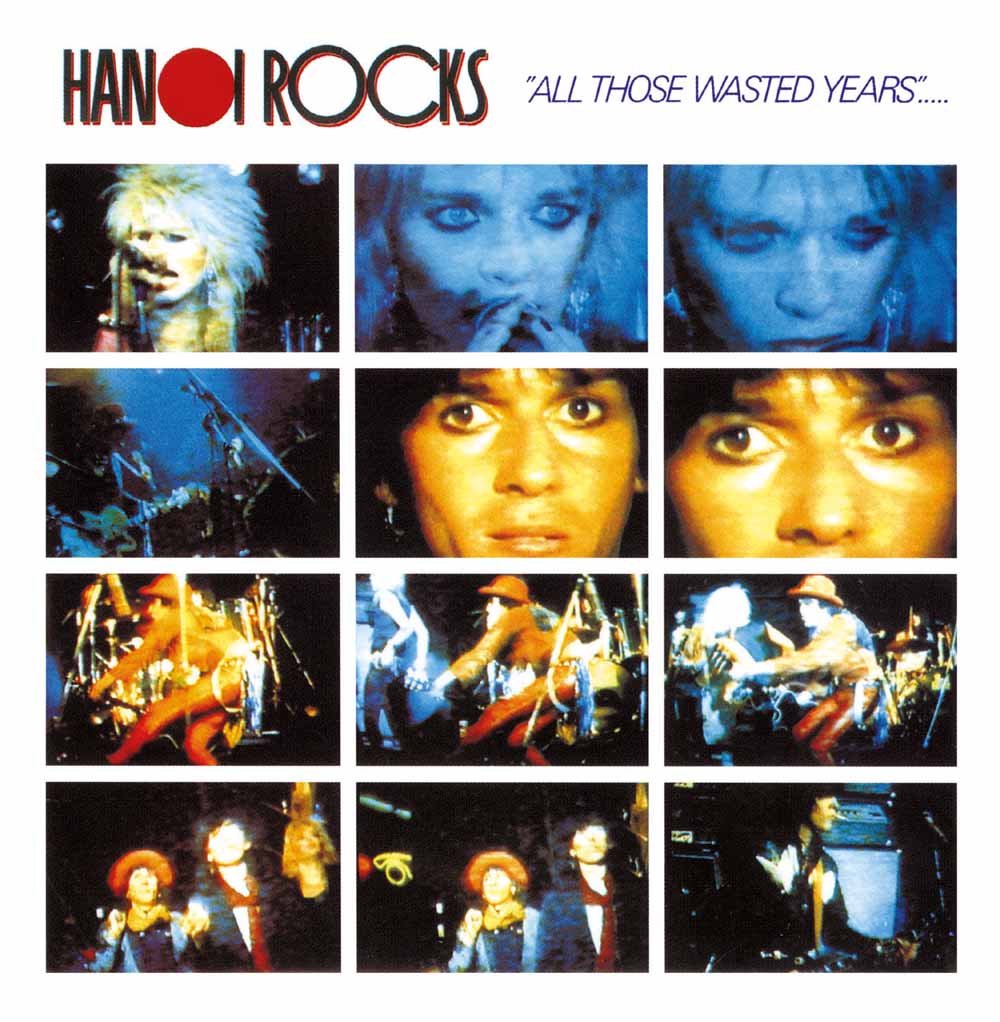 Live Album Review: 'All Those Wasted Years', Hanoi Rocks
27th March 2017
Dissonance Productions have re-released some old Hanoi Rocks records. If you're keen to get your filthy mitts on some old school Finnish glam punk (and why wouldn't you be?!), their first two records are definitely worth a punt. But not content with simply bringing out these two classic records, Dissonance have also reissued the band's iconic 1984 live album 'All Those Wasted Years'. It was the only live record the group released with British drummer Razzle holding the sticks, as he sadly died a year later in a tragic car crash. Recorded at the Marquee Club in London (and originally put out there with the very dodgy typo of 'waisted' rather than 'wasted'), All Those Wasted Years came at a good time for the predominantly Finnish band, as they were just starting to gain some ground in the UK at the time.
The album opens with the remnants of classic masterpiece 'O Fortuna' playing in the background – a sure fire sign that Hanoi's live shows were certainly something dramatic. Screams, whistles and the roar of the crowd can be heard as the track fades out and the surf-rock riff of 'Pipeline' plays out, a cover of the 1962 hit by The Chantays. The first original Hanoi track to be played is 'Oriental Beat', the title track of their second album. It is good time rock and roll at its best, with slick work on the guitar neck at the hands of Andy McCoy, and a fun and rousing chorus. 'Back To Mystery City' and 'Motorvatin', two of the group's biggest hits, are up next. Despite lead singer Michael Monroe never being hugely regarded for his vocal abilities, there's no denying that he is more than fit for purpose for the kind of music his band wrote. He has a decent range and isn't afraid to growl, scream even trill where appropriate throughout his performance, which gives the whole thing a brilliant punk rock edge.
The next number 'Until I Get You' is 'about a girl….' says Michael. 'And a very beautiful boy' –  which could be some reference to the group's glamorous, androgynous image that they were once stigmatised for. Another title track follows, this time 1983's 'Mental Beat', before the set launches into the reworked version of their 1981 hit 'Don't You Ever Leave Me'. The original recording, on 1981's 'Bangkok Rocks, Saigon Shakes, Hanoi Rocks' was a much more upbeat, punkier song –  it was then slowed down for a subsequent re-release on 1984's Two Steps From The Move. It is this version that the group chose to perform on All Those Wasted Years, and it acts as a breather of sorts after all the high-octane madness that came before it. Things are brought right back up to speed directly afterward however, with a wild version of debut hit 'Tragedy'. It is a songwriting masterpiece, testament to the abilities of Hanoi's brainchild, Andy McCoy, and drummer Razzle picks up the pace for the live performance, upping the party vibe. 'Malibu Beach Nightmare' follows before set then takes a slightly more angst-ridden turn with 1982's 'Visitor' – Monroe snarling menacing lyrics such as 'I'm not sorry 'bout the things that I've done to you / I'm not sorry, I never felt this good'. The whole band are incredibly tight as musicians and there is even some nifty guitar work going on in the middle eight, despite glam never being a genre renowned for its technicalities. 
'11th Street Kids' follows, another from the Bangkok Shocks era, and showcases the group's live ability to work a harmony surprisingly well. In comparison, the next song in the set, 'Taxi Driver' opens with a couple of wild, throaty screams from Monroe set against the background of some screeching riffs – and there's no denying why Hanoi Rocks were regarded as some of the most eccentric performers on the scene. 'Lost In The City', again from the debut album, is up next, and includes a bit of harmonica action too (saxophone and harmonica featured on most Hanoi records, usually at the hands of their frontman). The set is now fourteen songs in, but that doesn't stop Monroe shouting 'we're going to have a party tonight, man' to his cheering audience, as they launch into the last two original songs of the night: 'Lightening Bar Blues' and 'Beer And A Cigarette'.
The encore comes in the form of three rousing covers that are very well received by the audience (who must be knackered at this point – but hey, it was the 80's and people sure as hell didn't stop for breath back then). Offered up are Alice Cooper's 'Under My Wheels', The Stooges' 'I Feel Alright' and Tiny Bradshaw's 'Train Kept A Rollin' before the gig comes to a close. Even after what sounds like an exhausting show, Monroe still pulls off his vocals with surprising capability and the set ends on a huge high. The audience noise could have been turned up a little to enable the listener to picture the scene a little more, but as far as 1984 live albums go, All Those Wasted Years isn't half bad. A great setlist, great energy and great showmanship – now who's hoping for another reunion show?!
The reissues of 'All Those Wasted Years' will be available via Dissonance Productions on the 24th of March 2017.
Score: 7/10
Album Info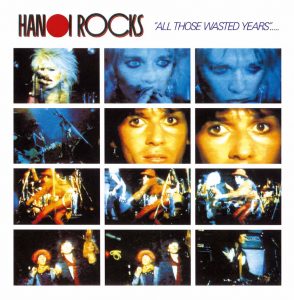 TRACKLIST:
"Pipeline"
"Oriental Beat"
"Back to Mystery City"
"Motorvatin'"
"Until I Get You"
"Mental Beat"
"Don't Never Leave Me"
"Tragedy"
"Malibu Beach Nightmare"
"Visitor"
"11th Street Kids"
"Taxi Driver"
"Lost in the City"
"Lightnin' Bar Blues"
"Beer and a Cigarette"
"Under My Wheels"
"I Feel Alright"
"Train Kept A-Rollin"
Record Label:
Dissonance Productions
Release Date:
24.03.17