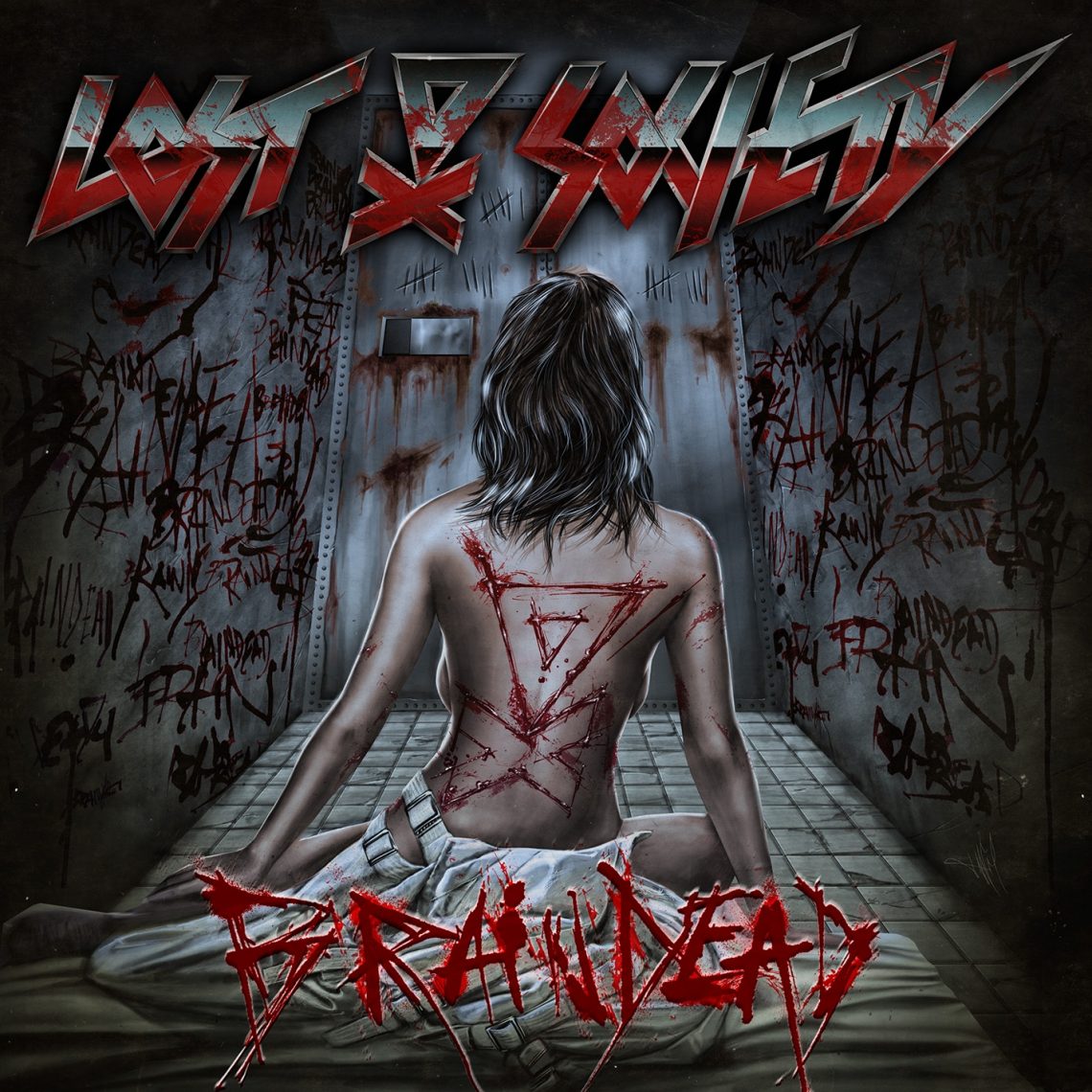 Lost Society – Braindead – CD Review
27th February 2016
1… I Am the Antidote
2… Riot
3… Mad Torture
4… Hollow Eyes
5… Rage Me Up
6… Hangover Activator
7… Only (My) Death Is Certain
8… P.S.T.88 (Pantera Cover)
9… Terror Hungry (Californian Easy Listening)
10… Overdosed Brain (Live)
LABEL – Nuclear Blast
RELEASE DATE – 12th February 2016
I've had the pleasure to review the two previous releases by Lost Society ('Fast Loud Death' and 'Terror Hungry') and watched as they burst onto a fledgling thrash metal scene. The new kids on the block, and kids they are with the oldest member being born in 1993, burst onto the scene with balls just dropped swagger and shredded riffs and finger twisting solos at neck breaking speed, gang vocals that sounded like a bar brawl and all with a violent silly playfulness. They injected the thrash scene with a new lease of life and energy as it was beginning to get stale with thrash 'legends' reforming every other day as pale imitations of themselves!
So with the third album 'Braindead' what do we get from these Finnish thrashers? Well am highly disappointed with 'Braindead'…for any fan of Lost Society the first thing they will notice is the lack of speed and intensity and especially on opening track "I Am The Antidote" which just plods along with the dreary riff repeated over and over. This is the case for most of the album and even by the second song "Riot" they still continued down the non-riotous path. I believed this was going to be the case for the whole album!!! However on the tracks "Mad Torture", "Rage Me Up" and "Hangover Activator" we get a glimpse of the "old" Lost Society with the teasing of the thrashing mad riffs, gang vocals and swagger. Alas though this is only done with little enthusiasm and the solos don't battle with each other for supremacy and they are played over dreary tired thrash!
The album also has a cover of the (really) old Pantera song P.S.T.88 which is from the album 'Power Metal', which really just songs like if Pantera would have re-recorded the song on the 'Far Beyond Driven' recording session.  We also get a Red Hot Chilli Peppers/Rock style version of the song 'Terror Hungry', yes you are reading that right and also the song 'Overdosed Brain' live. However I don't know if these are a special edition only, but 'Terror Hungry' is worth a listen to just see how they rearrange one of their songs to be more rock than thrash.
So Lost Society might have grown up and they have tried a new direction to their music, sadly it hasn't paid off in my opinion. They are only young and some people who haven't heard of Lost Society before might get some enjoyment from this album. However if you are a Lost Society fan then be prepared to be shocked (and probably disappointed), hopefully they will get back to what they do best on the next album?!?! (Also steer clear of anything like 'Riot' where they sound like a poor man versions of Machine Head, Mudvayne, System of a Down etc with nu-metal style vocals…and rap-style vocals, no kidding…!!!)
 SCORE – 6
SONGS TO DOWNLOAD – "Mad Torture", "Rage Me Up" & "Hangover Activator"