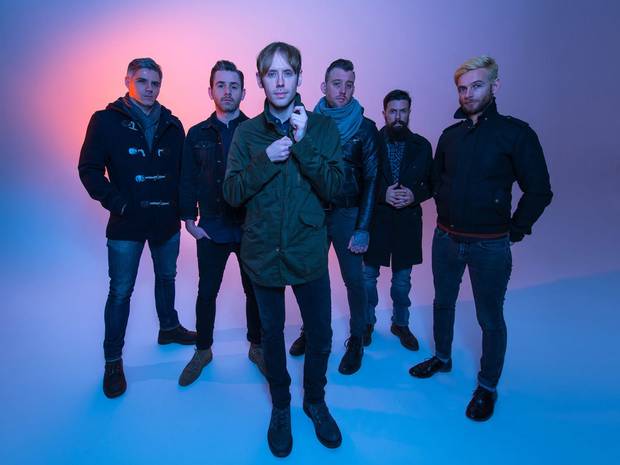 Lostprophets back with new name, singer and single
2nd July 2014
Lostprophets are back with a new name, singer and single.  Lee Gaze, Jamie Oliver, Stuart Richardson, Luke Johnson and Mike Lewis have formed No Devotion with ex-Thursday singer Geoff Rickly, and have just released their first single, 'Stay'.
The five bandmates were left "shocked beyond comprehension" when Lostprophets singer Ian Watkins was sentenced to 35 years for child sex offences last December and their 15-year career shattered.  They approached Rickly when they realised they did not want to give up on music and found that his musical interests perfectly complimented their new direction.
The debut 12-inch 'Stay', and b-side 'Eyeshadow' are available now to download from iTunes.
New single 'Stay'
B-side 'Eyeshadow'
No Devotion play Cardiff on July 22nd, Manchester on 23rd, London on 25th and Glasgow on 26th.