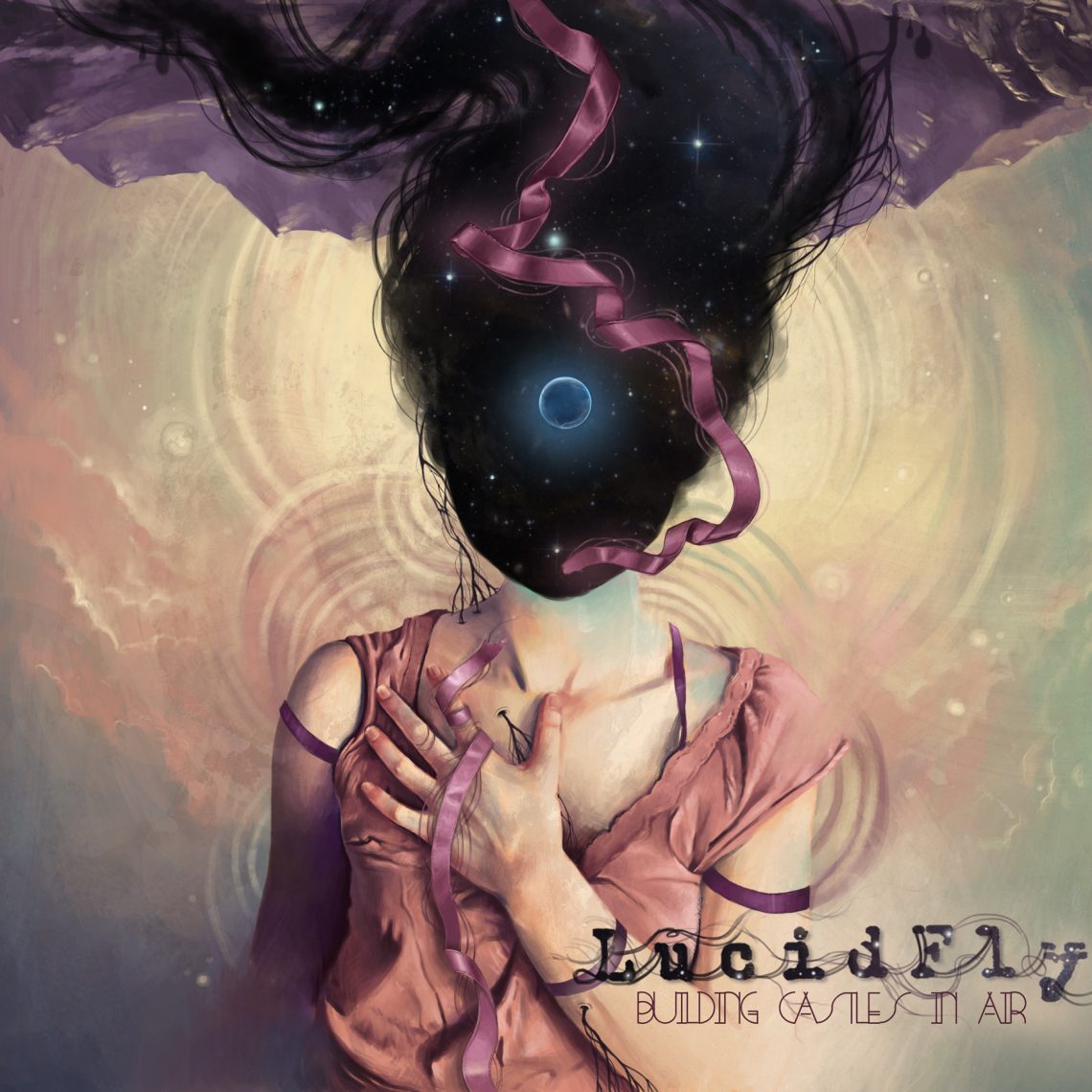 Lucid Fly – Building Castles In Air
17th October 2016
A couple of years ago, I reviewed Lucid Fly's 'Status EP' describing it as "…impressive alternative rock / prog metal…" and saying that "…I will be eagerly awaiting their forthcoming full length album…"
I'm therefore delighted to be able to say that the album, Building Castles In Air, is due for imminent release following a successful crowdfunding campaign (raising $13k to record the album)… and is even more awesome than the EP!
This is all killer no filler from start to finish, with soaring melodies, intricate guitar work, and atmospheric gothic undertones.  Each song offers something different, with a number of influences subtly added to the mix, including grunge, hard rock, prog rock, and prog metal.  It means pigeon holing the album is impossible… and yet it all hangs together beautifully with a cohesive sound and vibe.
In places there are moments that sound like something A Perfect Circle or Coheed And Cambria might have recorded, but these guys have created their own unique sound and listening to the album is an incredible experience.  The band has been together for 15 years, and during that time they've developed and refined their sound, resulting in music that is deep and multi-layered.
During the course of the album, each band member demonstrates just how talented they are, with an amazing range of mood and tone, and the gorgeous vocals of front woman Nikki Layne are simply out of this world.
I've had Building Castles In Air on repeat play since I got my hands on my review copy, and I know I'm going to be listening to this for a long time to come yet.  If you're a fan of progressive or alternative rock then you definitely need to check out Building Castles In Air, because Lucid Fly have created an absolute cracker of an album!  You can pre-order the album from the link below… so what the hell are you waiting for ?!!
Score: 9 out of 10
ALBUM INFO
Record Label
Self-Released
Release Date
11 November 2016
Track Listing
01 – Billowy and Broken
02 – Circles Into Squares
03 – Mascot
04 – No I In Voice
05 – Ribbons
06 – Visions of Grandeur
07 – Follow Through
08 – Next To Strange
09 – The Opposite
10 – Paperthin
Band Info
Nikki Layne – Vocals
Doug Mecca – Guitar
Aaron Ficca – Drums
Links
Pre-Order The Album
Official Facebook