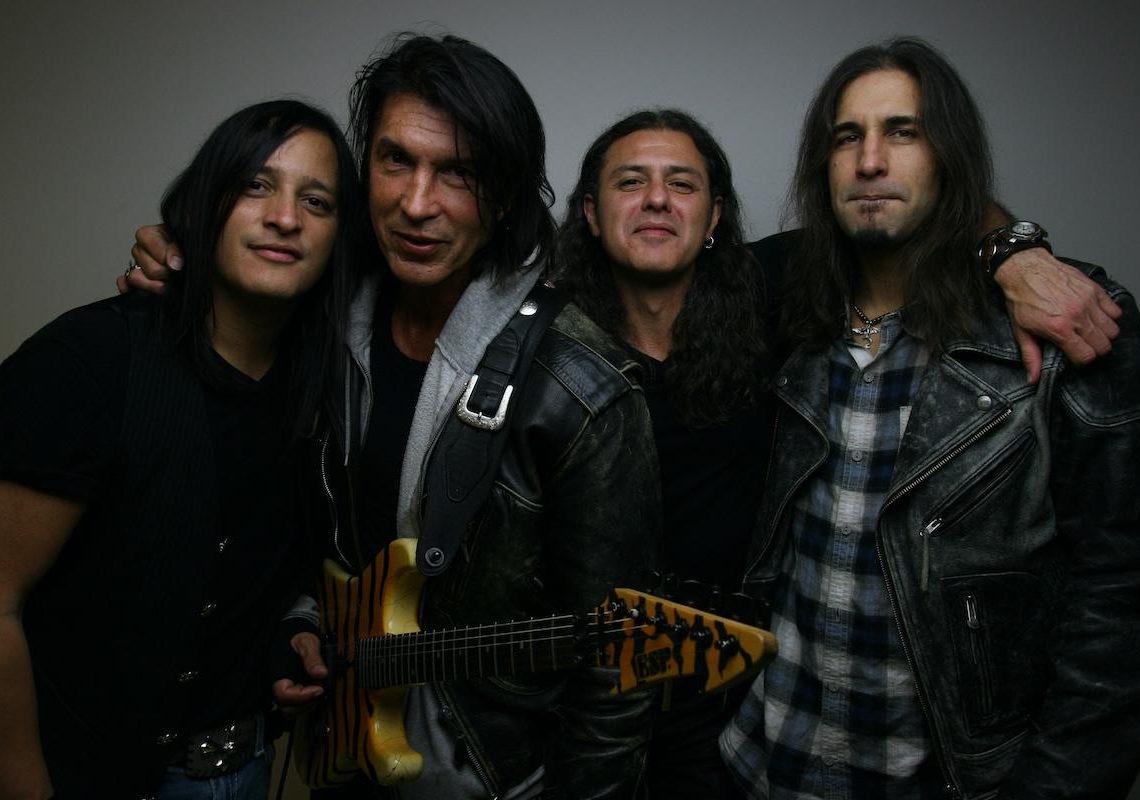 Lynch Mob – Wicked Sensation Re-imagined – Review
17th September 2020
0
By
George Simpson
 1990. For those of us that were there, it seems like yesterday, but as this release reminds me, its now 30 years ago. When I look back on that year, one highlight was the release of Queensryche's Empire album, and the subsequent tour. Me and my brother caught the tour at Manchester Apollo that November. Supporting them that night were Lynch Mob. We'd never heard of them, but we always made a point of catching the support acts, and they were well worth catching. They'd just released their debut album at the time, and made a favourable impression on us. In fact, following the gig, did my brother purchase Operation:Mindcrime after seeing it performed stunningly in its entirety that night? Nope, he picked up Lynch Mob's Wicked Sensation debut. He wasn't alone, it went Top 50 on the billboard chart upon release. 
 Whilst founding guitarist George Lynch has been a constant feature throughout, the last 30 years has seen an incredible 27 different players join the former Dokken man on vocals, bass and drums. Original vocalist Oni Logan is once again reunited here with George, and they are joined for this album by Robbie Crane and Brian Tichy on bass and drums respectively. Thirty years on, to celebrate the anniversary of it's release, Wicked Sensation has been re-recorded. Or rather, re-imagined. Having heard what Helloween did to their back catalogue when they 're-imagined' songs for their Unarmed album, i'll admit i approached this album with trepidation. If you haven't heard the re-imagined Dr Stein on Unarmed, check it out, i guarantee you will be disappointed, not to mention shocked. Luckily, they haven't gone to the same extremes of re-imagination. 
  That said, the track that suffers most is the title track. On the original album, it kicks the album off with a heavy catchy riff that grabbed you at first listen. It was the standout track on it for me. Here, its given a funky reworking. It's not awful, but the Red Hot Chili Peppers feel, sounds rather contrived. Trying too hard to be different to the original, basically for different's sake. The original was far superior, and didn't need this reworking. If it ain't broke, don't fix it! 
Luckily, the album picks up after that initial disappointment. From there on in, there's no more radical re-workings, the songs receive more of an updating. River of Love of gets a more laid back bluesy feel, instead of the original's bass driven, very much of its time sound.  Sweet Sister Mercy and All I Want are merely updated re-recordings, with nothing improved, other than benefitting sonically from superior mastering. Indeed, for much of the album, you wonder why a simple remix and remaster couldn't have simply been done to bring it up to date. The new recordings aren't bad overall, but generally aren't improvements. 
That said, No Bed of Roses was a track that passed me by upon the original release, but here the new version leapt from the speakers at me. Its singalong chorus, really benefits from its new lease of life. A late 80s belter 30 years in the making! Revisiting that late eighties, early nineties era and the associated nostalgia of the period seems to be the point of the exercise here. No bad thing, but it did make me dig out the original. Max Norman's really had that the 80s metal sound down by 1990. The drum and bass sound he had on the original is what is really missing here.
Overall, the album isn't bad. It's the sound of a band who have revisited it with 30 years experience and maturity behind them. Sonically, it's a far better sounding version of the album to the original, in the absence of a remaster. Check out how quiet the original is on Spotify. 
It's an album for those who were fans back then, merely for curiosity value really. Is this a decent listen based on its own merits though? Yes. Is it an improvement on the original? Hell no! 
Score: 5/10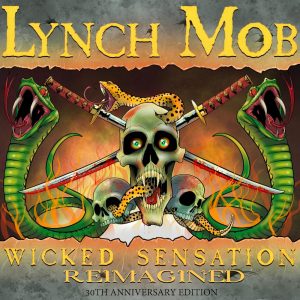 Track Listing:
1 – Wicked Sensation
2 – River of Love 
3 – Sweet Sister Mercy
4 – All I Want
5 – Hell Child 
6 – She's So Evil
7 – Dance of the Dogs
8 – Rain
9 – No Bed of Roses
10 – Through These Eyes
11 – For a Million Years
12 – Street Fighting Man
Label
Rat Pak Records
Release Date:
August 28th 2020
For all things Lynch Mob, click HERE and to purchase the album, click HERE
How useful was this post?
Click on a thumb to rate it!
Average rating 0 / 5. Vote count: 0
No votes so far! Be the first to rate this post.
Related