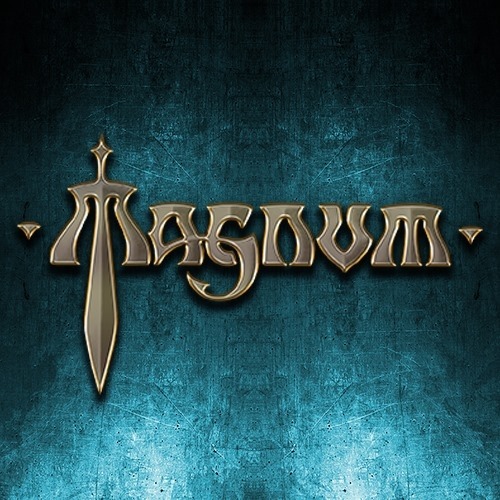 Magnum, Vega & Theia – Gig Review – Birmingham Symphony Hall 31st March 2022
4th April 2022
"Sorry we're two years late, the motorway was bad" joked Bob Catley during tonight's gig. Whilst the real reason was obviously far grimmer, nearly three years after the tour was announced Magnum are finally back on the road. And on this evidence, they've missed us as much as we have them. Three years of pent up gig energy is released during a strong show in front of  a very appreciative hometown audience. 
First band on tonight are young Burton-On-Trent duo THEIA. Consisting of brothers Kyle and Ash Lamley on guitar and drums respectively, they describe themselves as 'the bastard sons of Royal Blood and Twenty One Pilots', and you can see why. Last year's departure of their bass player has galvanised them, and tonight they delivered a tight, entertaining short set. They deliver a fresh, modern take on classic rock. Their youthful exuberance and enthusiasm ensures a positive reaction from the audience tonight. The songs that stood out were the vocoder vocals of There's A Boy and new single The Day that ended the set in rousing fashion. Definitely a band to watch out for.
Next up were Brit melodic rockers VEGA. After hitting the stage like they owned it, they deliver a strong 40 minute set. Looking very much at home on large stages, they also have the songs to match their confident stage manner. New album Anarchy and Unity featured prominently in the set. The storming first single from it, Sooner or Later was probably the pick of the bunch, However, the slower Live For Me also showed that they can deliver the more epic type of track too. Judging from the reaction tonight, they're slowly building a reputation and following amongst the classic rock fan community. They ended their set with a cover of Def Leppard's Animal, which was appropriate as they spent most of their set reminding me of them. 
Of course, the band we were all here to see was Magnum. They hit the stage to a hero's welcome with 1988's breakthrough hit Days Of No Trust. Not only a career milestone for them, lyrically it is rather apt too in light of current events around the world. "In these days of no trust, evermore hostility.." and "we're all living, under the same old sky.." both ring very true at the moment. It also receives a mournful short piano reprise ninety minutes later at the end of the encores. 
As a result of the pandemic, this tour was rescheduled a couple of times over the last couple of years. When originally announced, it was intended to be a tour to celebrate the release of 2020's The Serpent Rings. Fast forward two years, that has since been followed with last years Dance Of The Dragon Tattoo compilation, and a few months ago, they also released The Monster Roars. So, they've certainly been busy. All three albums are represented tonight. In addition, this year also marks 50 years of songwriter Tony Clarkin working with his vocal partner in crime Bob Catley. So, plenty to celebrate tonight. 
The current albums title track really comes into its own in a live setting. In particular it gives an early example of what new bassist Dennis Ward brings to the band. As well as forming a formidable rhythm section with drummer Lee Morris, he also possesses a superb voice that augments Bob's so well. The Monster Roars proves this emphatically. Lost On The Road To Eternity gives keyboardist Rick Benton the opportunity to shine, providing an almost orchestral backing to the rest of the band on it. In summary, a great band truly in the groove already. 
The first half of the set concentrates on the more recent material. When I spoke to Bob for this site a few months back, he told me that they would be doing The Day After The Night Before, my personal favourite from The Monster Roars, and digging out a surprise or two along the way. He was as good as his word on both counts. The biggest surprise coming in the shape of The Flood from 1992's largely forgotten Sleepwalking album. It's their only album not on Spotify, for example. It's a nice surprise for the hardcore fan, of whom plenty are in attendance tonight. 
As ever no Magnum show would be complete without a visit or three to 1985's On A Storytellers Night album. Tonight, we get the tried and trusted classic singalongs of All England's Eyes and the title track. However,  for me, its Les Morts Dansant that is not just the best song on the album, but of the night, and arguably of their career. As ever, it gets a stunning rendition tonight. 
As well as that classic trio, several other Magnum classics are included tonight. Tracks like Vigilante, Kingdom Of Madness and Sacred Hour, have quite rightly stood the test of time and sound every bit as vibrant as at any point over the last 30 or 40 years. And, as if any further reminder was needed of what a class act Magnum are live, the entire encore was delivered without any on stage monitoring at all. They could only hear a distant rumble, but if Bob hadn't told us this, we'd never have known. 
In the same way that Days Of No Trust conveys a message tonight, so does the thunderous version that we get of 1990's Rockin' Chair . Musically, it shows that there is considerable life left yet in the old dog. And as if to emphasise that further, the repeated chorus of "I ain't ready for no rockin' chair" couldn't be truer on  tonight's evidence. A great gig from a great band, who show no sign of stopping any time soon, and Amen to that! 
Magnum Setlist
1- Days Of No Trust
2 – Lost On The Road To Eternity
3 – The Monster Roars
4 – The Archway Of Tears
5 – Dance Of The Black Tattoo
6 – Where Are You Eden?
7 – The Flood 
8 – The Day After The Night Before 
9 – Wild Swan
10 – Les Morts Dansant
11 – Rockin' Chair
12 – All England's Eyes
13 – Vigilante
14 – Kingdom Of Madness
Encore:
15 – On A Storytellers Night
16 – Sacred Hour 
17 – Days Of No Trust (Short reprise)
For all things Magnum, click HERE