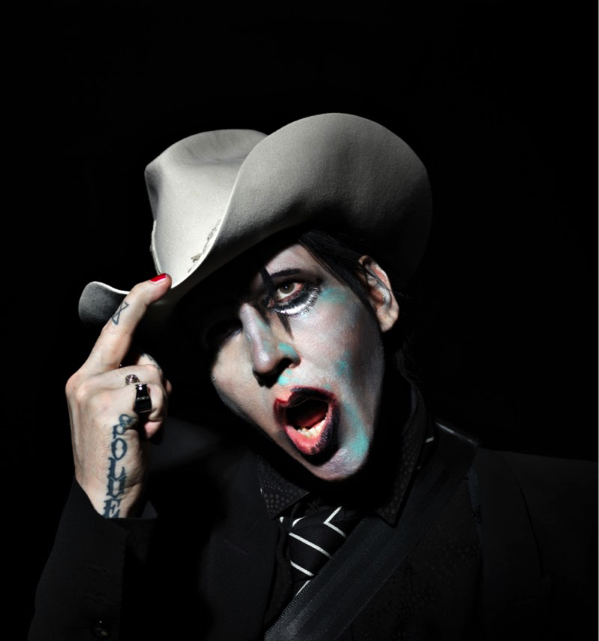 Marilyn Manson – "We Are Chaos" – Album Review
10th September 2020
Rock 'n' roll has had its fair share of controversial characters hasn't it? You can go back to the rise of ELVIS and his hip-swinging shenanigans; corrupting the minds of innocent young ladies, and you'll find "rock music" as a result, has been frowned upon, looked down upon and often shunned, because of some people's sense of, moral superiority. Elvis of course a very basic, laughable example nowadays, but as music evolved, as society and culture became more desensitized and indifferent, well, rock stars just rocked harder… 
OZZY OSBOURNE snorted ants, pissed against the Alamo, did enough drugs to sink a battleship and gave us THAT bat incident…GG ALLIN would get naked on stage, self-harm, fight people in the crowd and throw his own bloodstained SHIT at them! How was the show honey? Well, it was alright until I got hit in the face with a fresh shit missile! I mean, WHAT?! (I actually wish I was around to review GG Allin live but he fucked up in 93') …GARY GLITTER…OK we won't talk about him. However, in the 90's…an artist would come along and personify controversy and shock rock for a new generation…arguably the last of his kind. His name? MARILYN MANSON. 

The self-proclaimed anti-Christ superstar and 'God of Fuck' has had his fair share of issues and absurd moments. Urinating on deaf groupies, rubbing his genitals on security guards, being an ordained Satanist, his overall androgyny, oh, and the small case of being blamed for the Columbine High School massacre!  
He was the poster boy for anarchy and his music matched his outrageous persona, but recently as he's gotten older, he's naturally calmed down a bit and his last couple of albums have been generally more subdued. They were still dark, for sure, but his foot was off the gas and he was being more artistic than anarchistic…2020 now sees him release his latest collection of tracks on the album "We Are Chaos" …but can Manson be chaotic at this stage in his career? Let's find out… 
We kick off with "Red, Black And Blue" and it's got a very ominous, quite cryptic monologue getting the track underway; snakes walking on water, bees destroying flowers, gods and demons in the mirrors of his eyes. As the title suggests it's a stab at American society, damning the idea of American identity and righteousness…no cliched message of 'God Bless America'…with a sense of resentment and dumbfounded ire Manson sings "Am I garbage or a god? Church or trashcan?". He's never been afraid to give his two cents regarding political and societal issues and here he does just that.  
The title track and lead single then…is…an acoustic track? While initially so, it does pick up to the level of indie-rock anti-ballad with a certain pomposity, with only Manson's distinct drawl giving the track real character. It's different, quite sentimental in its own ways and an interesting choice, as it gives off a somewhat positive message on the outlook on life and love. A certain sense of acceptance if you will, of the chaos that is the world we live in, allowing for reflection. 
We don't really want this though do we…we want Manson as bombastic and colourful as he can be eleven albums deep into his career and luckily for us, he can actually still deliver. "Don't Chase The Dead" is a superb cut…the synth-laden hooks and pop sensibilities of the overall style and production with its Gothic undertones somehow manage to bridge works like "Mechanical Animals" with "Eat Me, Drink Me". It's catchy, melodic, simplistic and easy on the ears aside from the reverberation; I can't fault this. "Half Way & One Step Forward" then further oozes the Gothic aesthetics with its piano-led intro and subtle SISTERS OF MERCY delivery, while retaining a melancholic pop-music quality and it borders on hypnotic; this is exquisite. 

Elsewhere "Keep My Head Together" blends those retro proto-Goth synths with a more prominent guitar-driven sound and really this resembles THE CURE in its own ways, it's rare Manson has sounded this accessible quite frankly. "Solve Coagula" too utilises this stylistic approach and for all intents and purposes, we're dealing with a generally easy-listening alternative pop record here. Forget chaos, we are feeling chirpy, are we?  
As I suggested this really is one of Manson's most accessible records; with everything sounding clean, crisp and fresh. Granted Manson retains his somewhat grainy vocals and uses distortion where it fits, but this is a very up-beat album compared to previous releases that channels the likes of DAVID BOWIE conceptually. Chaos? Hardly…but is it catchy as all hell? Yes. This is arguably Manson's most enjoyable album in years, and it's certainly well worth the listen.  
Album Score: 8/10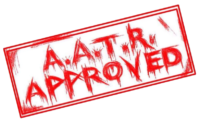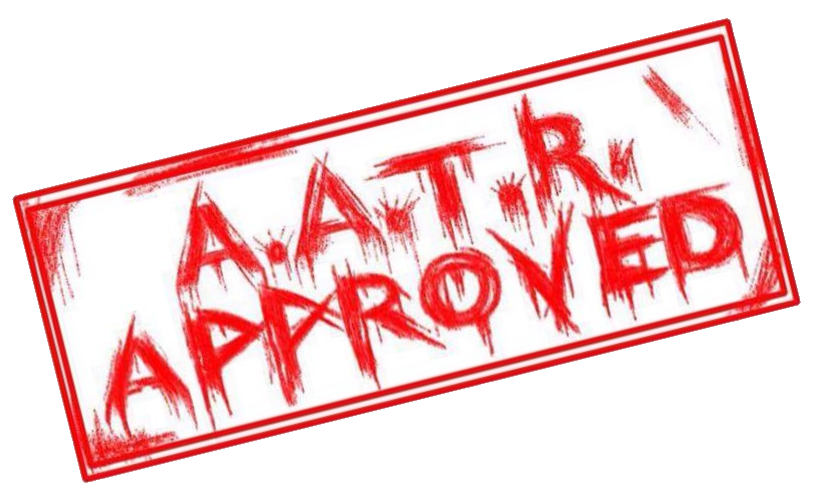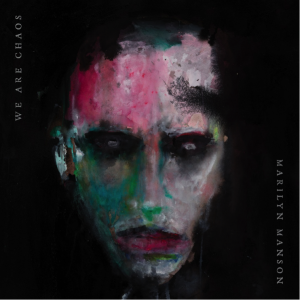 Track List:
"Red, Black And Blue"
"We Are Chaos"
"Don't Chase The Dead"
"Paint You With My Love"
"Half Way & One Step Forward"
"Infinite Darkness"
"Perfume"
"Keep My Head Together"
"Solve Coagula"