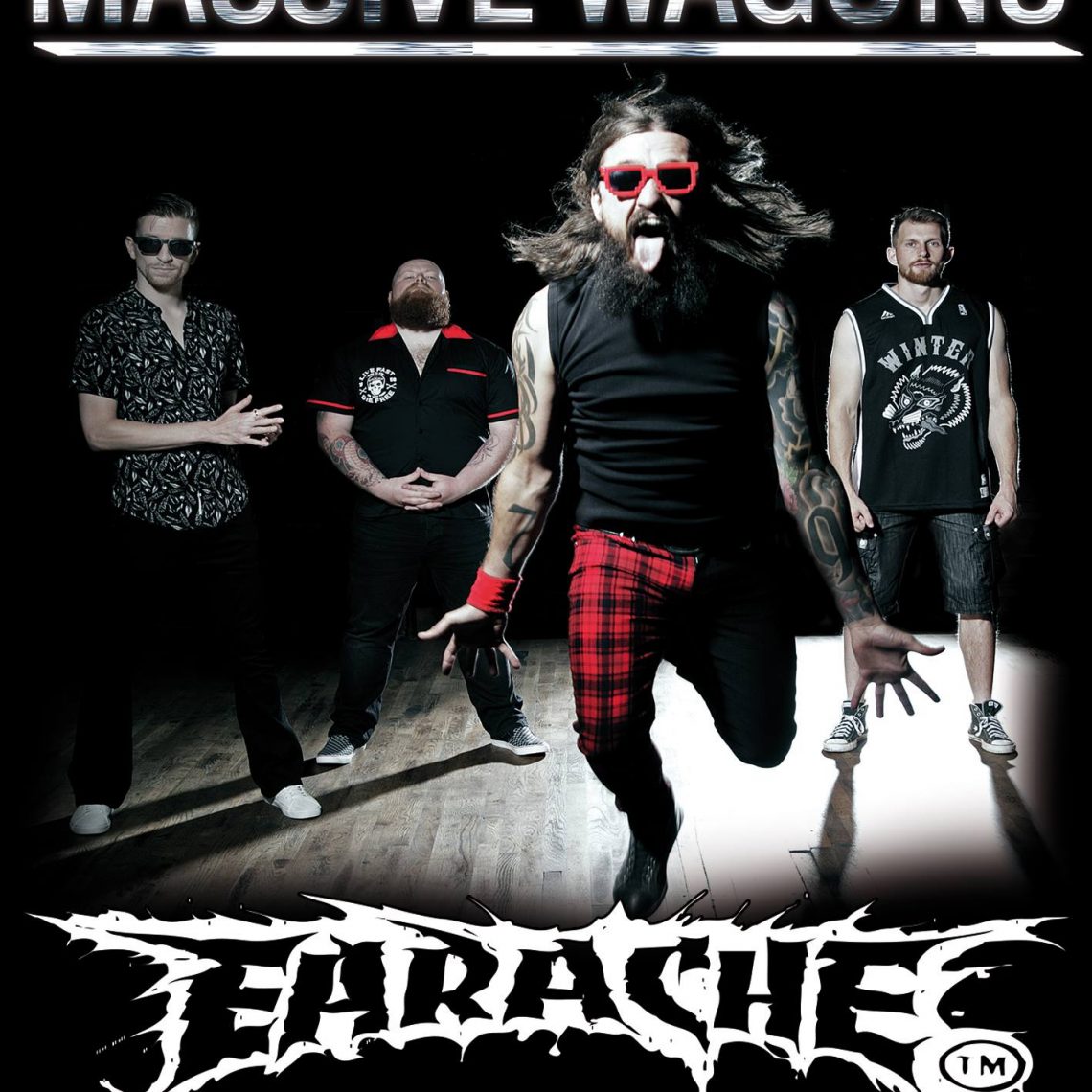 Massive Wagons 'Full Nelson' Pre-order!
6th April 2018
English anthemic rockers MASSIVE WAGONS have announced their eagerly-anticipated new album, 'Full Nelson', due to be released on August 10th on Earache Records.
After eight years of scintillating live shows and two acclaimed studio albums, MASSIVE WAGONS are returning with their Earache Records debut 'Full Nelson', featuring 10 tracks of quintessentially British hard rock 'n' roll and a live energy that is impossible not to get swept up in, mainly thanks to singer Baz Mills' mesmerising, animated and infectious showmanship and the band's musical muscle.
MASSIVE WAGONS frontman Baz Mills comments: "Talk about a whirlwind, the last year has just been insane!  Earache grabbing us by the scruff of the neck has been just the best thing.  Songwriting has taken on a new life – invigorating to say the least.  Best fun writing this album; recording was a dream, and now the release process; all the planned PR looks incredible.  Best album yet for us, cannot wait to get it crammed down folks' lugs live and loud!!  Thank you everyone for the continued support, it means the absolute world.  Team Wagons – you can't beat this family."
Alongside "Under No Illusion", 'Full Nelson' also features a new version of "Back to the Stack" – the band's tribute to legendary STATUS QUO rocker Rick Parfitt – as well as the future single "Robot (Trust in Me)", for which the band worked with famed BLACK SABBATH and JUDAS PRIEST engineer Mike Exeter.
'Full Nelson' is available to pre-order now on CD, vinyl, limited edition signed CD, and limited edition signed vinyl, with bundle deals including T-shirts and hoodies also available. The vinyl is available in the following colours, and are already selling fast!
100 – Signed Red Vinyl
200 – Signed White Vinyl
300 – Signed Blue Vinyl
500 – Signed Red, White & Blue Splatter on Clear Vinyl
Pre-order your copy of 'Full Nelson' now here.