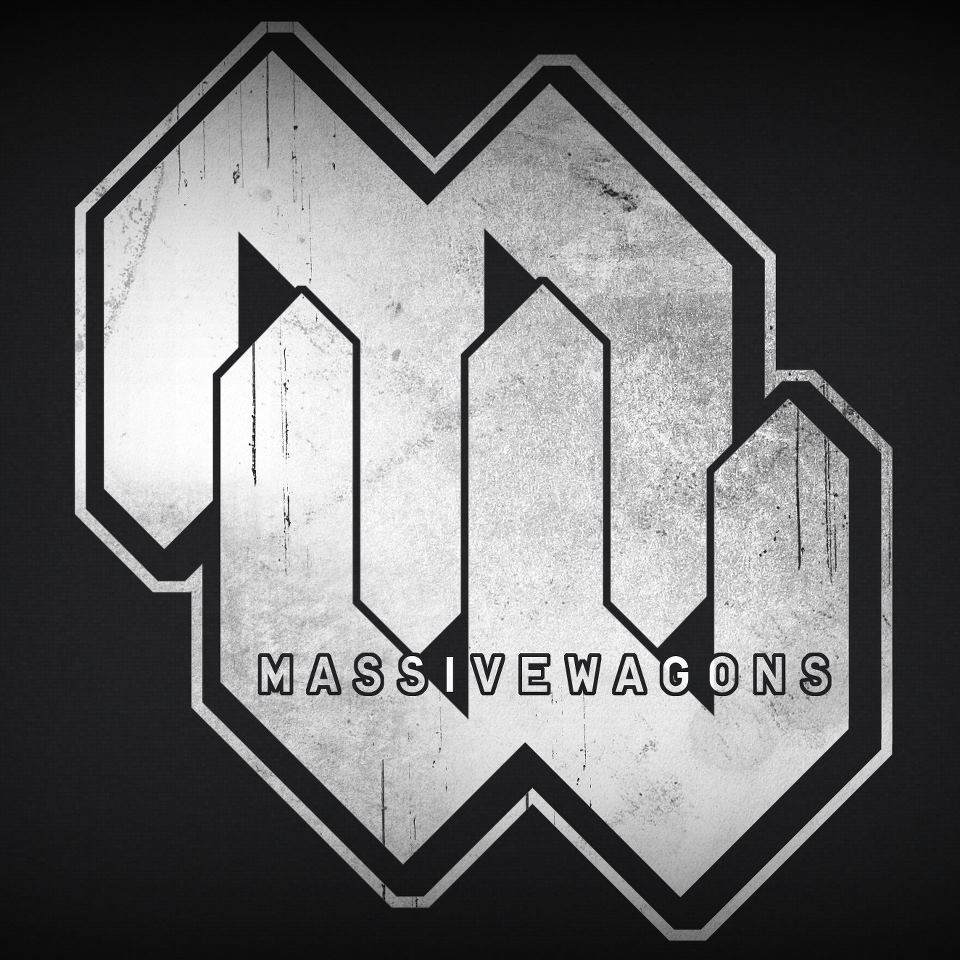 Massive Wagons Interview SOS Festival 2018
24th July 2018
0
By
DJ Pixie
We are here at SOS Festival 2018 now in its 11th year as a well established rock & metal festival here in Manchester, UK. This year we have managed to pin down the guys from Massive Wagons who are this years Sunday night headliners. How are you guys doing?
Adam: We doing great yea!
Stephen: Good yea thanks!
You guys have been busy out on the music scene, take us through some of your biggest highlights of the year so far.
Adam: Download Festival was great, was a really amazing experience. The heritage and history of the place, it just gives you that buzz.
Stephen: It's sacred grounds for british heavy metal.
Adam: Finishing the album was a relief more than anything (laughs). It wasn't hard to make it just felt like more pressure to get this one done and released. I think we have nailed it so far from the feedback we have had from the single.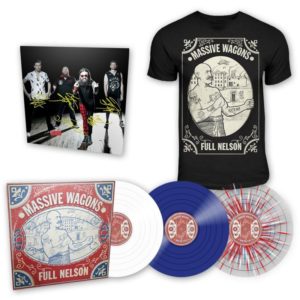 Lets talk about your album 'Full Nelson' it's on pre-order, ready for release on the 10th. How did it go in the studio?
Adam: Given previous times, we went to the same place we went for the last 2, we were a little bit more prepared for this one.
With the last one we had a selection of songs we liked and some we put on the back burner.
With this one we had all the songs which we liked so we just wanted to get in the studio and nail it. We were very happy with the results from this one.
You guys hit #1 on the pre-order for best seller on iTunes then you were #8 across all genres, how did you guys feel about that?
Stephen: It felt a little bit surreal at the time, we kept hitting the refresh button to make sure we hadn't made a mistake (laughs). It was a bit mind-blowing really.
Adam: It reaffirms your faith that all the hard work you have put in has paid off, and it feels as though we have really hit a new level as a band. It was just really great to see.
The trick now is to keep that momentum going to keep us up there.
You guys are doing incredibly well, never mind climbing – you guys are soaring.
Adam: the pre orders have been great flooding in, and we have still got a lot of big festivals to do, and a full week of in store shows as well, then we have the release week itself. We are quietly confident of a decent chart position.
I think the one thing we are all excited about is Status Quo, this has been on everyone's lips!
Adam: Who? (laughs)
This is amazing for the band.
Adam: That came out of the blue really, it will be interesting to see how it goes, as its right on our doorstep too, it will be a good opportunity for us to play for our locals, we don't play around our area a lot maybe once a year. So this will be a good chance to grab all these people who have maybe heard of us but might not have seen us.
Adam: I would have loved to have played with them a couple a years ago with Rick, as Rick is a huge hero for me. But don't get me wrong I'm not putting a dampener on it as it's still a huge honour to be playing with them.
It's guaranteed to be huge , there are going to be at least a couple of thousand people there, it's a bank holiday weekend, lets wait and see how the crowds acknowledge us. Its going to be a good day out for us.
It's the kind of thing bands want on their resume.
We see that you guys signed to Earache not long ago which is another big step for the band, did you approach them or did they approach you?
Adam: I've approached them for every album we have ever done, it's what you have to do as a band just keep pushing. You have to send all labels your work just to get your name about. Then when we did the Rick tribute song 'back to the stack' early last year, I think that's what prompted Earache to then approach us. This album in terms of promotion has had everything thrown at it, its like nothing else we have ever done. With a great label comes great promotion and they have really helped give us a tremendous push. We can already see the difference it has made with having a label behind us when we compare to how we have done with last albums.
You have smashed Donnington, your here at SOS Fest, you have done Camden Rocks. Do you guys ever have any down time, and if so what do you do in your spare time. Or is it a case of down tools and spending quality time with the family?
Stephen: I catch up with family, and spend most of my time restringing guitars (laughs)
Adam: Steve is one of the jammiest people I know he could on a day off walk into any charity shop and find some rare vintage guitar for like 6oquid then walks into practice it, jammy bastard! And he is in the enviable position of having no children as well so that frees up a lot of his funds.
We do get downtime and to be honest this year we have had more down time than any previous album we have done. We toured the UK quite extensively earlier on this year, for the last 2 months we have just done festivals.
In the earlier days we would have ben filling in the gaps with any gig be it pub gigs or academy's wherever would have us.
Its great now because the downtime we have gives us opportunity to write at our own pace.
It's all about even balance of work and time off.
You have also supported the fabulous Blackberry Smoke back on the 30th June, would you say they are one of your influences?
Adam: Without a doubt. They are one of the hardest working bands going. We definitely take a lot from them. Great song writers, great vocals, really nice guys. Their crew was great, it was all good yea.
Is there anything you would like to say to your fans before we let you go?
Stephen: We'll see you down the front.
Adam: Keep spreading the word, as good as social media is and everything it ultimately boils down to people telling their friends about gigs they have been to, and people getting out and supporting the live music scene. Your support does not go unappreciated, we thank you all for your support.
Thanks for your time today guys.
Adam:Thank You.
Stephen: Thanks.
How useful was this post?
Click on a thumb to rate it!
Average rating 0 / 5. Vote count: 0
No votes so far! Be the first to rate this post.
Related
About the author
I started off in media back in 2009-2010 working for Rach at Bolton FM as her PA. I was then a Radio DJ in Blackpool for 2 years 2010-2012 for Impact Radio doing the Rockout Show, until the station closed due to lack of funds. From here i went onto working for My Global Mind Webzine, TBFM Radio & Magazine and now All About The Rock. Currently writing and doing photos for 3 webzines keeps my days filled with lots of rock n roll updates and music lovelyness.