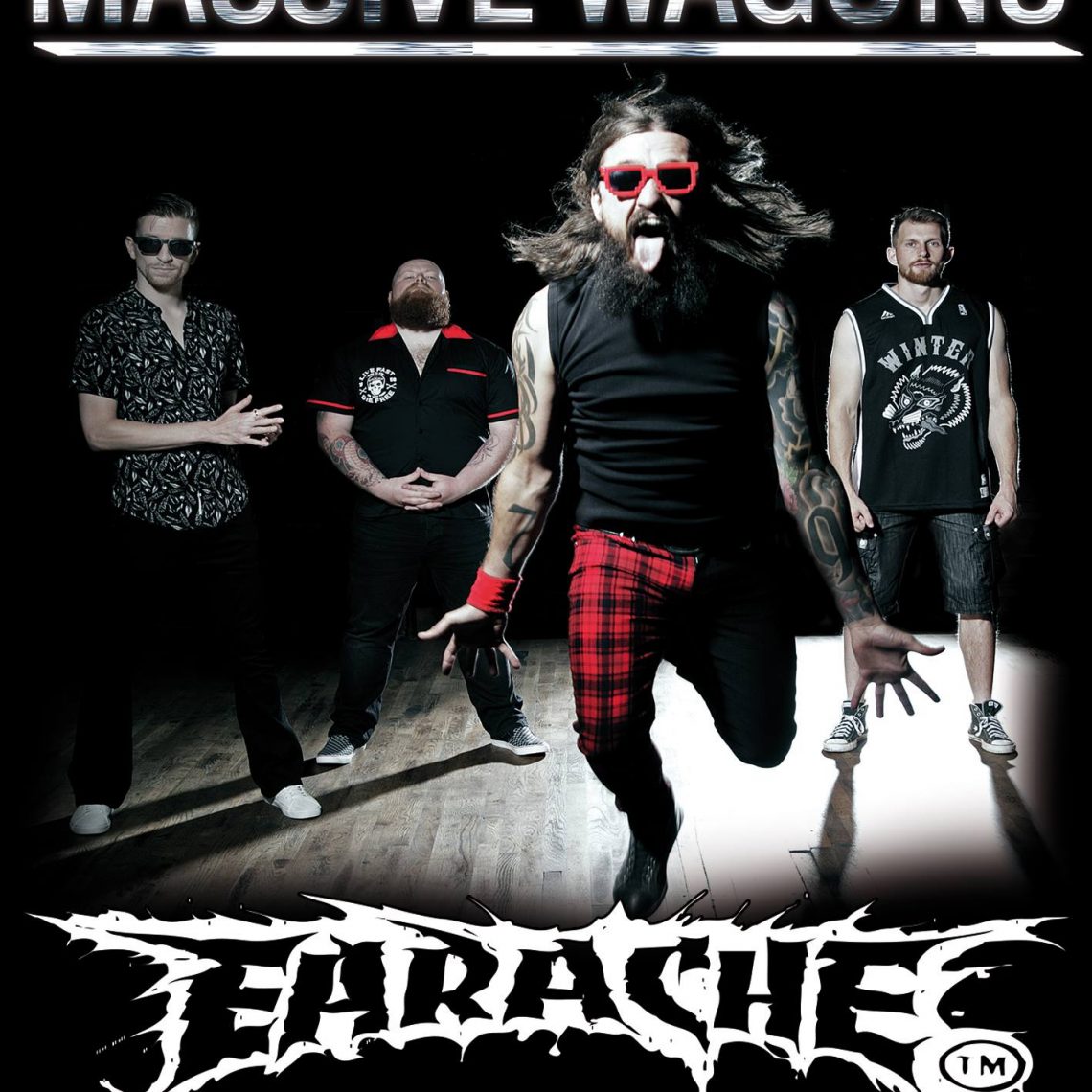 MASSIVE WAGONS: NEW BEHIND-THE-SCENES ROCKUMENTARY OUT NOW
27th November 2017
Today, Earache Records' offering to Lancashire Day celebrations comes in the form of a new rockumentary gracing the silver screen of YouTube. Following no-frills-all-thrills Lancaster-born rockers MASSIVE WAGONS, the rockumentary grants viewers behind-the-scenes glimpses of the band's run-up to their sold-out hometown gig at the Lancaster Library last month.
In heart-to-heart disclosures delivered straight down the barrel of the camera with the same honest warmth as their rock'n'roll music, MASSIVE WAGONS reveal their journey as a band, as songwriters and as grassroots members of the rock'n'roll community. Viewers are taken on a day-in-the-life jaunt that features a stop-off at their very own Lancaster-based "Woodstock", exclusive gig footage and an exploration of their "working class rock" philosophies.
"We've been doing this for years with our full-time jobs.  It's all about graft – things come hard in life, so when something like this comes along and starts to flourish, you take care of it," professes frontman Baz Mills in frank discussion surrounding MASSIVE WAGONS' rock'n'roll ethos.
MASSIVE WAGONS will culminate their year with a final Tasmanian Devil-style tornado at the sold-out PLANET ROCKSTOCK 2017 this weekend before making a beeline for the studio in preparation for a 2018 album release.