Megadeth – "Warheads On Foreheads"
9th April 2019
0
By
Gavin Griffiths
You don't HAVE to be totally immersed in the world of heavy metal, or any of its sub-genres, to recognise the name MEGADETH… as one-quarter of the 'Big 4', they (Well, Dave Mustaine more or less) alongside ANTHRAX, SLAYER and of course, METALLICA spearheaded the thrash metal movement in the 80's and helped shape the very world of heavy metal as we know it today. Sure while Metallica went on to become arguably the world's biggest metal band (Maiden fans argue amongst yourselves)…Slayer went on to personify controversy with their often occult themes, and Anthrax in their own way helped pioneer nu-metal with their hip-hop/rap crossovers…Megadeth always stayed true to themselves as a classic thrash metal band; no more, no less.
Here now in 2019, we find Megadeth return with a brand new greatest hits compilation, entitled "Warheads On Foreheads", celebrating their longevity with a 3-CD, near three-hour collection of choice cuts from the bands entire catalog, spanning 35 years! Named after a military term for targeting efficiency, let's see if these 'hits' hit the mark…
You'll be pleased to know that the track-listing isn't a completely random state of affairs and the running order hasn't been dictated by some tombolo draw, as disc one starts from the beginning and their debut album; 1985's "Killing Is My Business…And Business Is Good". You can hear and feel the original angst and vitriol that fuelled thrash metal as the collection opens up with "Rattlehead"; the frantic, fast-paced delivery and the fiddlier-than-thou solo being true staples of the genre, as was intended, and the track does exactly what it says on the tin; bonkers fun this, a great introduction.
"Mechanix" makes an appearance too and was originally written to be a Metallica song, because believe it or not, Dave was IN Metallica at one point. What's that, you didn't know? I'm pretty sure he's mentioned it once or twice. Elsewhere we have "Good Mourning / Black Friday" taken off of "Peace Sells…But Who's Buying?" which slows things down to an almost doom-inspired tempo and tone, while the guitars themselves are tuned deeper, allowing for a darker blend of thrash. But the early days aren't quite finished with however; as we transition into disc two…
The bulk of the playlist here is taken up by tracks from "Rust In Peace" and by now you have to admit that Megadeth have left an incredibly impressive trail of albums in their wake, and it's easy to see why they needed multiple discs for this compilation! The title track and "Take No Prisoners" keep the ball rolling, while the above statement is more than backed up by two of the bands most iconic tracks from "Countdown To Extinction" and "Youthanasia" respectively; "Symphony Of Destruction" and "A Tout Le Monde".
The former needs no introduction…one of the most revered tracks in metal, it's been covered by a plethora of artists ranging from NIGHTWISH to HELLSONGS and will go down as an all-time metal anthem…while the latter is a clear disc, no, DISCOGRAPHY highlight, with Dave showing a more melodic, tender side on this beautifully delivered metal ballad. There IS the somewhat questionable inclusion of "Angry Again" however, which was featured as an original track for Arnold Schwarzenegger's "Last Action Hero"…it's…really not very good. I mean I've never wanted to be a farmer but that track left me with a couple of acres like…it's painfully bad.
The third and final disc of the collection is then, for want of a better word, a clusterfuck. Up to this point we've only covered six albums from a fifteen album career and it's as though they didn't quite properly think this through…as they've basically just cherry picked random tracks from the remaining nine albums to squeeze on to one disc and if anything it makes the latter years of the band's career look bad.
It's as if to suggest that there's not enough real quality to stretch this album out, so these songs have just been thrown together, instead of going all out with a 4-disc album. Though, naturally there ARE still highlights here. "Wanderlust" taken from "Risk" utilises an almost blues-country tone which is layered within the more, traditional rock aesthetics, coming across as an almost BON JOVI-inspired track. "Washington Is Next!" taken off of "United Abominations" highlights Dave's politically charged song-writing, before we eventually finish up with "Dystopia", the title track from 2016's most recent album, which was a wonderful return to form.
Overall, while ploughing through near three hours of Megadeth might be a bit much for one sitting for some, this compilation undoubtedly highlights the fact that they are one of the most important bands in metal history. The first two discs covering those early years prove that beyond retort; having released classic after classic after classic. For those of you already a fan, while the CD album itself isn't essential, you will likely appreciate the collector's gate-fold vinyl edition, as musically there's nothing new on offer here. If you are new to metal and thrash; or just newly discovering Megadeth specifically, this album is a perfect place to start for an introduction to one of thrash metal's biggest names. "Warheads On Foreheads" will do more than make your head bang…
Score: 8 / 10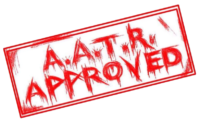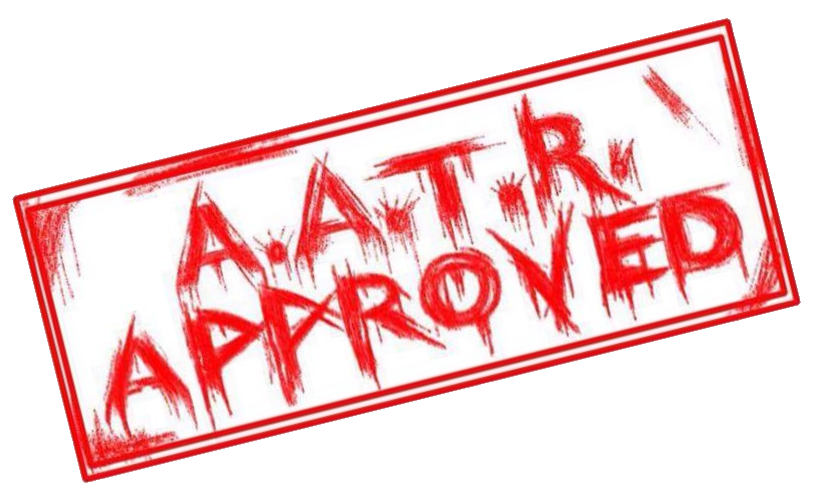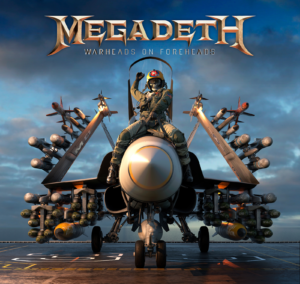 Track List (CD-1):
"Rattle Head"
"Mechanix"
"Killing Is My Business…And Business Is Good!"
"The Conjuring"
"Wake Up Dead"
"Devils Island"
"Good Mourning / Black Friday"
"Set The World Afire"
"In My Darkest Hour"
"Holy Wars…The Punishment Due"
CD-2
"Hangar 18"
"Tornado Of Souls"
"Rust In Peace…Polaris"
"Five Magics"
"Take No Prisoners"
"Skin O' My Teeth"
"Angry Again"
"Symphony Of Destruction"
"Sweating Bullets"
"A Tout Le Monde"
"Train Of Consequences"
"Reckoning Day"
CD-3
"Trust"
"She-Wolf"
"Wanderlust"
"Dread And The Fugitive Mind"
"Blackmail The Universe"
"Washington Is Next!"
"Head Crusher"
"Public Enemy No.1"
"King Maker"
"The Threat Is Real"
"Poisonous Shadows"
"Death From Within"
How useful was this post?
Click on a thumb to rate it!
Average rating 0 / 5. Vote count: 0
No votes so far! Be the first to rate this post.
Related
About the author
Gavin Griffiths AKA GavTheGothicChav 31 Based In South Wales Favourite Bands: HIM, The 69 Eyes, Paradise Lost, CKY, Rise Against, Alkaline Trio, Type-O-Negative, Turbonegro, Depeche Mode... Enjoys: Pizza, Jack Daniel's, Comedy Roasts, WWE, Horror Movies, Sloths, Panda's, Eurovision Dislikes: The Concept Of Being "Offended", Hype, Instrumental Tracks, Interludes, Overly Long Tracks