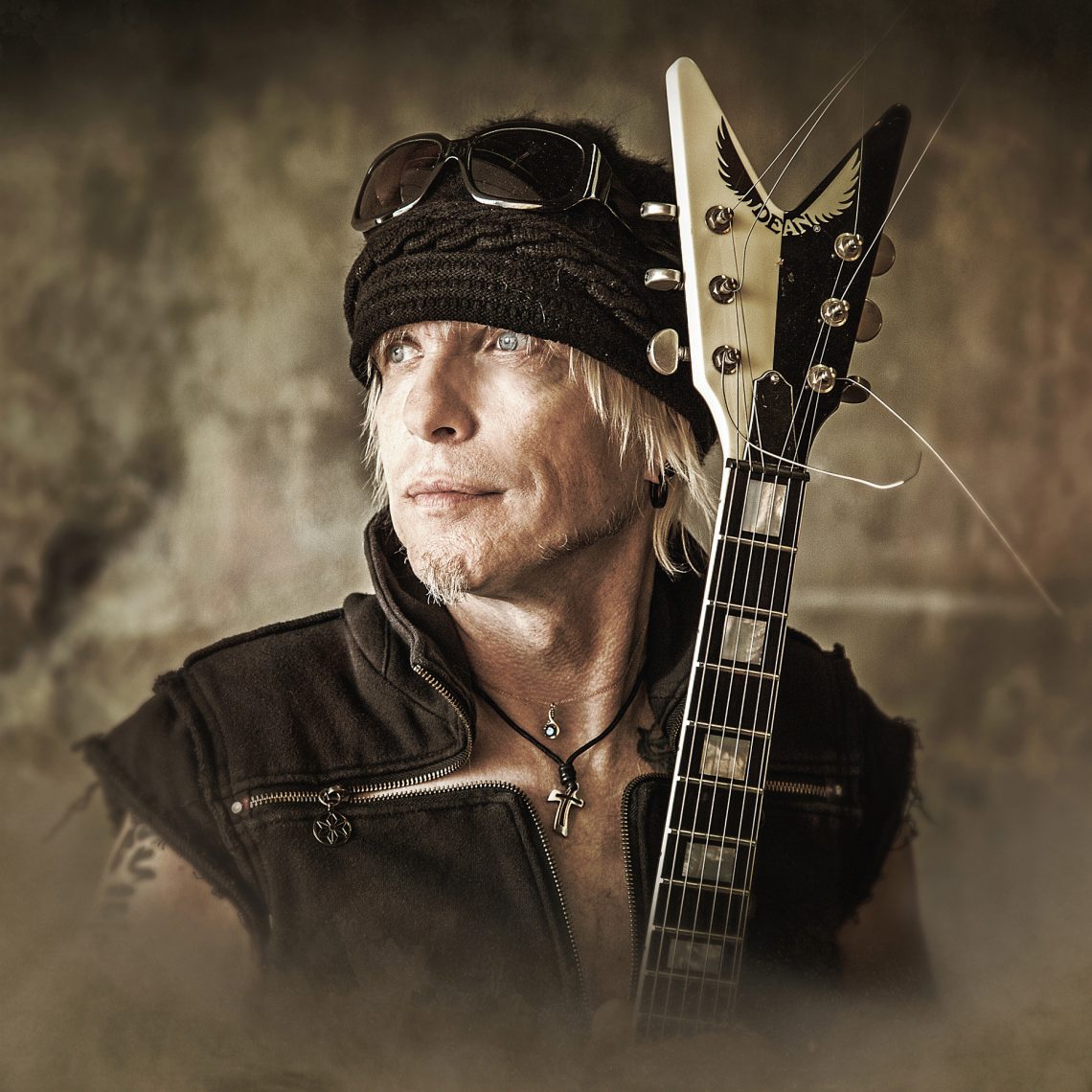 MICHAEL SCHENKER FEST | recording second album + announce new drummer
14th February 2019
0
By
John Deaux
Following on from the release of their successful debut album, Resurrection, MICHAEL SCHENKER FEST are currently recording their second album, co-produced by Michael Schenker and Michael Voss, which is tentatively scheduled to be released in August 2019.
The news is bittersweet however, as the band have been mourning the passing of beloved MSF drummer Ted Mckenna.
Michael Schenker comments, "We are totally heartbroken to hear about Ted McKenna – our amazing drummer and dearest friend – passing away. It's a massive shock and a huge loss to lose Ted so suddenly. He always had a smile on his face and was one of the most sincerely genuine people you could ever have the pleasure of meeting. One of the great rock drummers, he always played from the heart and his heart was music. Rest in peace Ted, we will miss you x."
Today, the band announced they will be welcoming back Simon Philipps and Bodo Schopf – who each played drums in MSG – to the Michael Schenker Fest line-up. Simon who played on the MSG debut album will return as the main drummer on the upcoming second album. Due to his schedule, he is unable to be the live drummer for the upcoming US tour however, so this role will be completed by Bodo Schopf, who played on Perfect Timing and Save Yourself. With the sudden passing of Ted Mckenna, Bodo will be featured on the upcoming record but in a smaller role, as he had the important job of preparing for the US tour.
Michael Schenker states, "We are very grateful to Bodo for being a team player and working out with Simon what needs to be done in order for us to continue as smoothly as possible, and also to Simon for helping us to make it all possible. Bodo is the perfect choice to continue as the permanent drummer for Michael Schenker Fest. It is a perfect balance between the musicians from the past. It includes everything as a family to continue Michael Schenker Fest."
Bodo comments, "I am very sorry that Ted had to leave us under these tragic circumstances and I'm proud to rock for him and all the Michael Schenker fans. RIP Ted"
MICHAEL SCHENKER FEST will kick off their 24 show US tour (incl. two Canadian dates) on April 15th with three nights at the Whisky A GO GO in LA. You can find dates/tickets here: http://michaelschenkerhimself.com/tour.php
Purchase your physical copy of debut album Resurrection HERE
Or digitally HERE
More on Resurrection:
'Take Me To The Church' (official video) https://youtu.be/9o34ooePv-E
'Warrior' (official video): https://youtu.be/D2VtSdZHKbE
'Heart And Soul' (official lyric video): https://youtu.be/2rJkc6jGTzg
Links:
www.facebook.com/MichaelSchenkerRocks/
www.twitter.com/MW_Schenker
www.instagram.com/michaelschenkerrocks/
www.michaelschenkerhimself.com/
How useful was this post?
Click on a thumb to rate it!
Average rating 0 / 5. Vote count: 0
No votes so far! Be the first to rate this post.
Related