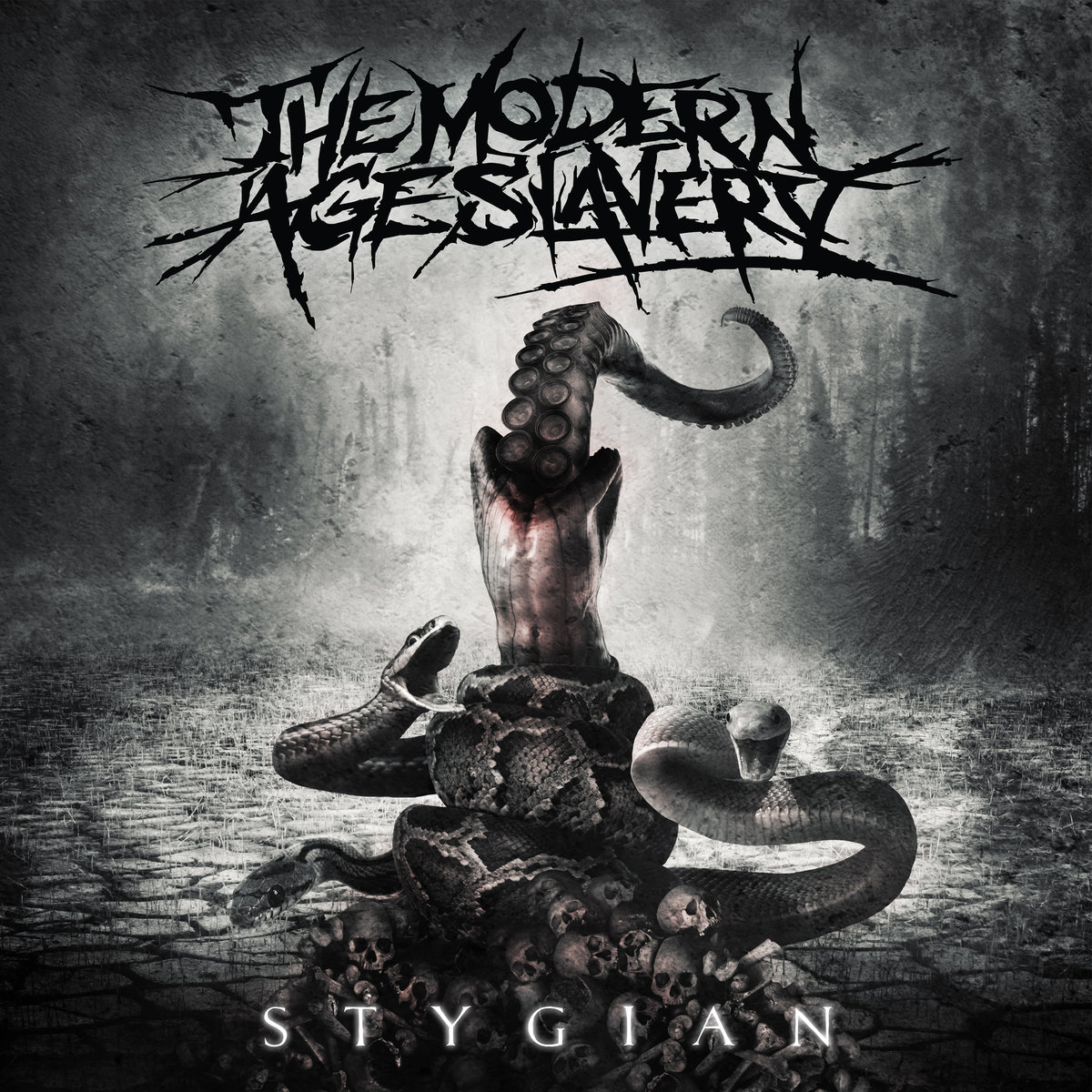 The Modern Age Slavery – Stygian Album Review
22nd October 2017
0
By
Mark Booth
Up next for review is the 3rd release, and debut release on Innerstrength records, "Stygian" by Italian deathcore/death metallers THE MODERN AGE SLAVERY which will be released on 24th November. This release is the follow up to the critically acclaimed 2013 album "Requiem For Us All", so was the 4 year wait worth it?
Well bluntly putting it no…
I can already see the torch and pitchfork lynch mob of diehard THE MODERN AGE SLAVERY fans gathering to get me! However after a 4 year gap between releases, yes some people will scream that they've been touring and supporting themselves by other means, and this is what they produce?
All the musicians are highly competent and have chance to showcase their craft, however it's all just been done (to death) before. Although "Stygian" does have glimmers of hope, such as the songs "The Theory of Shadows" with its atmospheric approach, piano accompaniment and dash of black metal added to the mix and the Gothic tinged "A Stygian Tide" showcase that the band can think outside the deathcore blueprint. One of the better tracks on 'Stygian' is THE MODERN AGE SLAVERY cover of PANTERA's "Sandblasted Skin" (from the album 'The Great Southern Trendkill'), they add their own twist and style to the song and actually make it an enjoyable listen!
The album has the blast beats, chugging riffs, bass heavy beat downs, fret wanking leads/solos and the guttural growls to pig squealing vocals you would expect. Enough to appease any fans of deathcore/death metal? Yes it is, however at the moment there are 101 better bands (also 101 worse bands before people start tightening the noose) and if THE MODERN AGE SLAVERY disappeared into obscurity today then they would only be missed by the hardcore followers. General fans would just easily replace them with another carbon copy band and sadly that is the truth.
SCORE – 5
The Modern Age Slavery – Stygian Album Info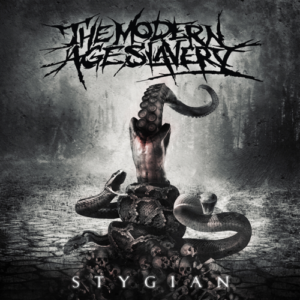 Track Listing
01) A Stygian Tide
02) Miles Apart
03) Prelude To An Evolution
04) Regression Through Unlearning
05) Sandblasted Skin (Pantera Cover)
06) The Hollow Men
07) A Place We Call Home
08) The Reprisal Within
09) The Theory Of Shadows
Label:
Innerstrength Records
Release Date:
24th November 2017
To pre order/buy Stygian then click here
To keep up to date with everything THE MODERN AGE SLAVERY then follow the link for the official website
How useful was this post?
Click on a thumb to rate it!
Average rating / 5. Vote count:
Related
About the author
Devotees and followers of the Cult of Cletus, I am your true God and my word is law! I come forth to spew daemon loving music at your ears and to corrupt your little mind. My words maybe harsh but I want only the best for my minions! So when I discover a new deadly spawn of music take heed and purchase...