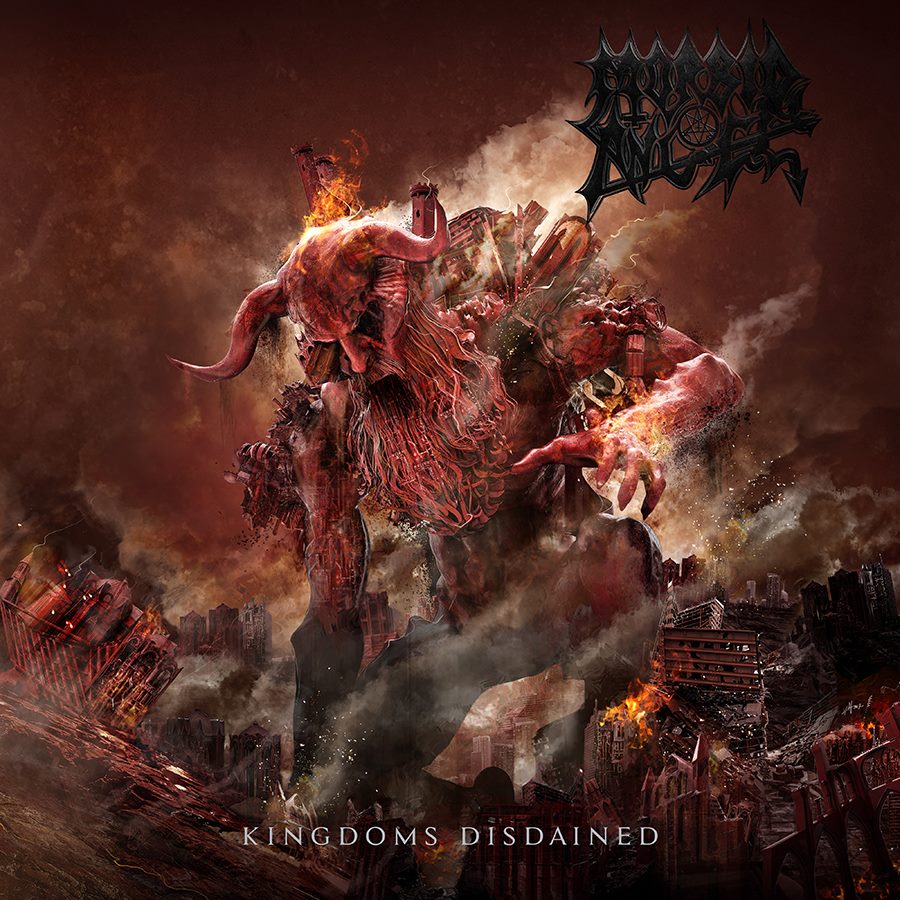 MORBID ANGEL Announce New Album
7th October 2017
0
By
Fraser
After keeping tactfully silent on their hotly anticipated new album for a long time, Florida's death metal pioneers Morbid Angel have finally announced the name and release date of the new record. Titled "Kingdom Disdained", the "K" album is due to drop on the 1st of December through Silver Lining Music (Alice Cooper, Annihilator, Saxon). "Kingdom Disdained" follows the Earache Records released live album, "Juvenilia" in 2015 and the controversial return of David Vincent, "Illud Divinum Insanus" in 2011.
After the largely disappointing "Illud Divinum Insanus", many Morbid Angel fans are anxious to see whether "Kingdom Disdained" is a return to form, or another write off. The general prediction, however, is that with Steve Tucker (Warfather) back in the fold, "Kingdom Disdained" will be a return to the "Gateways of Annihilation" era that many fans love – certainly, if Steve Tucker brought any of his Warfather flare into the Morbid Angel writing process, it's set to be strong offer (read our review of the last Warfather album, "The Grey Eminence", here). Joining Trey Azagthoth (guitar) and Steve Tucker (bass, vocals) are Scott Fuller (drums, Annihilated) and Daniel Vadim Von (guitar, VadimVon).
Regarding "Kingdom Disdained", Morbid Angel released this statement via their website and social media:
"Morbid Fans! "Kingdoms Disdained" is now available to pre-order here.

Morbid Angel's 9th studio album will be released worldwide on Dec 1st on Silver Lining Music and via JVC in Japan, reuniting guitarist and founder Trey Azagthoth with bassist and vocalist Steve Tucker to create this world beating apocalyptic soundtrack.

The album will be available in CD (jewel case and digipack with lenticular cover), 180gms Vinyl in a Gatefold and Digital download…& don't forget you will be receiving the immediate download of "Piles of Little Arms" when you pre-order.
A special Edition Boxset will be available to order very shortly.

Just one play of Morbid Angel's searing, incendiary "Kingdoms Disdained", and you'll realize that this is the only true current aural document of a world sinking into uncharted despair. "The album title says it all," states Tucker, "everybody's fed up and nobody can figure out how to fix it. We've got all these miniature wars in neighborhoods, cities, countries, and we've got people with varying opinions causing chaos, yet everyone is doing what they feel is right. Which all makes it feels like the world has reached a point of utter madness and confusion."
Recorded at Mana Recording in St. Petersburg, FL and produced by Morbid Angel with Erik Rutan (Morbid Angel, Cannibal Corpse, Hate Eternal, Six Feet Under, Belphegor), Azagthoth, Tucker, and drummer Scotty Fuller, have created 11 pieces of devastatingly dynamic death metal!
Catch Morbid Angel on tour in Europe and the UK at the following dates!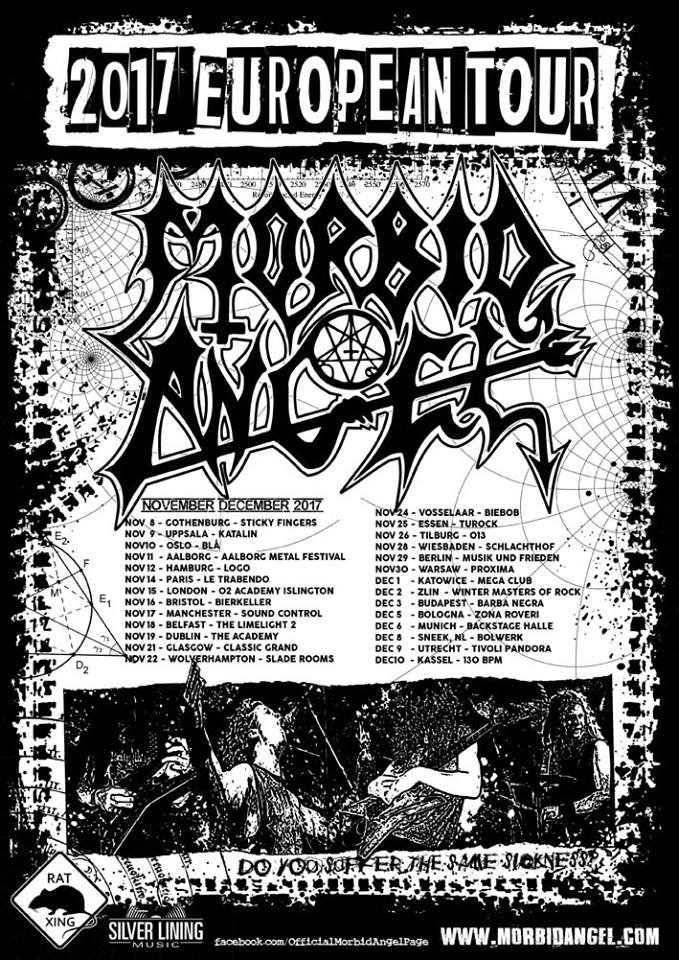 Morbid Angel – Kingdom Disdained Information

Track List:
1. Piles Of Little Arms
2. D.E.A.D
3. Garden Of Disdain
4. The Righteous Voice
5. Architect And Iconoclast
6. Paradigms Warped
7. The Pillars Crumbling
8. For No Master
9. Declaring New Law (Secret Hell)
10. From The Hand Of Kings
11. The Fall Of Idols
Release Date:
1st of December 2017
Record Label:
Silver Lining Music
For fans of…
Hate Eternal, Warfather, Vader
How useful was this post?
Click on a thumb to rate it!
Average rating 0 / 5. Vote count: 0
No votes so far! Be the first to rate this post.
Related
About the author
This bearded wildman from North of the wall survives the harsh ever-present winter of Scotland on a healthy diet of thrash, death metal and beer.