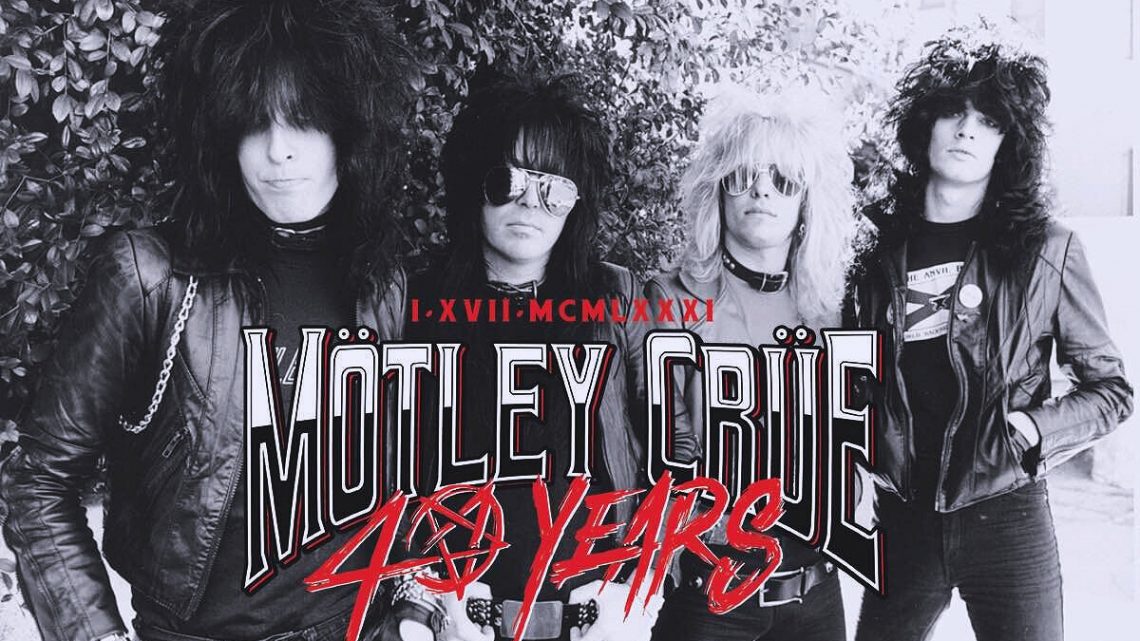 MÖTLEY CRÜE UNLEASH DIGITAL REMASTER OF GIRLS, GIRLS, GIRLS IN CELEBRATION OF THEIR 40TH ANNIVERSARY
22nd June 2021
In November 1981, rock 'n' roll legends Mötley Crüe stormed into the cultural zeitgeist with the release of their debut album Too Fast for Love, setting the stage for what would become one of the most iconic careers ever in music. This year, the band is celebrating their 40th Anniversary with a special series of music re-releases and fan activations, revisiting their globally acclaimed catalogue. The first release is digital remastering of their smash 1987 album Girls, Girls, Girls, which is available now across digital platforms.  The groundbreaking body of work features hits "Wild Side," "You're All I Need," and the title track "Girls Girls Girls", which became a global success, despite the original uncensored video being banned by MTV. True to the band's play-by-their-own-rules ideology that has given a safe space for millions of fans all over the world to express themselves freely, the video was named "one of the most NSFW (not safe for work) videos of all time" by Rolling Stone in 2011
Later this week, on June 25, the band's third album, 1985's Theatre of Pain, will also be given a digital remaster release and is now available for pre-order. The album, a top 10 on the Billboard 200 and the band's highest-charting album to date, spawned the classic hits "Smokin' In The Boys Room" and "Home Sweet Home." In celebration, the band also dropped a new collection of merch today tied to the album, available now at their online merch store.
See full track listings below for both albums below.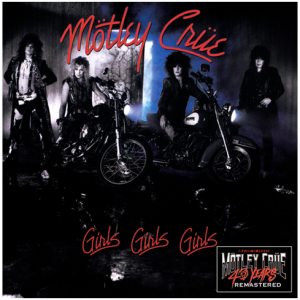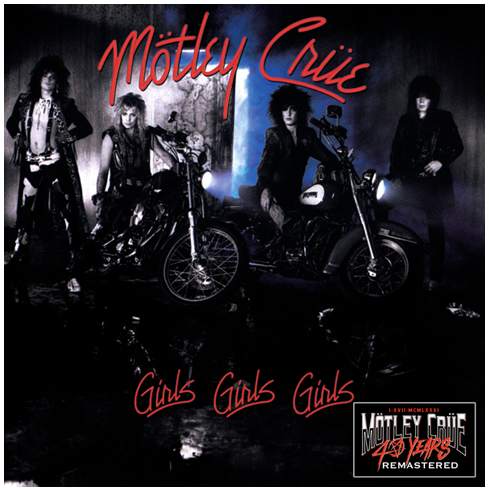 Girls, Girls, Girls Track listing:
Wild Side
Girls, Girls, Girls
Dancing on Glass
Bad Boy Boogie
Nona
Five Years Dead
All in the Name Of…
Sumthin' for Nuthin
You're All I Need
Jailhouse Rock (live)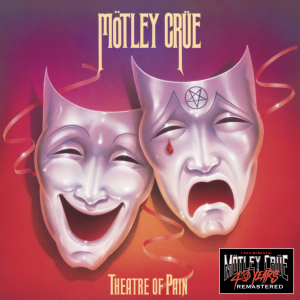 Theatre of Pain Track listing:
City Boy Blues
Smokin' in the Boys Room
Louder Than Hell
Keep Your Eye on the Money
Home Sweet Home
Tonight (We Need a Lover)
Use It or Lose It
Save Our Souls
Raise Your Hands to Rock
Fight for Your Rights
Hits from both albums are also on the new Mötley Crüe 101 Spotify Playlist, which gives new and existing fans a comprehensive compilation to the band's iconic musical legacy, taking them a celebratory sonic journey for this special anniversary. LISTEN NOW.