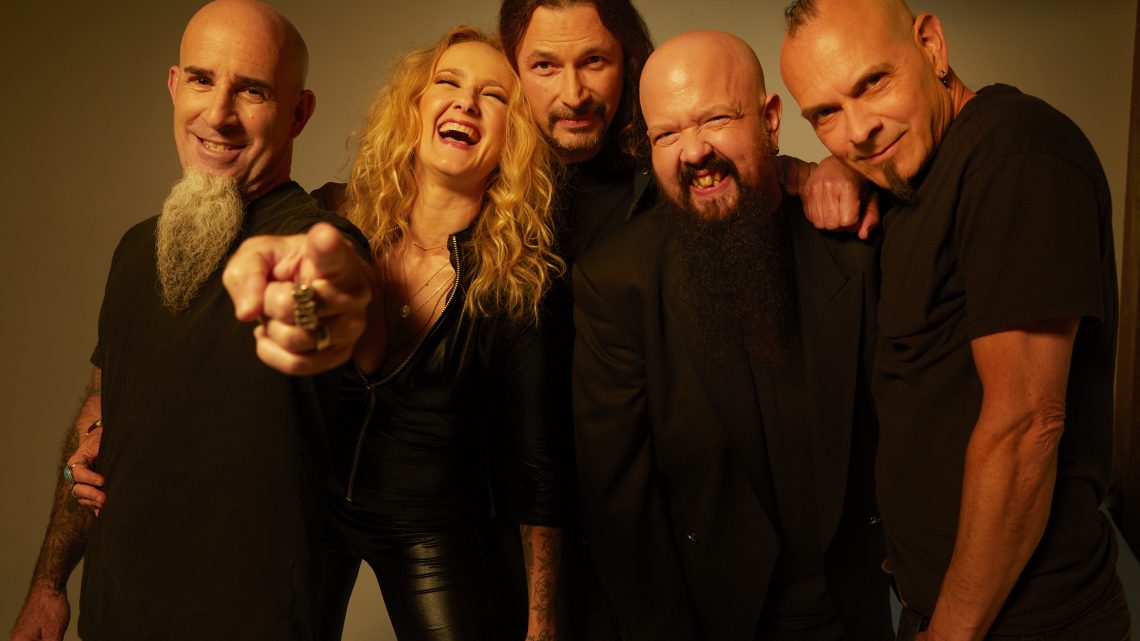 Motor Sister – Get Off – CD Review
8th May 2022
Having originally decided to reunite one of his favourite bands to play at his 50th birthday party, Anthrax legend Scott Ian takes time away from his day job to release an album of original material with his side band. He originally aimed to get American Blues rockers Mother Superior back together, with him playing with them, for one night only. And that night, Motor Sister were born.
That gig was so well received, that it lead to an offer from Metal Blade label to release the twelve songs they played that night as an album. This resulted in 2015's Ride album. The line up that recorded it was Scott Ian on guitar, Mother Superior main man Jim Wilson providing vocals and guitar, with Ian's wife Pearl Aday also singing. Bassist Joey Vera and John Tempesta on drums completed the line up. 
Nothing more was expected of the band after that first album, other than the occasional gig. That was until Jim Wilson presented Scott with some ideas for new tracks. These lead to a new album of largely original material being slowly written and recorded over a protracted period from 2018 onwards. The various members full time gigs and a particular virus severely delaying matters. 
The result is an album of twin guitar led hard classic rock. The emphasis more on melody rather than the thrash metal chops normally associated with Mr Ian. It's quite similar to Iron Maiden's Steve Harris following his hard rock muse with his British Lion side line. Revisiting the music that they grew up with to deliver a twelve track album that packs quite a modern punch. However, in my opinion, Motor Sister is comfortably the better of the two bands. 
What is immediately obvious from the opening of Can't Get High Enough is that we're in for an album of hard riffing bluesy rock. The dual vocals of Wilson and Aday blend perfectly on a track that thunders along like a freight train, to open the album in style. Then, the pace picks up with what is for me, the best track on the album, Coming For You. It's a pacey track that is powered by a chunky riff that is instantly memorable. Pearl handles the vocals on it, demonstrating that she certainly inherited a great voice from her old man. Meatloaf being the dad in question, if you didn't know. 
Similarly, Right Here, Just Like That keeps the pace up, before the album takes its first musical diversion, in the shape of Sooner Or Later. Unlike the previous few songs, where riffs and energy are the order of the day, here we get a much more laid back country rock feel. It's a really good melodic track that again you swear you've heard before, but haven't. The vocal interplay between Jim and Pearl once again carries the song perfectly. It's very mainstream sounding, but also really rather good too.
Then, into the second half of the album we get a couple of rollicking tracks that really pick up the pace. Lion's Den is a particularly good track, also one of the albums heavier moments. It also manages to incorporate a really cool touch of psychedelia into the mix for a very dynamic result. The metal feel is maintained by the powerful 1,000,000 Miles. The riff is very Sabbath-esque one minute before switching to more traditional heavy rock the next. The more downtempo Pain sees Wilson and Aday deliver a heartfelt duet that is the meat in a metal sandwich once Bulletproof comes flying out of the traps next.
Then, the final three songs wear Scott's influence firmly on their sleeves. Bruise It Or Lose It has a riff straight out of the Malcolm and Angus Young songbook. You're surprised when it's not Bon Scott or Brian Johnson singing when the vocals kick in. That is followed by what sounds like a tribute to Kiss in the shape of Time's Up. The music being a glorious of prime 70's Gene, Paul, Peter and Ace. Finally we get the third of his influences, and the one that started this whole project off. It's kind of appropriate that proceedings end on a Mother Superior cover, in this case a thunderous version of Poor Boy Blues. As if to demonstrate the union of them and Anthrax, it's the most thrash-y moment on offer here. 
All in all, this is quite a good album, not amazing, but well worth 42 minutes of your time. Let's hope that we're not waiting another seven years for their next one album.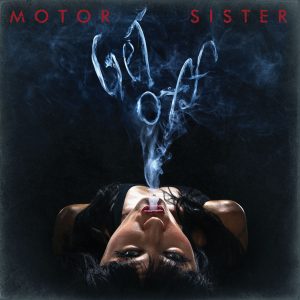 Score: 7/10
Tracklisting:
1 – Can't Get High Enough
2 – Coming For You
3 – Right There, Just Like That
4 – Sooner Or Later
5 – Excuse Me, Your Life Is Exposed
6 – Lion's Den
7 – 1,000,000 Miles
8 – Pain
9 – Bulletproof
10 – Bruise It Or Lose It
11 – Time's Up
12 – Rolling Boy Blues 
Release Date: 6th May 2022
Label: Metal Blade
For all things Motor Sister, click HERE and to purchase the album, click HERE