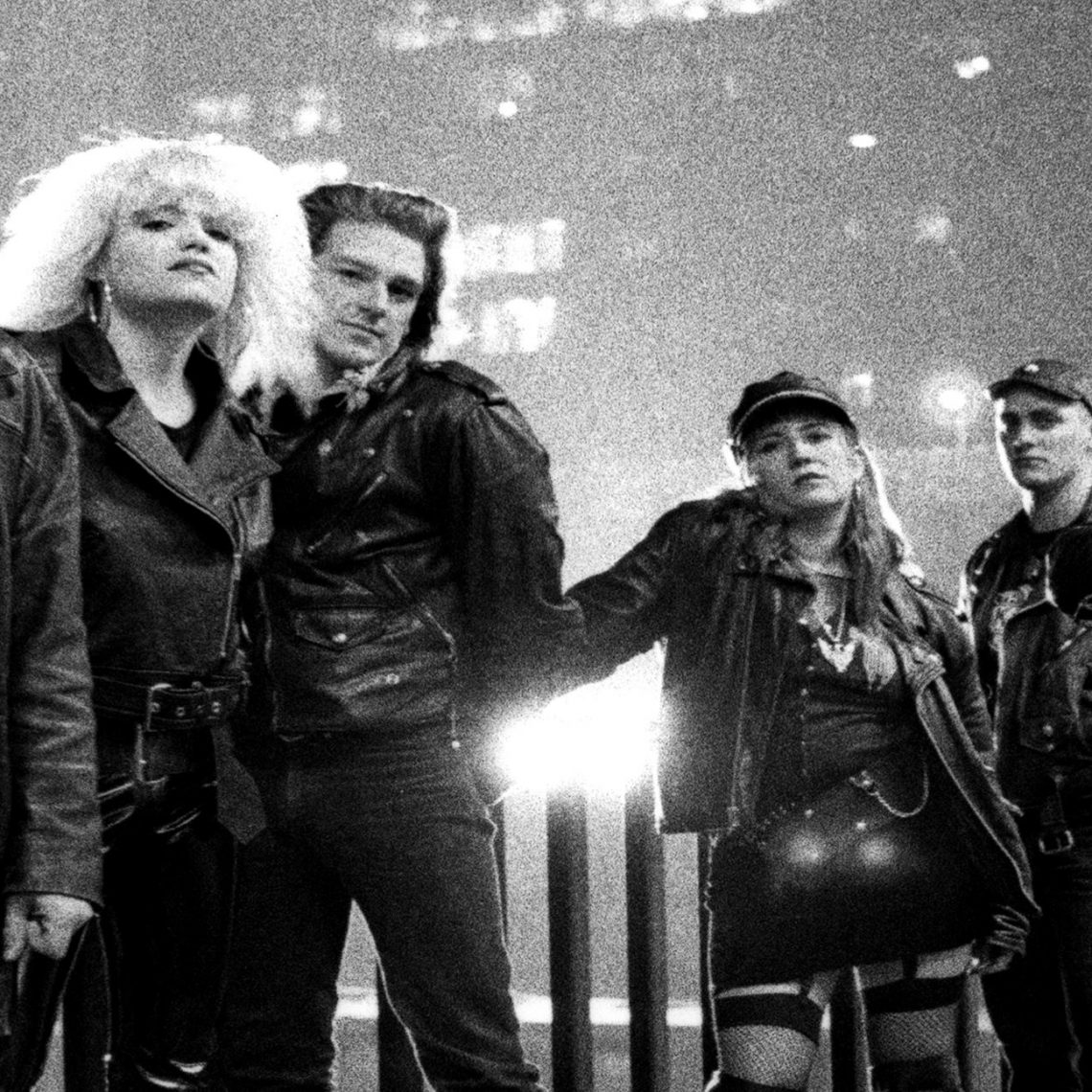 My Life with the Thrill Kill Kult – In the House of Strange Affairs
3rd May 2019
0
By
Aaron Emerson Heather McNeil
My first memories, and probably only memories during the nineties of My Life with the Thrill Kill Kult was the onslaught of Cybergoth riffs in the iconic gun fight scene of the Cult Classic – The Crow. I recall how the band played below in the club as the gun battle raged above, obvious Hollywood licensing involved, but still, the track 'After the Flesh' ripped out in perfect harmony with the haze of bullets and the late Brandon Lee kicking the crap out of the bad guys… rumours of this being the scene that actually caused his fatality as he was hit by a blank and the stunt guy was too close to him; I digress, not going into the conspiracy theories around his unfortunate death. The point is, MLwtTKK never really entered my radar since that film, and when I consider how much I love the track, I always asked myself why? Then fate has it, across our digital desk at All About the Rock comes, My Life with the Thrill Kill Kult latest work, In the House of Strange Affairs; so why not have a look-see and see what I've been missing over the past 25 years…
To say that the album is slick, sleazy, dark and dangerous would be an understatement; opening with the moody 'Gold to Grey', My Life with the Thrill Kill Kult really know how to use all the tools of the market at their disposal to create the perfect atmosphere for the tracks they want to portray. This isn't accidental, the purposeful sleaze of 'Treat Street' really creeps you out, reminding you of a porn scene with a vile and dark undertone, its delicious in its connotations of villainy and underground slime. There are certain reminders of Rob Zombie running through the vocals, lyrics and sound, of course this makes complete sense as the Sleaze Metal of the 90's was pioneered by both My Life with the Thrill Kill Kult and White Zombie/Rob Zombie. It's more obvious in 'The Chains of Fame' and 'It's Me Holly' as well as 'Year of the Klown'. The twelve tracks don't let up throughout, providing some juicy synth notes, mixed with an incredible array of sample sounds, which is indicative of the band as a whole. Having only had a small taster of what the band has done in the past, their sound hasn't changed a great deal over that period, sticking to what they know best and how to get the best out of what they know.
If it ain't broke, don't fix it is definitely a sentiment that can be said for My Life with the Thrill Kill Kult, the sound, though developed over the decades through technology, continue to keep it's built in core sound and uses it brilliantly with In The House of Strange Affairs; it may not be an album for everyone and it certainly doesn't hold much of the typical Rock vibe that we're used to from other bands, but it does challenge you in ways you wouldn't expect. If you're a fan of Electronic Rock, Industrial Electronica or Rob Zombie, this album is worth a good listen and watch it open the mind's eye.
7/10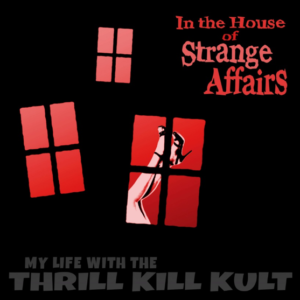 Track Listing:
1. Gold to Grey
2. Forbidden Saints
3. Treat Street
4. The Chains of Fame
5. Strange Affairs
6. It' Me Holly
7. Studio 21
8. Year of the Klown
9. Royal Skull
10. Hanging Hearts
11. Under a Crown
12. Am I Dead
Release Date:
Out Now
Record Label:
Sleazebox Records 
Check out My Life with the Thrill Kill Kult on Facebook.
You can purchase The House of Strange Affairs HERE.
How useful was this post?
Click on a thumb to rate it!
Average rating 4 / 5. Vote count: 1
No votes so far! Be the first to rate this post.
Related