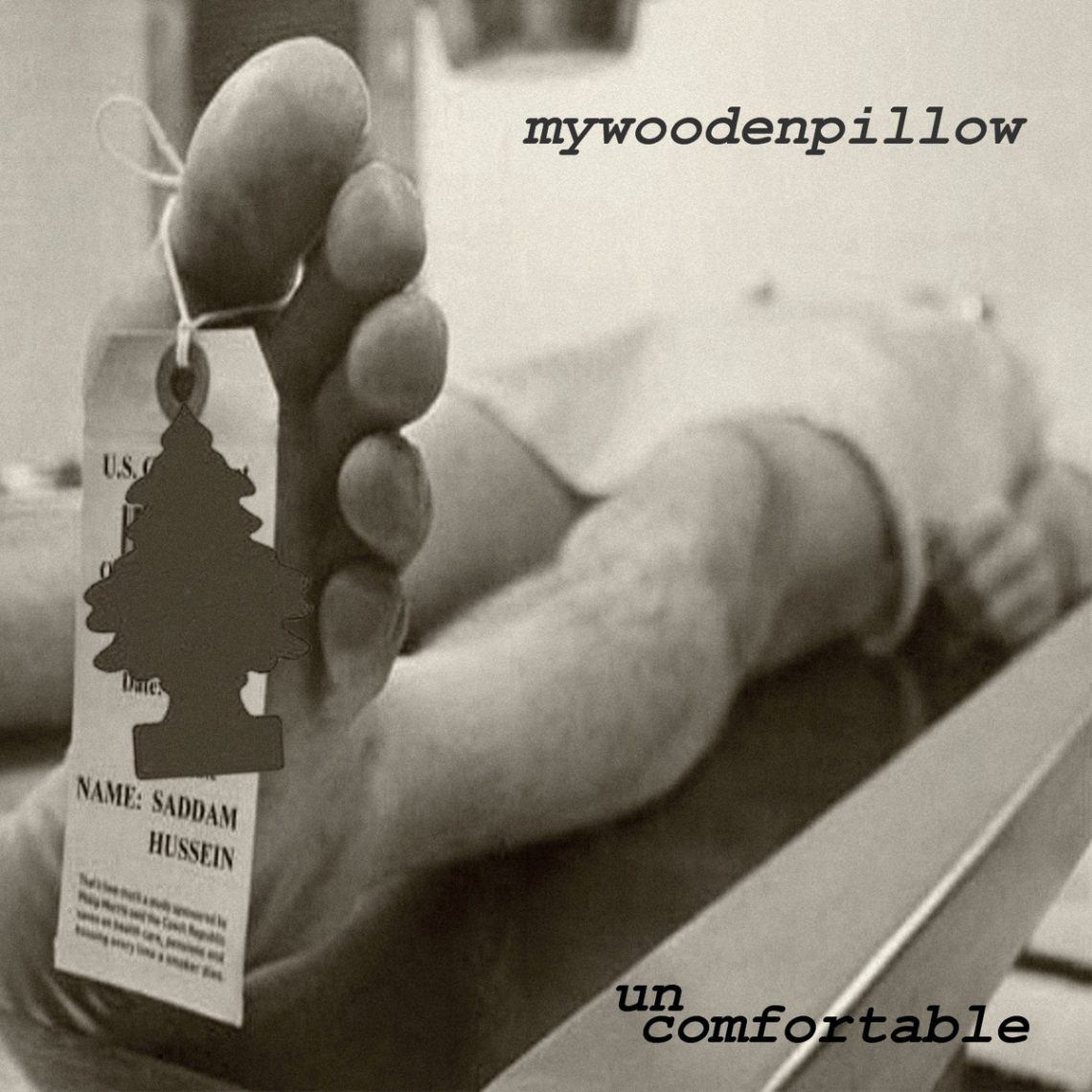 My Wooden Pillow – Uncomfortable EP
14th April 2015
Here at All About The Rock we are open to reviewing all genres of rock and metal – it doesn't matter if the genre hasn't even been defined yet…in fact if it hasn't been defined yet then that on occasion adds to the overall mystery and excitement of what it is we have been asked to review. With that in mind we have a band from my home city of Manchester UK called My Wooden Pillow who say that through persistence and hard work, they managed to craft a head-banging demonic rock and roll with their own style and sound.
Sound interesting so far? Carry on reading for more….in fact, do you see that play button underneath this sentence? Hit that before you carry on reading – you won't regret it.
[bandcamp width=100% height=120 album=3291211953 size=large bgcol=ffffff linkcol=0687f5 tracklist=false artwork=small]
The EP opens up with "The Line" which has a great catchy opening thrashy riff that leads nicely into growling vocals – once you have heard this riff it will be stuck in your head and you'll want to play it again and again and again……you get the drift – I fucking love this song! A perfect opening track to this 4 track EP.
Up next is "Call for War" which I have to admit completely threw me off guard – a completely different genre to the previous track this time with clean vocals from female frontlady Michelle whose vocals work nicely with the gruff growling vocals along the lines of Carcass frontman Jeff Walker. For all intents and purposes it shouldn't work, somehow it does – fuck the theory on how they got it to work, it just works!
Decapitalist starts of slow and heavy and stays that way throughout, however, musically it still continues with the theme of packing a solid punch – again clean vocals working nicely alongside the growls.
Final track MWP, just as catchy as the previous 3 tracks but sounding like a different genre yet again. These guys refuse to be pigeonholed – hell their Facebook Page even states it:
"We denied to be pigeonholed in a certain musical genre or style for the sake of it, and we never will. We admit that our sound is Heavy but that's it, the rest is all rock & roll to us".
So with that in mind, you don't need me to tell you that I love this EP and although I missed their last gig in Manchester (queue the booo, hiss, etc – it just couldn't be helped) I definitely want to catch them next time.
Score: 9 out of 10