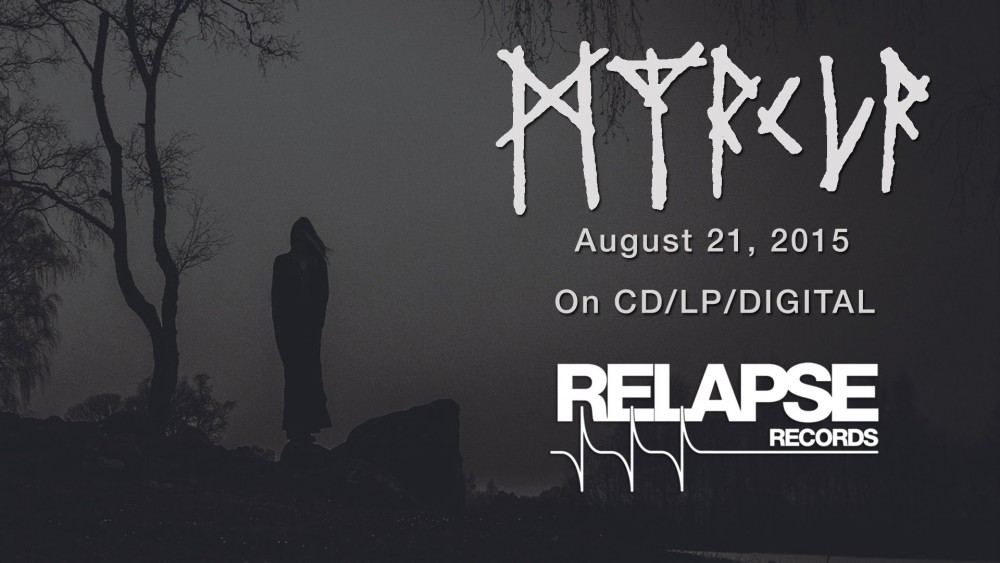 MYRKUR Announces New Album, M Out August 21st on Relapse Records
3rd June 2015
On the heels of MYRKUR's universally praised debut EP, comes M, the Danish black metal phenom's highly anticipated first full-length album.  Recorded in various locations of Oslo, Norway (including renowned artist Emanuel Vigeland's Museum) with co-producer Garm – the mastermind behind black metal legends Ulver – M finds MYRKUR achieving the grandiose heights that everyone hoped she would climb to. The melodies are lush and the brutality devastating.  M is a highly developed metal masterpiece that blends second-wave black metal, Nordic folk music, classical instrumentation and haunting choirs. Rounded out on record by members of Mayhem & Nidingr plus a guest appearance from Christopher Amott of Arch Enemy, MYRKUR has quickly established herself as one of the best and most intriguing acts in metal today.
M will see its worldwide release August 21st via Relapse alongside her first ever live performance, headlining the black stage at Denmark's Roskilde Festival
with Deafheaven and Tombs.  Numerous other festival appearances around Europe are planned throughout the year. Physical and digtal pre-orders are now available and include a special deluxe LP package containing an exclusive bonus track of the "Skadi" demo.
Listen to "Hæven" here:
MYRKUR on the concepts of M:
"The album is a story where the songs are connected. It is Nordic folk music, black metal, classical choirs and more. It feels like a soundtrack to some sort of Norse mythology horror movie with blastbeats. I wrote it about many things, as a goddess who wants revenge and to kill off people in my life, perhaps also a side of myself. I feel a strong sense of being divided into two, not one whole. a side of light and a side of shadows battle within me. And sometimes a disassociation to reality. A disconnect to the normal world and to what I am. This album tells my story and the transformation to one is complete in my mind."
Producer Kristoffer Rygg aka Garm of ULVER on M:  
"In a – for me – short, but efficient time I feel that we managed to sew together a production that will be instantly recognizable in the plethora of "history conscious" metal music, with it's stylistic wavering between classical, folk, rock (shoegaze) and (black) metal traditions. At the same time "M" also sounds strangely contemporary to me. It goes in circles, I guess. Soundwise it's all out classic analogue stuff. No triggered drums, brick walling or all on grid here. It's a really natural sound harkening back to the days of old. That's the feel (or soul) we were after and I think we captured it. It's no secret that Amalie loves Bergtatt (our first album), and there's even a song on the album to prove it! I'm not really a type to gush, but Myrkur is a multi-talent and she knows it. Fortunately for me we really hit it off and were on the same page from the get-go… I think our time of meeting was really auspicious as I've been working a bit with Ulver's old metal back catalogue recently and with that stuff fresh in mind the feeling came natural and was a total trip for me, to summon that epic, sylvan Scandinavian sound, as it were. I am really proud to be involved, to help her make her vision come to life, and also to have her carry the torch, so to speak. I think it's a killer album and I'm anxious to see what people think."
MYRKUR Live Dates:
July 4: Roskilde Festival – Roskilde, Denmark
August 22: Midgardsblot Metalfestiva – Borre, Norway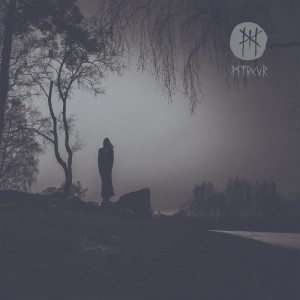 Track List:
1. Skøgen Skulle Dø
2. Hævnen
3. Onde Børn
4. Vølvens Spådom
5. Jeg er Guden, I er Tjenerne
6. Nordlys
7. Mordet
8. Byssan Lull
9. Dybt i Skoven
10. Skadi
11. Norn