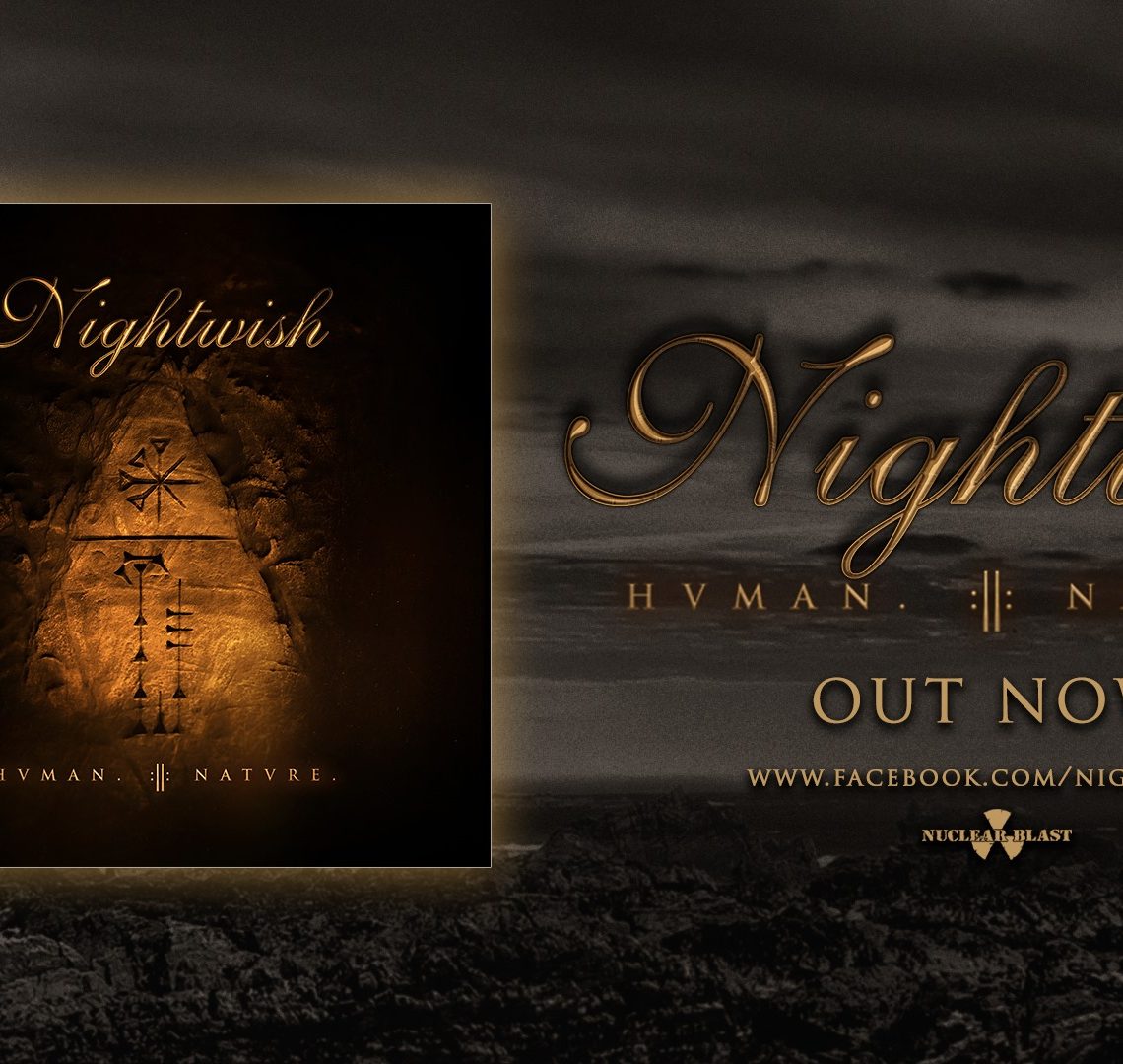 Nightwish – "Human :II: Nature"
15th April 2020
0
By
Gavin Griffiths
It goes without saying that; mankind is PROBABLY the worst species to ever exist. Human beings have only really inhabited the Earth for a small percentage of the planets total linear history, and we've been industrial for considerably less time than that…but in just that short time, we have absolutely buggered this planet up to the point where we're speeding up our own extinction; wiping out 60% of animal populations since the 1970's alone! Nature can only take so much people, forget Covid-19 for a moment, WE are the disease!
Our existence is no more or less important than any form of life, be it flora, fauna or any biota, and there has to be a balance, a natural order of coexistence (Shit, Serizawa was right, we need Godzilla!) and before you start wondering if the isolation has driven me mad, this theme of balance is the basis of the new album by Finnish symphonic titans NIGHTWISH. Sticking with vocalist Floor Jansen for some welcome consistency, we find the band releasing their 9th studio album entitled "Human :II: Nature"…their first double album, exploring the very ideological concepts stated above through a series of perspectives. Human II Nature…finger II play button, let's go.
Disk one opens up with "Music" and the initial thought process behind the track is an interesting one. Tuomas Holopainen described the initial concept as quite goofy; telling the story of music itself, being an entity, and how it descended upon mankind, like a spiritual force if you will. He initially wanted an indulgent multi-genre song, incorporating metal, jazz, electronica, soul and classical…but upon hearing back early demo's, he said it was awful, pretentious crap…thank you Tuomas for doing my work for me I guess. The song eventually ended up being far less extravagant but retained the underlying narrative. Beginning with a sense of ambience, it slowly transitions into an almost tribal, primordial sequence with horns, woodwind and percussion, the dawn of music in its simplistic, primitive nature, before the familiar orchestral tones shine through, sounding huge honestly. Floor's vocals sound as sweet as ever and we're soon in traditional Nightwish territory.
Lead single "Noise" follows up and it's essentially a damning indictment on humanity and day to day society. How we rely too much on technology and how we've become quite selfish and vain, so egotistical as a species, losing sight of what's really important, and our desire to have more and more is detrimental to the planet. Our endless noise is drowning out the planets pleas for respite. This is of course delivered via the bands typically bombastic style of operatic metal with harmonic vocals and orchestral grandiose; it's Nightwish 101 and it works. "Harvest" stands out as a distinct highlight, courtesy of the focus on vocals shifting to Troy Donockley, and it utilises the bands interests in traditional folk song-writing, combining classical flute instrumentation with uilleann pipes…the more restrained approach here allowing for the story narrative to take centre stage whilst losing nothing of interest musically. "How's The Heart" then combines the two as we get more woodwind layered within the softer symphonic metal aesthetics, pop-inspired key-change melodies and an overall lovely song.
The rest of the album really consists of pretty straightforward symphonic metal elements and that's not completely knocking Nightwish, they are among the very best at what they do…but simply put, it is what they do. They have their general sound, and a lot of this album still sounds very much like that tried and tested style, so we aren't really hearing anything incredibly new shall we say? All this would have been fine, but we can't be ignoring disk two now can we? Sadly I wish we could.
The Nature half of the album, aside from some poetic monologues, consists of eight primarily instrumental pieces that, while beautifully delivered, don't add a great deal of interest in terms of initial repeat listens. Sure the musicality enhances the narrative that nature is peaceful, bold, dramatic, elegant and almost majestic; often beyond words that do it justice if you will, and while some of this half of the album can be deemed therapeutic, it's not really the reason you rush out to by your new Nightwish album. Vocally and instrumentally sublime, I will not deny that over the course of this album…but that doesn't make it essential listening believe it or not. If anything I hope it's a perfectly timed coincidence, and while we're all stuck in isolation and lockdown, it'll at least make us appreciate the outside world just that little bit more. I say that, as you read this on your tablet, or your laptop or whatever, scrolling through social media, fake news and endless memes…or, noise, if you will.
Score: 7/10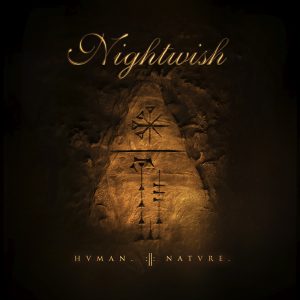 Track Listing: Disk 1
"Music"
"Noise"
"Shoemaker"
"Harvest"
"Pan"
"How's The Heart"
"Procession"
"Tribal"
"Endlessness"
Disk 2:
"All The Works Of Nature Which Adorn The World: Vista"
"All The Works Of Nature Which Adorn The World: The Blue"
"All The Works Of Nature Which Adorn The World: The Green"
"All The Works Of Nature Which Adorn The World: Moors"
"All The Works Of Nature Which Adorn The World: Aurorae"
"All The Works Of Nature Which Adorn The World: Quiet As The Snow"
"All The Works Of Nature Which Enjoy The World: Anthropocene"
"All The Works Of Nature Which Enjoy The World: Ad Astra"

Record Label:
Nuclear Blast

Release Date:
April 10th (Out Now)

To purchase a copy of the album, click HERE

https://www.facebook.com/nightwish/
How useful was this post?
Click on a thumb to rate it!
Average rating 4 / 5. Vote count: 1
No votes so far! Be the first to rate this post.
Related
About the author
Gavin Griffiths AKA GavTheGothicChav 31 Based In South Wales Favourite Bands: HIM, The 69 Eyes, Paradise Lost, CKY, Rise Against, Alkaline Trio, Type-O-Negative, Turbonegro, Depeche Mode... Enjoys: Pizza, Jack Daniel's, Comedy Roasts, WWE, Horror Movies, Sloths, Panda's, Eurovision Dislikes: The Concept Of Being "Offended", Hype, Instrumental Tracks, Interludes, Overly Long Tracks