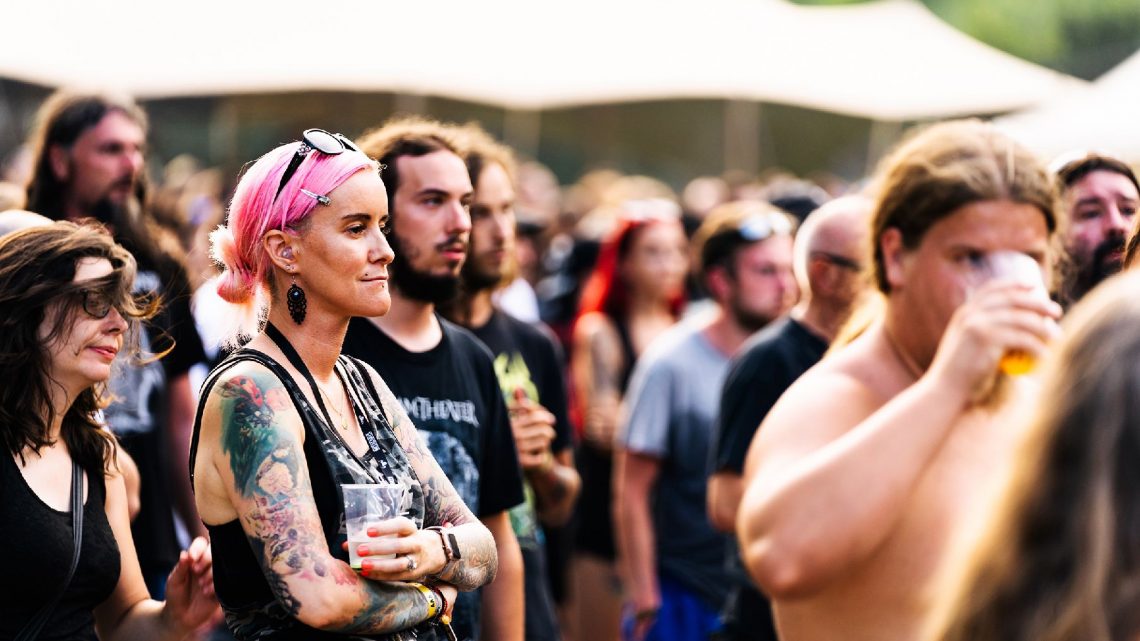 Nika Brunet of Metaldays Talks Festival Life
15th June 2021
0
By
Queen Nikki
Metaldays is the Metalheads dream festival, I can say that, because I've been there and I've been dreaming of it ever since. Running since 2004, Metaldays is not only a festival, but a holiday. Set in the magnificent Tolmin in Slovenia, between postcard mountains and picturesque clear blue rivers, you will never want to leave its sandy shores. The sold out festival has been postponed for another year due to the pandemic and the new dates are 24-30th of July 2022. I caught up with Event and Project Manager for Metaldays, Nika Brunet to see how she was travelling. 
Hey Nika, thanks for catching up. Metaldays in Slovenia is your baby, it's also a favourite in our office and a personal favourite festival of mine. It is literally the best holiday for metalhead on the planet. 
How did it all begin for you and how did your journey in the music industry begin, tell us all about it!
The story with MetalDays for me, began when I met my now my life partner Boban, which was quite some time ago. I have really done lots of things in my life, mostly in Project Management business and IT, but also in PR and marketing.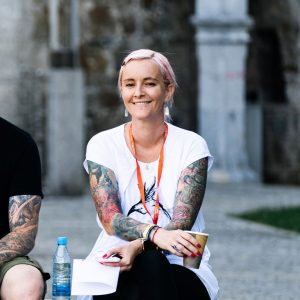 The closest I got to the music business was my work for Sony DADC where I was Senior Digital Supply chain manager. At that time, I working with clients such as YouTube, iTunes, VevoMusic, EMI music and others. One of the most interesting projects I have worked on, in my life was when I was a Program Engineer for an Airbus A350 XWB airplane spoilers.
Woah, now that sounds awesome. Where are you currently based/ working?
Most of you already know anyway, but to some this might come as a surprise, at the end of May Boban and I moved to Tanzania  in Africa. Zanzibar Island is our new home. Besides having and running the most amazing metal festival in the world, there is also time for new endeavours. If anyone is interested in our new movements are about, search for me on Facebook.
The ongoing pandemic has obviously massively affected your festival, with it being postponed for 2 years so far, this must be such a frustrating time, how are you coping? 
If I were to say it has been easy, I would be lying. It has been very frustrating to be in this unprecedented situation. For the first time in our lives, literally over night, we were left without a company, without our jobs and also without our income. I am not going to lie, it was not easy; not financially, not physically and least, not mentally. The first couple of months were seriously bad and there were some moments, where we were really struggling. There were some unprecedented events in our lives, that basically gave us that final nudge we needed. We decided it was time for us to change something and we had to change it fast. Slowly I found myself reading again, learning and finding time to do all the things I've wanted to do forever, but never had a chance to do. Learning and experiencing yoga again was one of those things.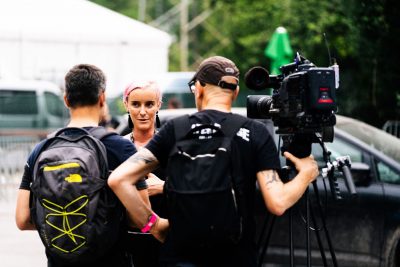 Metaldays was due to change location, 2020 was to be the last festival at the same site. There was talk about highway being built? Whats happening with this and will the next festival (if we get through this hurdle) be at the same location? Where will the new site be? 
The highway plans were confirmed already a long time ago, so this is not news to us. But it is a hard fact that MetalDays in a shape and size as it is existing or was existing until now will not be possible to organise in the location anymore. The location will be too small, the obstacles and hurdles too big. In regards to the new location, we are keeping all the possibilities open and are looking into what time will bring. In any case, festival MetalDays 2022, as scheduled today will be still held in Tolmin, Slovenia.
Then for now, we can look forward to 2022! Metaldays is known highly to be a green festival, what can you tell us about this? 
I can go on and on about this, as this is something we are very passionate about. We are known for having Garbage a deposit at our festival, where visitors are encouraged to separate their trash and bring it to our Garbage centre. We are using biodegradable cups and utensils only as well as supplying biodegradable tent pegs free of charge for our visitors. We have replaced a significant amount of chemical toilets at the festival area with toilets that are plugged into a sewage system that we built in some parts of the festival area together with the municipality of Tolmin. We are supplying free drinkable water around the festival area and the water is always available for refill and we have many plant-based food stands at the festival and more.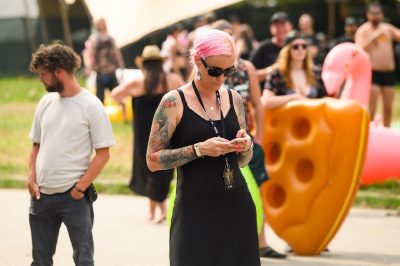 Those are some incredible initiatives, I hope other festivals can be inspired by you. Have you had to take a job outside of the industry to get by during this time?
From the government we have received some subsidy for our employees that were not allowed to work due to lockdown, but that is it! No other financial compensation, support or anything was given to our company.
Have you had to take a job outside of the industry to get by during this time? 
I was working within our company, packing merchandise and all the other things that needed to be done in the meantime.
Have you always had a passion for music? What were your favourite bands growing up? 
Music has always been an important part of my life. My favourite bands growing up? Like NKOTB? I am a real fan of Falco, M.Jackson, Prince, G.Michael, Queen and Freddie and so many more. 
Do you think your work with the festival has had an influence on your musical tastes? 
Working at the festival has surely broadened my taste for live music. It has been really inspiring, experiencing the discovery of many young and undiscovered bands at festivals through their live performance. I love it.
Are there any emerging bands you've found that we should keep our ears and eyes on? 
Of course there are, here are some to name a few- SkyEye from Slovenia and Cold Snap from Croatia, check them out!
We certainly will check them out.
So what is it that continues to drive you to work in the music industry? What kind of things do you find rewarding? 
The passion, the joy, the entire experience! To be honest, once the festival kicks off, I love seeing all the smiling faces of our visitors that I meet during the festival. To see them having the time of their lives…it really makes it all worth it. 
That is so wholesome. Thanks for sharing that with us. 
What is your dream job in the industry? If you're currently living it, then what makes it so special?
I never actually thought about dream job in the industry, at the festival I pretty much do a bit of everything, except booking. I am mostly responsible for the whole Green MetalDays project, PR and Promotion, but I am a real allrounder. I think it is not so much about what you do, but how you do it that makes it special and a "dream job."
I totally agree. What is the hardest thing about organising a festival, especially given the current climate? 
In Slovenia for the past 2 years and even today the hardest thing is dealing with the government, or even- dealing with the government not dealing with the festivals at all. It is like we do not exist. There was no clear communication (even today), no plans of reopening, no plans to reschedule , no nothing. This is frustrating and it makes it impossible to plan anything, since things change on a daily basis. We all know that the organisation of a festival the size of MetalDays takes a year in advance to organise. We simply can not work like this.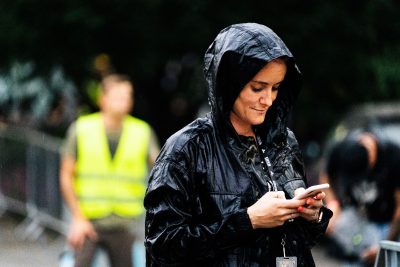 Nika, its so disapointing that you've received little to know communication or support, what a let down. Fingers crossed we can hope for a better future. 
To lighten it up a bit, do you have any Stories to share with us. What have you seen while on the job?
There are absolutely no crazy stories you will hear from me about artists at our festival. Firstly, because I am really in awe of the artists and I really respect their privacy. We believe our festival's backstage is their living room for the day, they need to feel welcome, have their own peace and quiet. There are certain rules I am very strict about with our employees working with artists at the festival, privacy and trust are amongst the top level ones. What happens at the festival, stays at the festival. This is also probably one of the reasons artists feel welcome at our festival and are always enjoying it, wanting to come back. 
Absolutely, very honourable. What advice do you have to any budding festival organisers who would like to start their journey? 
Believe in what you do, have the balls and don't be afraid to stand out. Be different.
Do you have any words of wisdom you'd like to say to either- other crew workers in the music industry or to your festival fans about your position?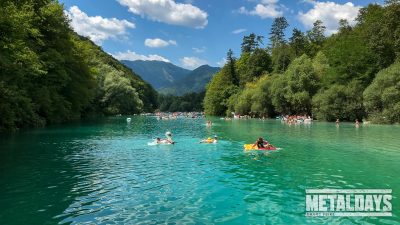 Not really. Except we are all really eager to get back on the fields, where we all belong. We can't wait to be back at our MetalDays festival, amongst the people we love and the bands we love to listen to. I would ofcourse like to invite you all to come and visit us next year, it will be amazing!
Ohhh Nika! That is the dream, I cannot wait to get back on the shores of your beautiful festival and float down the river in a blow up Unicorn.
Thanks again!!!
For All Things Metaldays click HERE
About the author
"It does not require a majority, but an irate, tireless minority, keen to set bushfires in people's minds." Hail Satan!