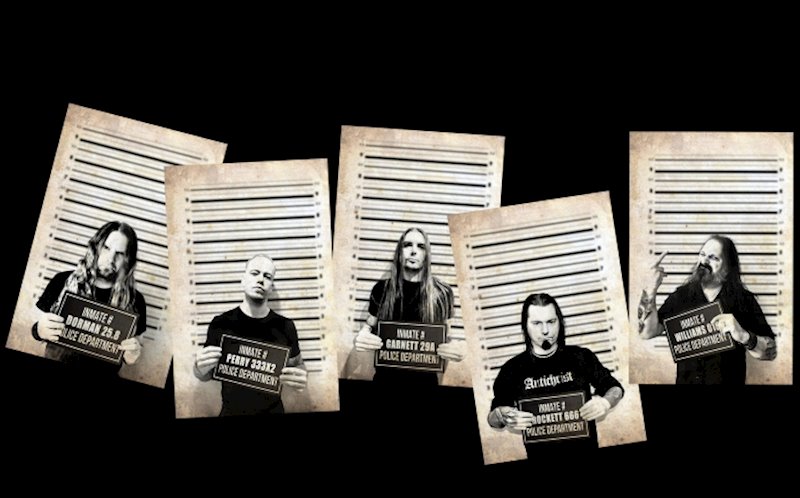 Onslaught – Generation Antichrist – Review
21st September 2020
0
By
Mark Booth
Although people don't tend to associate the UK with the thrash scene back in its heyday, we actually had some really great bands such as SABBAT, XENTRIX, ACID REIGN and of course ONSLAUGHT.
ONSLAUGHT could be sited as early purveyors of blackened thrash, and its easy to see why with the releases 'Power From Hell' and 'The Force'…however its been 35 years since their inception and after a hiatus ONSLAUGHT have unleashed their seventh studio album "Generation Antichrist".
While 'Generation Antichrist' is easily listenable and quite enjoyable, it's a little bit of thrash by numbers and makes more use for being background noise. Some tracks stand out, such as 'Strike Fast Strike Hard' which does what it says with its furious up tempo riffs and flamboyant leads and hard hitting, crushing rhythm section. 'Empires Fall' has the kick drums driving the riffs and song and brings an aggressive stomp to the release. While the title track 'Generation Antichrist' adds a more slower technical approach and groove which is reminiscent of 'Seasons In The Abyss' era SLAYER. The production is crisp and adds to the thrash onslaught being delivered up and makes the riffs sharp and deadly and the drums meaty and punchy and makes the experience enjoyable.
The criticism of 'Generation Antichrist' is that instead of the mighty ONSLAUGHT of years gone by, we now seem to have a band dedicated to teutonic thrash worship and especially that of (the mighty) DESTRUCTION. Now some might say that this isn't a bad thing, and yes for up and coming bands maybe. However ONSLAUGHT have forged their own path and legacy, yet they seem to have forsaken this to follow and appease the masses. While the new converts to ONSLAUGHT and/or thrash will lap up this offering and the 39 minutes of thrashmageddon it showcases. Older fans will reminisce of albums of bygone years, yet maybe find some consolation and solace in certain aspects of this release.
SCORE – 5.5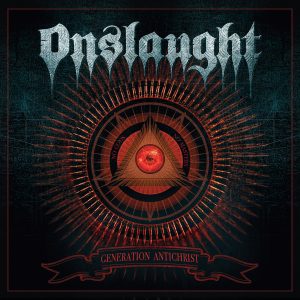 Track Listing
1. Rise to Power
2. Strike Fast Strike Hard
3. Bow Down To The Clowns
4. Generation Antichrist
5. All Seeing Eye
6. Addicted To The Smell Of Death
7. Empires Fall
8. Religiousuicide
9. A Perfect Day To Die
Release Date: 7th August 2020
Label: AFM Records
For all things Onslaught, click HERE and to purchase the album, click HERE
How useful was this post?
Click on a thumb to rate it!
Average rating 0 / 5. Vote count: 0
No votes so far! Be the first to rate this post.
Related
About the author
Devotees and followers of the Cult of Cletus, I am your true God and my word is law! I come forth to spew daemon loving music at your ears and to corrupt your little mind. My words maybe harsh but I want only the best for my minions! So when I discover a new deadly spawn of music take heed and purchase...