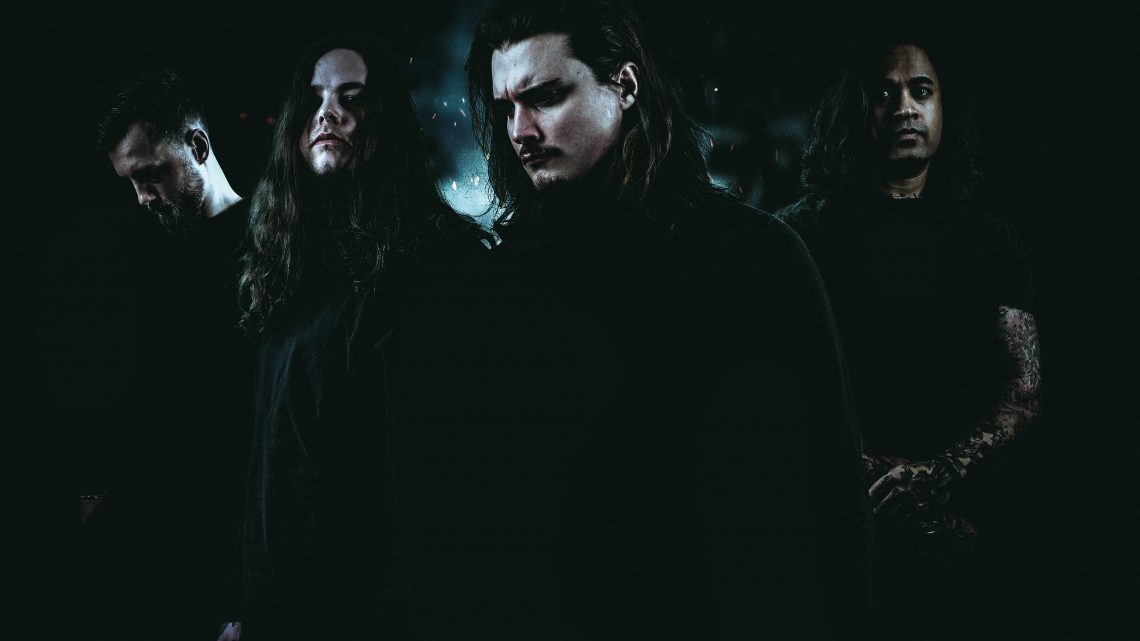 Orbit Culture – Nija (Album Review)
10th August 2020
0
By
Rory Glashan
Swedish quartet Orbit Culture are set to return with their fifth album by the name of Nija. Due this August, the band pack a sick form of Death Metal and following more recently throughout their discography, a strong element of Melodic influences. 
Firstly, I was very impressed with how tight each artist executes their craft on here. And how wild, epic and thunderous the result is. It's emotional and chilling. Just like a breath of fresh air if you're in the mood for something new and heavy! As a result of their work, they sure deserve their ever growing reputation! 
Also, do check out the trilogy of music videos that Orbit Culture have released for Nija. Front-man vocalist/guitarist Niklas Karlsson, inspired by The Ring series has stated that the songs contain themes and metaphors revolving around paralyzing anxiety that comes and goes, images in your head and facing your fears.
In order, they go as "Nensha", "Rebirth" and "The Shadowing"
I also found that in comparison to earlier work, Nija has a lot more melodic, softer sequences throughout. Something I've discovered builds up within each release from Orbit Culture. However, some may argue this can make a band lose their touch, I would argue it's an excellent development. In particular, Niklas Karlsson has delivered an increased set of softer singing with his remarkable vocal skills. This is most notably on "Behold" with it's sweet, mellow flow throughout.
The drums stood out above all though. Delivered by Christopher Wallerstedt, his performance absolutely dominates Nija with execution on his drum-kit, I'd also say they're some of the best I've heard in a long time. And just wait until you hear "Open Eye". That intro is savage! Following that, "Mirrorslave" was my personal favorite. Although it starts off slower, the melodic, extremely catchy chorus and inspiriting lyrics grasp on immediately and rip your attention away from everything else.
Upon returning for continuous listens, I definitely enjoyed the calmer segment of Nija but personally, that side just doesn't capture my attention as much after being enthralled in the more energetic side.
In short, Nija is a brilliant album. Jam-packed with emotion and raw energy flickering through each and every track. Now admittedly, as it wasn't in a fashion of metal I'm totally familiar with, I found it took a few listens to fully appreciate. Nevertheless, please don't let that put you off, it's worth the listen!
Score: 7.5 /10
Orbit Circle Nija Album Info
Tracklist:
"At The Front" – 3:15
"North Star Of Nija"  – 5:20
"Day Of The Cloud" – 5:08
"Behold" – 5:23
"Open Eye" – 4:46
"Mirrorslave" – 5:09
"Nensha" – 6:00
"Rebirth" – 6:00
"The Shadowing"  – 4:34
Record Label: Seek And Strike
Release Date: 7th August 2020
Orbit Culture can be found at:
https://www.facebook.com/OrbitCulture/
https://www.instagram.com/orbitculture/
https://www.youtube.com/user/OrbitCultureOfficial
https://twitter.com/orbitculture
How useful was this post?
Click on a thumb to rate it!
Average rating 4.6 / 5. Vote count: 5
No votes so far! Be the first to rate this post.
Related