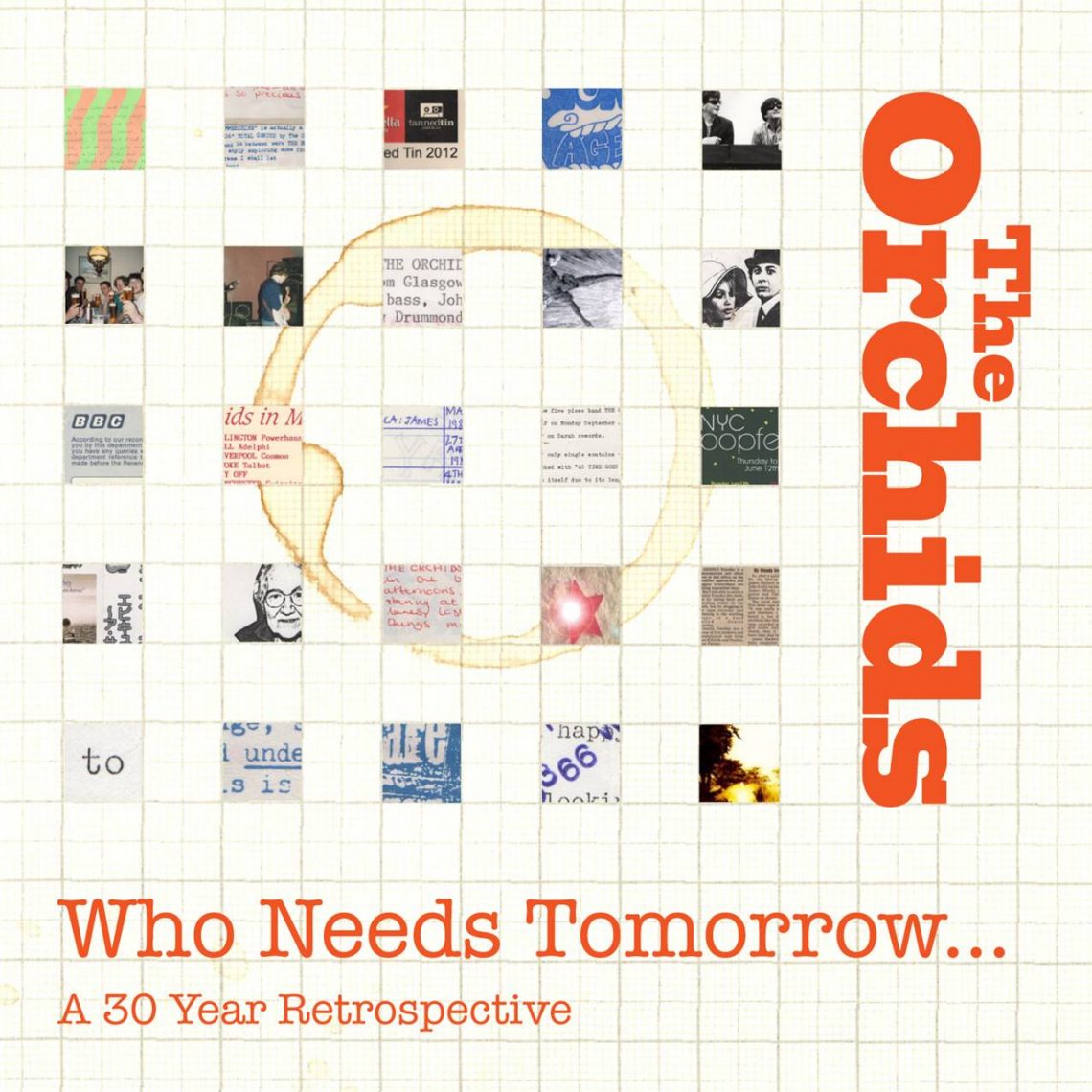 THE ORCHIDS – WHO NEEDS TOMORROW… A 30 YEAR RETROSPECTIVE
14th September 2017
Glaswegian indie band, The Orchids, are celebrating their 30th anniversary by releasing a double CD retrospective. Not only does this collection have 38 tracks, it also has 19 musicians and 4 different line-ups.  
Disc 1 is basically a best of, clocking in at just over 74minutes and featuring classic tracks such as Peaches
But its disc 2, with its running time of 65minutes, is where the magic truly takes shape.  Completely dedicated to demos like Under Clouds, Under Stars, Under a Lens, Under Cars, alternative acoustic versions Welcome To My Curious Heart and You Could Be Something To Me, radio performances, flexi disc singles, a cover version (Magic In Here), and an old EP favourite – Underneath The Window, Underneath The Sink which has been re-recorded just for this package.
This double disc collection contains a massive amount of music and showcases typical Scottish indie of the day and beyond.
The great thing about this retrospective is the 2nd disc. It's been sourced from The Orchids collection of recordings past, completely re-mastered (along with the best of on disc 1) and sounding superb.
The downside? It should be a bigger set to show off this band a bit more. There is so much music that The Orchids have produced that this set doesn't really do it justice.
The booklet that accompanies this release contains not just background information on the recordings of each track, but also liner notes that reveals some insights from The Orchids producer and ex One Dove member Ian Carmichael. 
It's an immense compilation and a worthy purchase for fans of The Happy Mondays and The Charlatans
Score 6.5/10

TRACK LIST
DISC ONE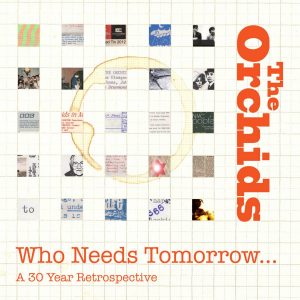 THE BEST OF…
1. APOLOGIES
2. DEFY THE LAW
3. WHAT WILL WE DO NEXT
4. IT'S ONLY OBVIOUS
5. CAVEMAN
6. SOMETHING FOR THE LONGING
7. LONG DRAWN SUNDAY NIGHT
8. PEACHES
9. BEMUSED, CONFUSED AND BEDRAGGLED
10. THAUMATURGY
11. OBSESSION #1
12. A KIND OF EDEN
13. STRIVING FOR THE LAZY PERFECTION
14. ANOTHER SATURDAY NIGHT
15. SHE'S MY GIRL
16. THE GIRL AND THE SOLDIER
17. THE WAY THAT YOU MOVE
18. HEY! SOMETIMES
19. SOMETHING'S GOING ON
20. WE MADE A MESS
DISC TWO
RARITIES
1. FROM THIS DAY
2. MY SACRED HOUR (DEMO)
3. IT'S ONLY OBVIOUS (ACOUSTIC VERSION)
4. WHITLEY BAY (DEMO)
5. AND WHEN I WAKE UP (DEMO)
6. THIS PATIENCE IS MINE (DEMO)
7. WELCOME TO MY CURIOUS HEART (ACOUSTIC VERSION WITH PAULINE HYNDS)
8. YOU COULD DO SOMETHING TO ME (ACOUSTIC VERSION)
9. MAGIC IN HERE
10. THE LOST STAR
11. LES SPECTACLES DE LA FOIRE (DEMO)
12. PLACA SAN SEBASTIÁN
13. I JUST DON'T CARE
14. AND I PAINT A PICTURE (DEMO)
15. ONE LAST CIGARETTE (DEMO)
16. UNDER CLOUDS, UNDER STARS, UNDER A LENS, UNDER CARS (DEMO)
17. OOH WEE!
18. UNDERNEATH THE WINDOW, UNDERNEATH THE SINK (2017 VERSION)
To keep up to date on The Orchids click HERE and to purchase the album, click HERE