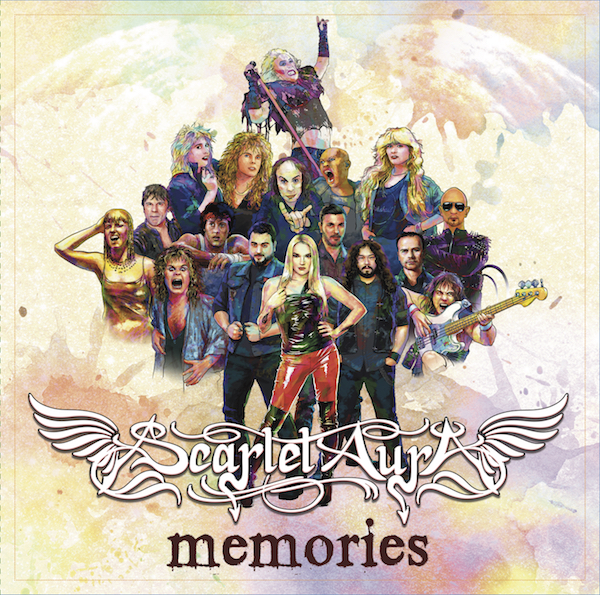 Scarlet Aura – Memories
14th September 2017
It's not everyday a female fronted, melodic rock/metal band from Bucharest crosses my desk. Scarlet Aura are that band.
Releasing an album purely of cover versions is not any easy task and it's always going to divide listeners. This album has certainly divided mine. 
There are moments of pure class such as an audacious take on the classic Don't Talk To Strangers (originally by Dio). This version is pretty close to the original and suits Aura Danciulescu's voice well. Along with Zombie (The Cranberries), Twisted Sisters We're Not Going To Take It and Warlocks All We Are.
Sadly there are many inconsistencies with vocal performance and Aura seems to struggle with track such as The Final Countdown (Europe), Wasting Love (Iron Maiden) and A Past and Future Secret (originally by Blind Guardian). When the vocal requires to be belted, Danciulescu's takes on a really nice husky tone. It just seems to be with certain tracks she seems to struggle and end up slightly off key. A prime example of this is the opening track, The Final Countdown by Europe.
However, the band behind her are a good bunch of musicians.  the guitar work of Mihai is solid and his lead playing on the covers are pretty faithful to the originals. Not an easy job when you're playing parts from formidable players such as, Ace from Skunk Anasie, John Norum of Europe and Vivian Campbell of Dio.
Catalin (bass) and Sorin (drums) provide a good solid rhythm section.
The one thing this album is missing is a decent production job. To my ears it sounds like a pub bands demo. It's a shame, as this album had so much potential. Having said that, the new members have made Scarlet Aura sound more conducive as a band than they did on previous efforts.
Scarlet Aura released the single The Beast Within Me prior to this album and the track itself is immense,also included are the tracks Don't Talk To Strangers and a live version of Close My Eyes Forever. Both of these tracks show a range of emotion that the original of these tracks emit. The live version of Close My Eyes Forever is stunning and sounds just as good on Memories as a studio version.
I totally understnd the reasons behind this album (to introduce new rock/metalheads to the classics and of course pay tribute to their influences) it's just a pity that some of the tracks fall flat on their arse.
The album is a gallant attempt that just falls at the last hurdle.
Score 6/10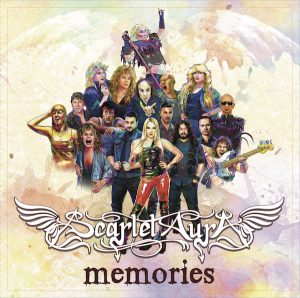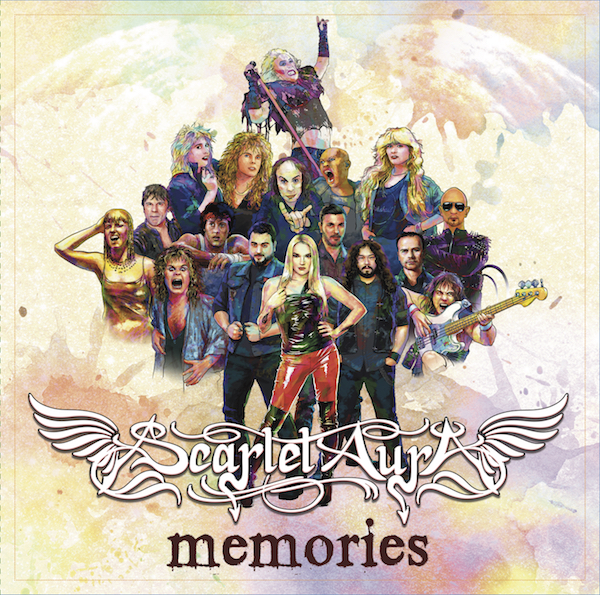 Track List
1 – The Final Countdown (Europe)
2 – Breaking The Law (Judas Priest)
3 – Don't Talk To Strangers (Dio)
4 – My Ugly Boy (Skunk Anansie)
5 – Wasting Love (Iron Maiden)
6 – A Past and Future Secret (Blind Guardian)
7 – If I Close My Eyes Forever (Lita Ford with Ozzy Osbourne)
8 – Zombie (The Cranberries)
9 – Eye Of The Tiger (Survivor)
10 – We're Not Gonna Take It (Twisted Sister)
11 – All We Are (Warlock)
Label
Outlanders Productions
Release Date
September 2017 (correct at time of press)
How useful was this post?
Click on a thumb to rate it!
Average rating / 5. Vote count: