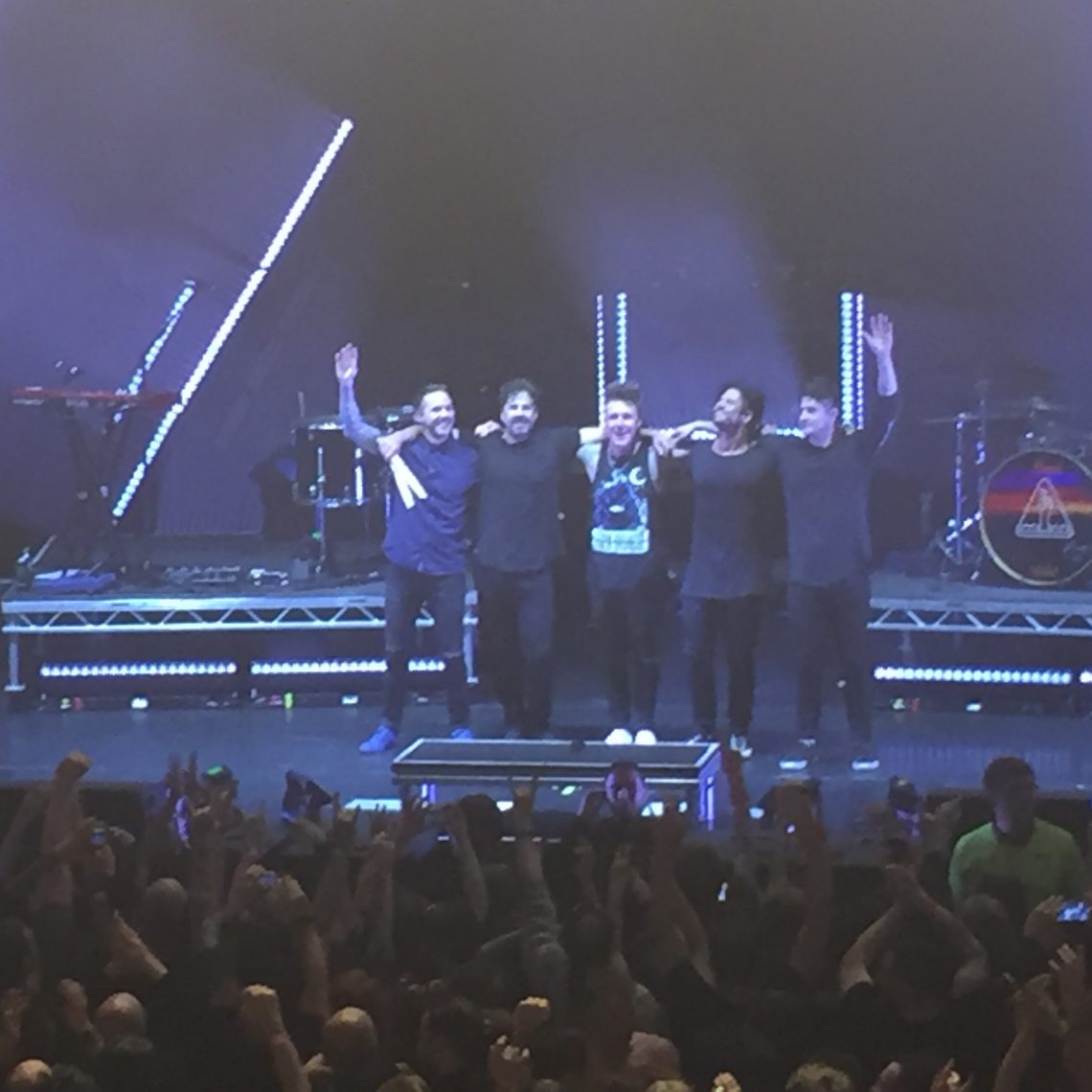 Papa Roach – Release New Acoustic Performance Of "The Ending" ahead of European Tour
31st January 2020
0
By
John Deaux
Papa Roach today unveil a new acoustic performance of "The Ending", a track originally taken from the bands 2019 studio album "Who Do You Trust". The very special acoustic performance was recorded live on location in Bologna(Italy)by Bryson Roatchand shows the band at their raw and emotive best.
 
Papa Roach guitarist Jerry Horton says, "We made a few videos last summer and this was one our favourite acoustic tracks ever."
 
The band will headline a European tour in February and March 2020, and will be playing tracks from current studio album "Who Do You Trust?" alongside Papa Roach classics. The 12 track album features fan favourite tracks including "Who Do You Trust?", "Renegade Music", "Not The Only One" and the return to Jacoby Shaddix's MC roots on "Elevate".
 
The tour will see the band play Greece for the first time in their career alongside dates in
Spain, Italy, Switzerland, Germany, Austria, Bulgaria, Romania, Hungary, Slovakia, Poland, France, Netherlands and Denmark.
 
The tour sees support from Hollywood Vampires and special guests Ice Nine Kills. Full tour dates are as follows:
 
 
Sunday 16thFebruary 2020              Spain, Barcelona, Razzmatazz
Monday 17thFebruary 2020             Spain, Madrid, Sala Riviera
Thursday 20thFebruary 2020           Italy, Milan, Alcatraz
Friday 21stFebruary 2020                Switzerland, Zurich, Halle 622
Saturday 22ndFebruary 2020           Germany, Offenbach, Stadthalle
Monday 24thFebruary 2020             Germany, Munich, Zenith
Tuesday 25thFebruary 2020            Austria, Graz, Stadthalle
Friday 28thFebruary 2020               Greece, Thessaloniki, Principal Club Theatre
Saturday 29thFebruary 2020          Greece, Athens, Piraeus Academy 117
Monday 2ndMarch 2020                   Bulgaria, Sofia, Universiada Hall
Tuesday 3rdMarch 2020                  Romania, Bucharest, Arenele Romane
Wednesday 4thMarch 2020             Hungary, Budapest, Sportarena
Friday 6thMarch 2020                     Slovakia, Bratislava, Hant Arena
Saturday 7thMarch 2020                 Poland, Poznan, MTP2
Monday 9thMarch 2020                   Germany, Berlin, Verti Music Hall
Tuesday 10thMarch 2020                Germany, Leipzig, Haus Auensee
Wednesday 11thMarch 2020          Germany, Hannover, Swiss Life Hall
Friday 13thMarch 2020                   France, Paris, Le Zenith
Saturday 14thMarch 2020               Netherlands, Tilburg, 013
Monday 16thMarch 2020                 Germany, Dusseldorf, Mitsubishi Electric Halle
Tuesday 17thMarch 2020                Germany, Hamburg, Barclaycard Arena
Wednesday 18thMarch 2020          Denmark, Copenhagen, Vega
 
Tickets are available now via www.paparoach.com
 
 
Papa Roach — Jacoby Shaddix [vocals], Jerry Horton [guitar], Tobin Esperance [bass] and Tony Palermo [drums] — have been one of the leaders in alternative rock for nearly 26 years and continue to impact that space with their 10th studio album, Who Do You Trust? The two-time GRAMMY-nominated band have sold over 20 million records worldwide, garnered over 2 billion in streaming to date, and charted over 15 Top 5 hit singles and seven #1 hit singles on three different radio formats (Active Rock, Alternative and Top 40), showcasing the band's ability to consistently write hit songs, including "Last Resort" (2000), "She Loves Me Not" (2002), "Getting Away With Murder" (2004), "Scars" (2005), "Forever" (2007), "Lifeline" (2009), "Kick in the Teeth" (2010), "Burn" (2011), "Still Swingin'" (2012), "Face Everything and Rise" (2015), "Gravity" (2015), "Help" (2017), "American Dreams" (2017), "Born for Greatness"(2019) and, most recently, "Come Around" (2019). 
 
FOLLOW PAPA ROACH:
Website| Facebook| Instagram| Twitter| YouTube
How useful was this post?
Click on a thumb to rate it!
Average rating 0 / 5. Vote count: 0
No votes so far! Be the first to rate this post.
Related