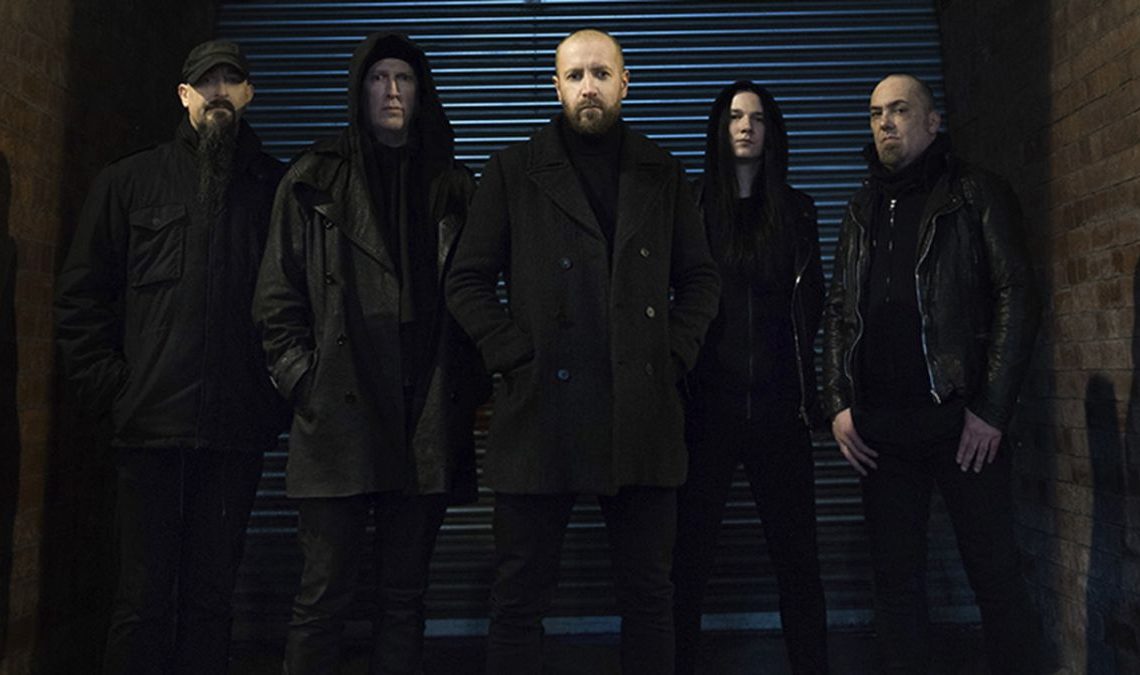 Paradise Lost – Obsidian
27th April 2020
1
By
Aaron Emerson Heather McNeil
Paradise Lost needs no introduction; they are legends in their own right in the Gothic Metal scene and are as iconic as Black Sabbath and Led Zeppelin within their field of musicianship. They have pioneered the genre and have evolved with the scene since their inception back in 1988; they have produced an array of huge albums, and some not so illustrious ones, which they humbly agree were not their finest hours. Their beginnings saw them produce a darker, more aggressive tone and were arguably the Gothfathers of the Death-Doom genre and as they found their own style their music evolved into what we hear today which is the pioneers of the Gothic Metal style.
Some of their greatest pieces of work came in their early days with the sublime Icon and then the album that they will always be judge on, Draconian Times; it was this period of time with Shades of God being the album that launched them into their new sound, that saw Paradise Lost push away from the Death-Doom style to Gothic Metal. Where Obsidian lies in the echelon of their work is influenced by their past material, how will it fair in that catalogue can be shown within the history of the band.
Paradise Lost have influenced an enormous amount of talent, from Lacuna Coil and Anathema to My Dying Bride, Moonspelland Katatonia, so it's of no surprise why they have the status they do. It's difficult to look at a band like Paradise Lost and find any similarities elsewhere, for the simple fact, there are none, they founded the sound of Gothic Metal and they founded the sound of Death-Doom in their early years. Where things do get a little more controversial for their root fans began with their experimentation with Electronica and Synth Pop: enter One Second and Host, both of which saw Paradise Lost take a very different direction being influenced by the likes of Depeche Mode and Sisters of Mercy.
Once Second was one of their highest grossing albums, hitting previously less influenced countries; Host which saw them pull further from their metal style did even better, yet this saw them push even further from the metal scene and in effect, alienate their older fanbase even further. Here is the thing though, it's a difficult conclusion to come to, that such aspects really occurred, much like one of Paradise Lost's founders, Gregor Mackintosh hints towards when viewing the forced inclusion of Metal into Believe in Nothing by their then label EMI, there was no real alienation, more that they gained a new following with a broader appreciation of what was on offer. Now, yes, this is pure speculative opinion, but it is based on fact in that Mackintosh describes Believe in Nothing as an album in their repertoire as not existing by the band mostly due to a loss of creative control for the band.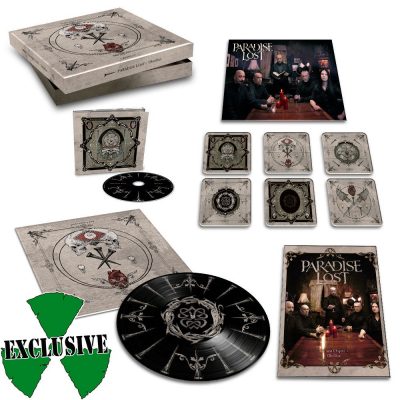 Paradise Lost left EMI, understandably and joined GUN Records, where they re-developed their metal roots and Symbol of Life was born; it is this period of their career that seems to take a more burn out type of sound, Symbol of Life, much like Believe in Nothing and self-titled Paradise Lost can be viewed as "for the fans" due to the almost generic and almost bored tone. They are the weakest set of albums they have made. Signing to Century Media for their next installment of albums saw them begin to pull back their crowd base with In Requiem and Faith Divides Us-Death Unites Us which saw them go back to their darker, gloomier and more aggressive sound. The fans and critics lapped it up with glee and Paradise Lost were back to what they do best – create incredible music.
After a decade of success with Century Media, which saw them produce the Tragic Idol and their B-sides compilation Tragic Illusion 25, before embarking on, what is arguably the album that took them back to their original sound The Plague Within. It was an album that many viewed as their most complete album yet, however this was not to last as Paradise Lost were taking their past sounds, developing them and turning them into pure gold.
Signing to their current label, Nulcear Blast, their symbolic traditional style exponentially increased producing the epic and influential Medusa. This saw them delve even deeper into their past where the sounds of Lost Paradise and Gothic could be heard with a more modern spin. Viewed as their best album in over a decade, Medusa put Paradise Lost back on the map with a heavier, doomier sound which brought back even more of the growls and misery you would expect.
Now Obsidian comes our way and my word, it blows Medusa out of the water; where Medusa left off, Obsidian picked up. The entire album is a masterful conception of eclectic sounds from all the greatest times of Paradise Lost's illustrious career; it opens with heavy piano notes from their Gothic Metal times, as well as their Electronica era. The stunning bass lines and heavy melancholy pulls you to Shades of God and Gothic, it is a roller coaster of brilliance that washes over you like a dark foreboding shadow of Gothic Metal mixed with Death-Doom influences and all you want to do is embrace it's cold misery and wallow in its beautiful darkness.
The lyrics bring back memories of Draconian Times and Icon, the religious and cultural context dripping with vehement displeasure of its influence over people. There is something that can be said when an album can have such an impact of a persons way of thinking, to bring back the passion that drives them, to remind them of who they are; Obsidian does that to you. This is by far one of the best albums of the year; Paradise Lost are legends and deserve their title and their incredible status – we bow to you, our great messiahs.
Score 10/10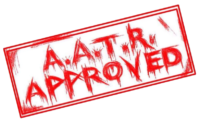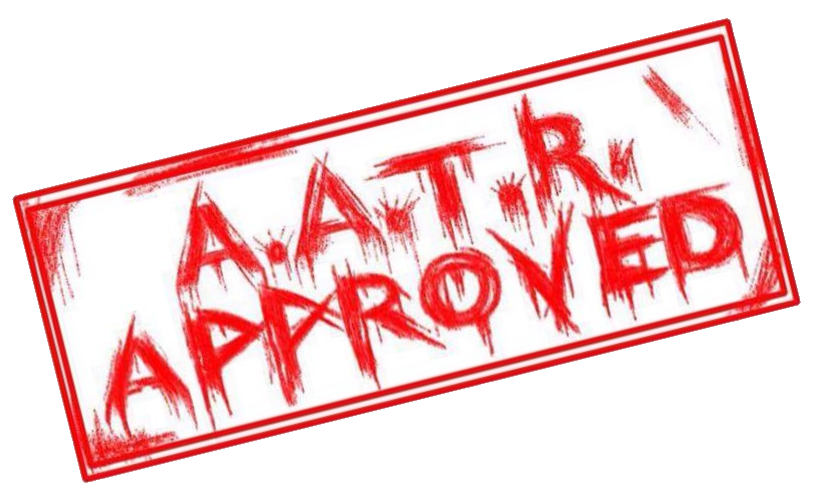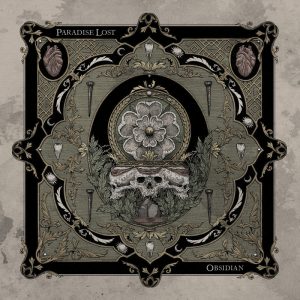 Track List:
1. Darker Thoughts
2. Fall from Grace
3. Ghosts
4. The Devil Embraced
5. Forsaken
6. Serenity
7. Ending Days                                                          
8. Hope Dies Young
9. Ravenghast
Release Date:
15th May 2020
Record Label:
Nuclear Blast
To purchase the album, click HERE
https://www.facebook.com/paradiselostofficial/
How useful was this post?
Click on a thumb to rate it!
Average rating 5 / 5. Vote count: 3
No votes so far! Be the first to rate this post.
Related