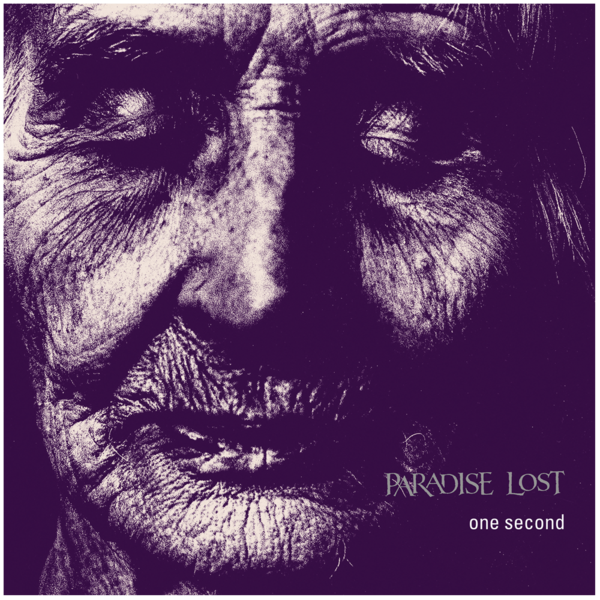 Paradise Lost – One Second (20th anniversary edition)
13th July 2017
Paradise Lost are one of those rare bands that never make the same album twice. Constantly pushing their musical boundaries & making every album count. One Second is arguably the bands most accessible album to date. Following a 2 year break after the stoner groove of Draconian Times, Paradise Lost returned with another direction.
Vocalist Nick Holmes comments:
'The album really was a vast departure from Draconian Times and for better or worse the beginning of a very experimental stage for the band. Either way 'One Second' will always remain a vital cog in the band's close to 30 year history. We are happy to be working with Music For Nations again on this release.'
One Second was & is a very commercial & radio friendly sounding album that showed a more mature side to the band, as demonstrated by the single Say Just Words  from the record.

The title track was released as a follow-up single & slung Paradise Lost from the underground,  into the consciousness of the many.
Listening to this re-issue, it's hard to believe it's 20 years old. It sounds huge, timeless & as anthemic as ever.  The band's current producer, Jaime Gomez has done a great job.
The addition of a live CD makes this an essential purchase for people who have recently discovered this iconic act & want to delve into their back catalog, as well as being for old fans as well.
Speaking of the live CD. This is a straight audio transfer of the infamous Shepherds Bush show that was only available on DVD. The highlight for me was the track Mercy live from said show. (which is my personal fave from One Second. So to now have that track on CD from that gig is brilliant.

This is a landmark album for Paradise Lost. With tracks from this album still appearing in their live set is a testimony to its staying power.
Paradise Lost celebrate their 30th anniversary by issuing their 15th album Medusa later in the year via Nuclear Blast
Score 8/10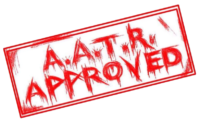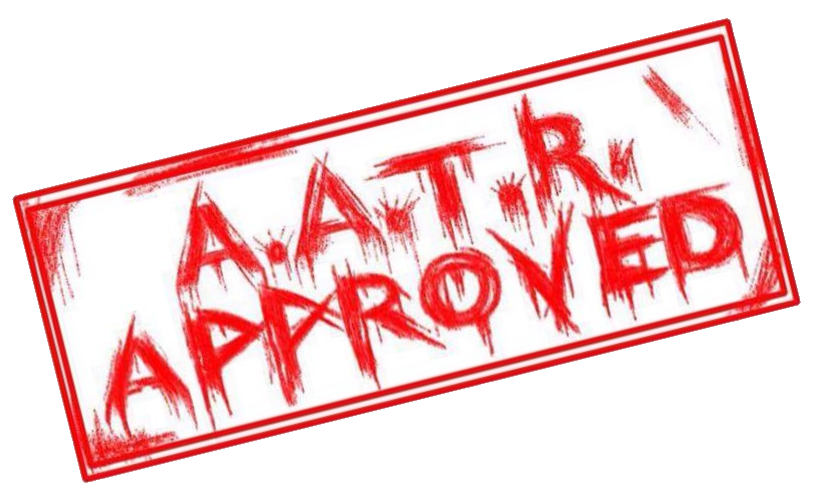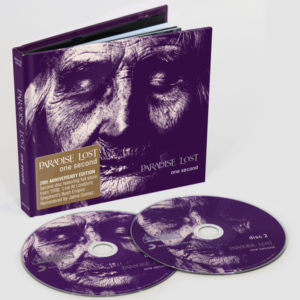 Track List
Disc 1: One Second
1. One Second (Remastered)
2. Say Just Words (Remastered)
3. Lydia (Remastered)
4. Mercy (Remastered)
5. Soul Courageous (Remastered)
6. Another Day (Remastered)
7. The Sufferer (Remastered)
8. This Cold Life (Remastered)
9. Blood Of Another (Remastered)
10. Disappear (Remastered)
11. Sane (Remastered)
12. Take Me Down (Remastered)
Disc 2: Live At Shepherds Bush Empire (1998)
1. Say Just Words (Live at Shepherd's Bush Empire, London)
2. Hallowed Land (Live at Shepherd's Bush Empire, London)
3. Blood Of Another (Live at Shepherd's Bush Empire, London)
4. True Belief (Live at Shepherd's Bush Empire, London)
5. Disappear (Live at Shepherd's Bush Empire, London)
6. Lydia (Live at Shepherd's Bush Empire, London)
7. Dying Freedom (Live at Shepherd's Bush Empire, London)
8. Mercy (Live at Shepherd's Bush Empire, London)
9. Shadowkings (Live at Shepherd's Bush Empire, London)
10. The Sufferer (Live at Shepherd's Bush Empire, London)
11. Remembrance (Live at Shepherd's Bush Empire, London)
12. Forever Failure (Live at Shepherd's Bush Empire, London)
13. Soul Courageous (Live at Shepherd's Bush Empire, London)
14. One Second (Live at Shepherd's Bush Empire, London)
15. This Cold Life (Live at Shepherd's Bush Empire, London)
16. Embers Fire (Live at Shepherd's Bush Empire, London)
17. As I Die (Live at Shepherd's Bush Empire, London)
18. The Last Time (Live at Shepherd's Bush Empire, London)
class="clear">
Label
Music For Nations/Under One Flag
Release Date
14th July 2017
Check out Paradise Lost HERE & purchase One Second HERE
'One Second' will be available on:
CD (20 page hardback book) includes 2nd disc of band's 1998 show at London's Shepherds Bush Empire
Double 180 gram classic black gatefold LP
Digital download