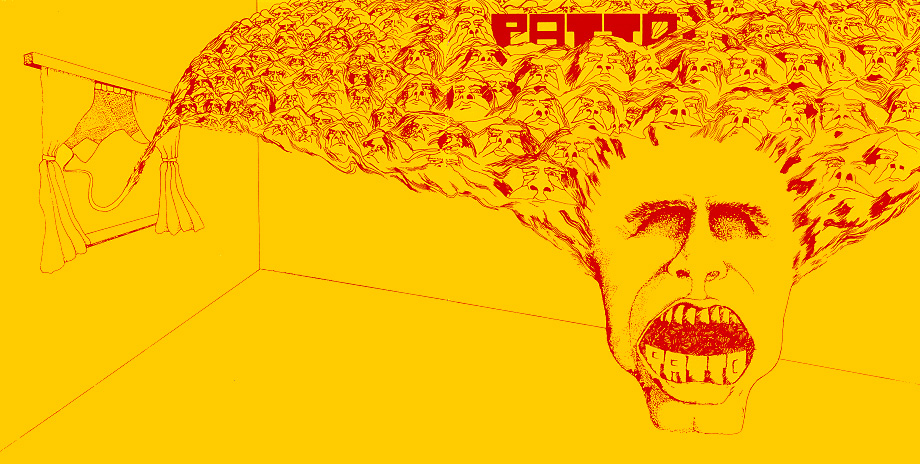 Patto – Remastered & Expanded – Reissues
20th May 2017
The early part of the 1970s was an incredibly creative period for progressive rock bands & one of the most prolific of that time was Patto.

For the 1st time the 4 studio albums have had the remaster treatment from the original source material. Completely sanctioned by the band & they've even been digging through the archives to find some truly hidden beauties. The 14 minute instant classic' Hanging Rope' (a session out-take from July 1970) finally sees the light of day on the debut album, after being whispered about in dark corners by those in the know.
Hold Your Fire, Pattos 2nd album is now a MASSIVE 2 discs. Originally released in 1971 & probably best known for the track Air Raid Shelter (of which there are 2 previously unreleased versions on the 2nd disk) shows just how much this band had progressed in musicianship & songwriting. Sadly due to poor record sales the band were dropped by then label Vertigo.
1972, Patto signed to Island Records & wasted no time in jumping into the studio & producing what is possibly their best work in the guise of Roll 'em, Smoke 'em, Put Another Line Out. It was at this time that the band were becoming known as a formidable live act & that's proven on the bonus tracks which were recorded for a John Peel Radio One Session in 1973.
Their 4th album Monkey's Bum was originally recorded in 1973 but didn't see the light of day for 2 decades. This album is much more commercial in content than the previous 3 albums. It's actually the weakest of the 4 as it does sound like a band on their last legs. However, the 3 bonus tracks (which again are from a John Peel Radio 1 Session from 1973) stops this record from falling on its arse (pun intended).
All in all, the 4 albums are a testament to prog rock at it's finest. Lyrical content goes from cynical, whimsical & dry humor, all in a days work. 
Are these albums worth a purchase? Hell yes. Patto are a hidden British musical myth. They are a band that really would've been a huge success, but sadly this wasn't to be. Hopefully these re-issues will find them gracing listening devices & enjoying a whole new lease of life with, not just those who remember the band but also the next generation who have a craving for the obscure & ridiculously groovie tunes of Patto.
Scores:
Patto- 7.5/10
Hold Your Fire – 8/10
Roll 'em, Smoke 'em, Put Another Line Out 7.5/10
Monkey's Bum 6.5/10

Track List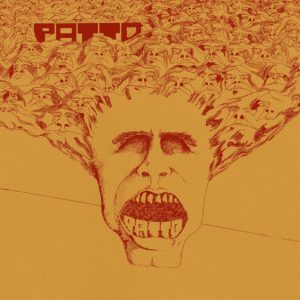 PATTO
1. THE MAN
2. HOLD ME BACK
3. TIME TO DIE
4. RED GLOW
5. SAN ANTONE
6. GOVERNMENT MAN
7. MONEY BAG
8. SITTIN' BACK EASY
BONUS TRACKS
9. HANGING ROPE
RECORDED AND MIXED 16th JULY 1970
10. LOVE ME
11. GOVERNMENT MAN
BBC RADIO ONE "SOUNDS OF THE 70s" SESSION
3rd NOVEMBER 1970 – PREVIOUSLY UNRELEASED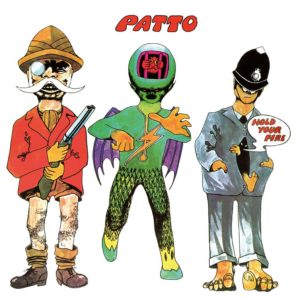 HOLD YOUR FIRE
DISC ONE  
THE ORIGINAL ALBUM RE-MASTERED:
1. HOLD YOUR FIRE
2. YOU, YOU POINT YOUR FINGER
3. HOW'S YOUR FATHER
4. SEE YOU AT THE DANCE TONIGHT
5. GIVE IT ALL AWAY
6. AIR RAID SHELTER
7. TELL ME WHERE YOU'VE BEEN
8. MAGIC DOOR
BONUS TRACKS
9. BEAT THE DRUM
10. BAD NEWS
"HOLD YOUR FIRE" SESSIONS
RECORDED & MIXED 4th MAY 1971

DISC TWO: BBC SESSIONS & OUT-TAKES:
1. SAN ANTONE
2. GOVERNMENT MAN
3. BEAT THE DRUM
4. SITTIN' BACK EASY
5. SO COLD
BBC RADIO ONE "IN CONCERT"
4th MARCH 1971 – PREVIOUSLY UNRELEASED
6. GIVE IT ALL AWAY
7. AIR RAID SHELTER
8. YOU, YOU POINT YOUR FINGER
BBC RADIO ONE "SOUNDS OF THE 70S" SESSION – 28th JUNE 1971 – PREVIOUSLY UNRELEASED
9. DON'T SHOOT ME ("HOLD YOUR FIRE") (FIRST VERSION)
10. GIVE IT ALL AWAY (ALTERNATIVE VERSION)
11. AIR RAID SHELTER (ALTERNATIVE VERSION)
"HOLD YOUR FIRE" SESSIONS
RECORDED & MIXED 29th JULY 1971
TRACKS 9 & 10 PREVIOUSLY UNRELEASED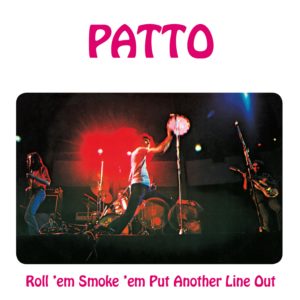 ROLL 'EM, SMOKE 'EM, PUT ANOTHER LINE OUT
1. FLAT FOOTED WOMAN
2. SINGINGTHEBLUESONREDS
3. MUMMY
4. LOUDGREENSONG
5. TURNTURTLE
6. IGOTRHYTHM
7. PETER ABRAHAM
8. CAP'N P AND THE ATTOS SEA BISCUITS PARTS ONE AND TWO
BONUS TRACKS
9. GENERALCUSTER
10.FLAT FOOTED WOMAN
11.SINGING THE BLUES ON REDS
BBC RADIO ONE JOHN PEEL SESSION – 24th JANUARY 1973
PREVIOUSLY UNRELEASED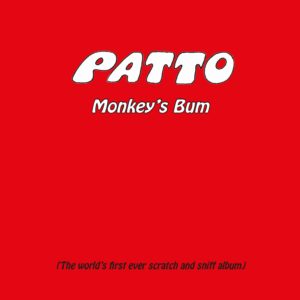 MONKEY'S BUM
1. MY DAYS ARE NUMBERED
2. LAST NIGHT I HAD A DREAM
3. SUGAR CUBE 1967
4. I NEED YOU
5. GOOD FRIEND
6. GET UP AND DIG IT
7. SAUSAGES
8. HEDYOB
9. PICK UP THE PHONE
10.GENERAL CUSTER
BONUS TRACKS
11.SAN ANTONE
12.HOLY TOLEDO
13.LOUD GREEN SONG
BBC RADIO ONE JOHN PEEL
Label
Esoteric
Check out Patto HERE & Purchase the albums HERE