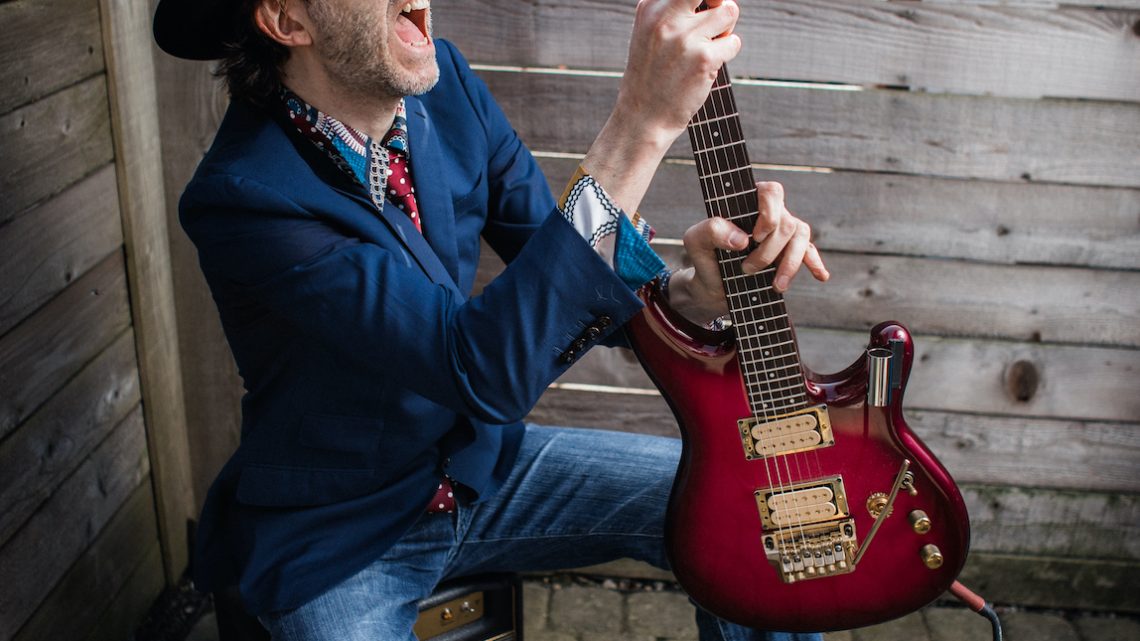 Paul Gilbert Reveals Video For 'Werewolves of Portland'
19th May 2021
The virtuosic guitarist Paul Gilbert has revealed the video of the title-track from his upcoming brand-new album, Werewolves of Portland – Released on 4 June 2021 via The Players Club/Mascot Label Group. You can watch the video for "Werewolves of Portland," which features his six year-old son Marlon
Talking about the song and video, Gilbert says; My song "Werewolves of Portland" is actually two songs, put together. The first song is based on a short lyric, "I've got to look out for the werewolves… I'll take a deep breath… ah-woooooooo!" which allows me to play some dramatic slide guitar.  The second song was originally titled "Dad Metal." It's full of fast guitar riffs, percussive picking, and modulating dominant sus4 arpeggios. This section is very "busy" musically, so I was happy to join it with the sustaining "ah-whooooo" howling part for contrast. I played a melodic blues guitar solo, with some jazz chord changes in the middle, to let the song breathe even more."
 
He continues, "For the video, I brought the idea of "Dad Metal" to life by having my 6-year-old son, Marlon, play guitar, drums, and dance together with me. Marlon brought great energy (and mischief, in general) to the video, and I tried my best to keep up with him. I'll admit that my legs were sore for about two weeks after the shoot. Dancing is hard!  Of course, we stayed true to the "Werewolves" theme by wearing wolf masks and tails, and doing plenty of howling.   I decided to play my Ibanez double neck guitar for the silhouette sections of the video, and Ibanez built a matching double neck (in two days!) for my son to use. He could barely lift it, but he tried his best! (It's an awesome guitar, that I plan on using myself, at least until he's old enough to play it.)
 
"Since I played all the instruments on the recording of the song, I also wanted to play some drums in the video. I didn't own a drum set, so it gave me a good excuse to buy a small kit, which I now use for jamming in my studio. I'm thinking that the wolf masks and tails will come in handy around Halloween," he adds.
 
"Mostly, I'm happy that I could make a video of my "Boy Wolf" and me rocking out and having the best time.  "Ah-wooooooo!!!"
When it comes to writing, Gilbert reveals that surprisingly it isn't the guitar that provides the impetus. "Mostly, I write by singing. I use the lyrics to give myself a structure where I can hang the notes. Once the melody is long enough to have some life in it, my musical instincts can take over. I can often finish the song without needing more words. But if I get stuck, lyrics will always get me going again."  He continues, "My guitar can hit the high notes! It's amazing to have the physical limitations of my voice… gone! The challenge is to be expressive, with all the slides, vibrato, dynamics, and tones that a voice has. I'm constantly learning vocal melodies on guitar, so I get used to playing with the kind of expression that singers have. "
 
Recorded at Opal Studio in Portland with co-producer and engineer Kevin Hahn, Gilbert pulled out some of his current favourite guitars for the job. "I mostly used my Ibanez Fireman guitars," he says. "I've been collecting vintage Ibanez guitars lately, too. I brought some models from the '70s, '80s, and '90s like the Ibanez Artist, Roadstar II and Ghostrider. I also brought and modified a '60s Epiphone Olympic. I used to play those in the early days of Racer X, so it was fun to have a guitar that reminded me of my early shredder style."
 
Gilbert is a formidable force. From his time in LA metallers Racer X to helping form Mr. Big, one of the era's most revered names. His distinguished solo career has seen him putting out 15 acclaimed records and has been asked to guest on albums from such diverse names as Todd Rundgren, Bowling For Soup, Glenn Hughes and MC Lars. He also toured with Joe Satriani and John Petrucci in 2007 (G3) and two years later with Richie Kotzen and George Lynch (Guitar Generation). This is not to mention a lengthy tenure as a much-in-demand teacher and instructor. This began when he was still a teenager, being hired in 1985 by the prestigious Guitar Institute Of Technology (GIT) in Los Angeles.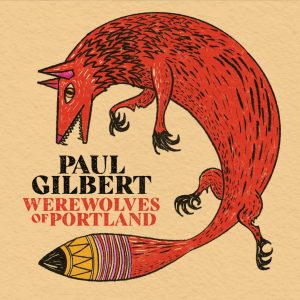 1.Hello North Dakota!
2. My Goodness
3. Werewolves of Portland
4. Professorship At The Leningrad Conservatory
5. Argument About Pie
6. Meaningful
7. I Wanna Cry (Even Though I Ain't Sad)
8. A Thunderous Ovation Shook The Columns
9. Problem-Solving People
10. (You Would Not be Able To Handle) What I Handle Everyday