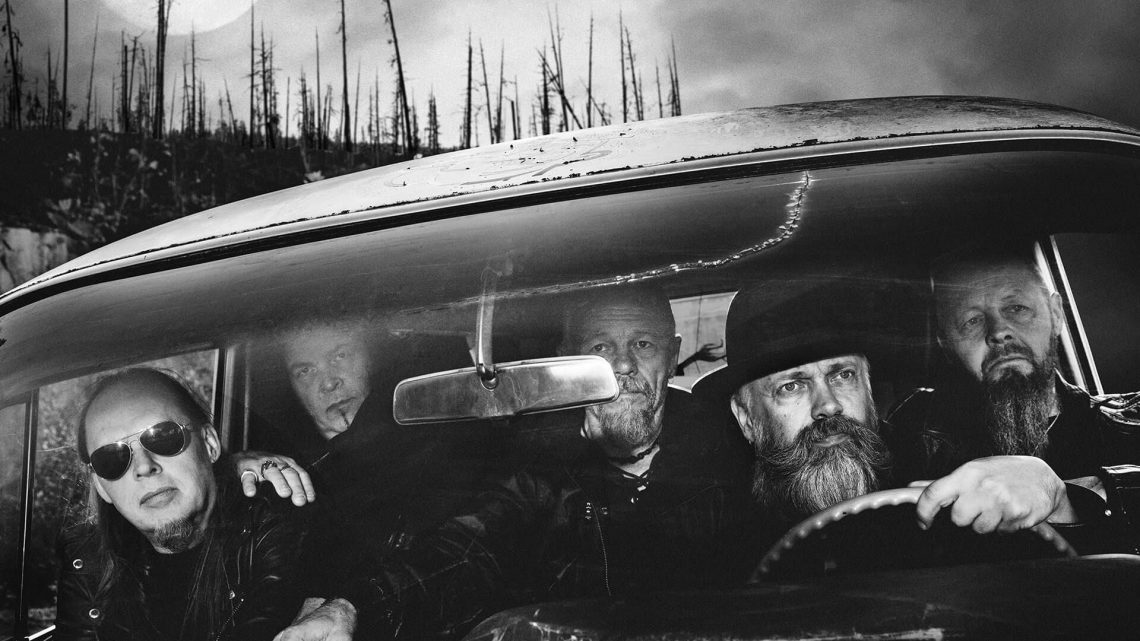 Peaceville to release Candlemass live album 'Green Valley (Live)'
24th March 2021
0
By
John Deaux


THE SWEDISH DOOM METAL GODS PERFORM THEIR CLASSIC TRACKS DURING LOCKDOWN. INCLUDES 'WELL OF SOULS', 'BEWITCHED' & MORE
After over 35 years of existence, Candlemass still stand tall as true heavy metal greats & kings of doom, in the footsteps of their influences, Black Sabbath. The band is renowned for the genre-defining masterpieces 'Epicus Doomicus Metallicus' (1986) & 'Nightfall' (1987), with Candlemass still thrilling an ever-devoted and expanding legion of fans to this day.
Following a year where most live activity has not been possible, 'Green Valley Live' features the band's "lockdown" session (their only 2020 show, and first ever live streamed event), with the line-up of Johan Längqvist (vocals), Mats Björkman (guitar), Lars Johansson (guitar), Leif Edling (bass) & Jan Lindh (drums) delivering their crushing sound for the masses. The release contains numerous classic Candlemass doom anthems in the shape of 'Well of Souls', 'Mirror Mirror', 'Betwitched' and others from the band's legendary first four albums, as well as the titanic 'Astorolus' from the band's latest opus.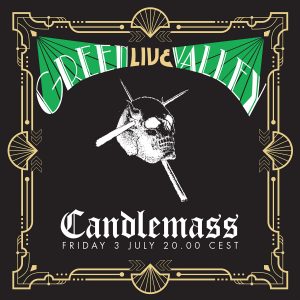 CANDLEMASS GREEN VALLEY (LIVE) – CD / DVD / LP tracklisting
Well Of Souls (Lockdown Session)[05:54] 
Dark Reflections (Lockdown Session)[04:43] 
Mirror Mirror (Lockdown Session)[05:22] 
Ancient Dreams (Lockdown Session)[00:59] 
Astorolus (Lockdown Session)[06:00] 
Bewitched (Lockdown Session)[05:12] 
Dark Are The Veils Of Death (Lockdown Session)[04:30] 
Under The Oak (Lockdown Session)[07:01] 
Doom Jam (Lockdown Session)[02:53] 
A Sorcerer`s Pledge (Lockdown Session)[10:23] 
Solitude (Lockdown Session)[06:46] 
Bonus Track 
Demon`s Gate (Lockdown Session – soundcheck) [09:49]  
This edition of 'Green Valley Live' will be released on 7th May (14th May in France) as a 2-disc CD+DVD, double gatefold black vinyl with additional liner notes from founder Leif Edling and digitally and is available to pre-order HERE (https://Candlemass.lnk.to/GreenValley)
Follow Candlemass
https://www.facebook.com/candlemass
https://www.instagram.com/candlemassdoom
How useful was this post?
Click on a thumb to rate it!
Average rating 0 / 5. Vote count: 0
No votes so far! Be the first to rate this post.
Related
About the author
Some say Yank My Doodle, It's A Dandy! is a biographical movie based on John. Some have even said that his favorite artist is Chesney Hawke! All we really know is he sleeps inside out and his hair tastes like candy floss.