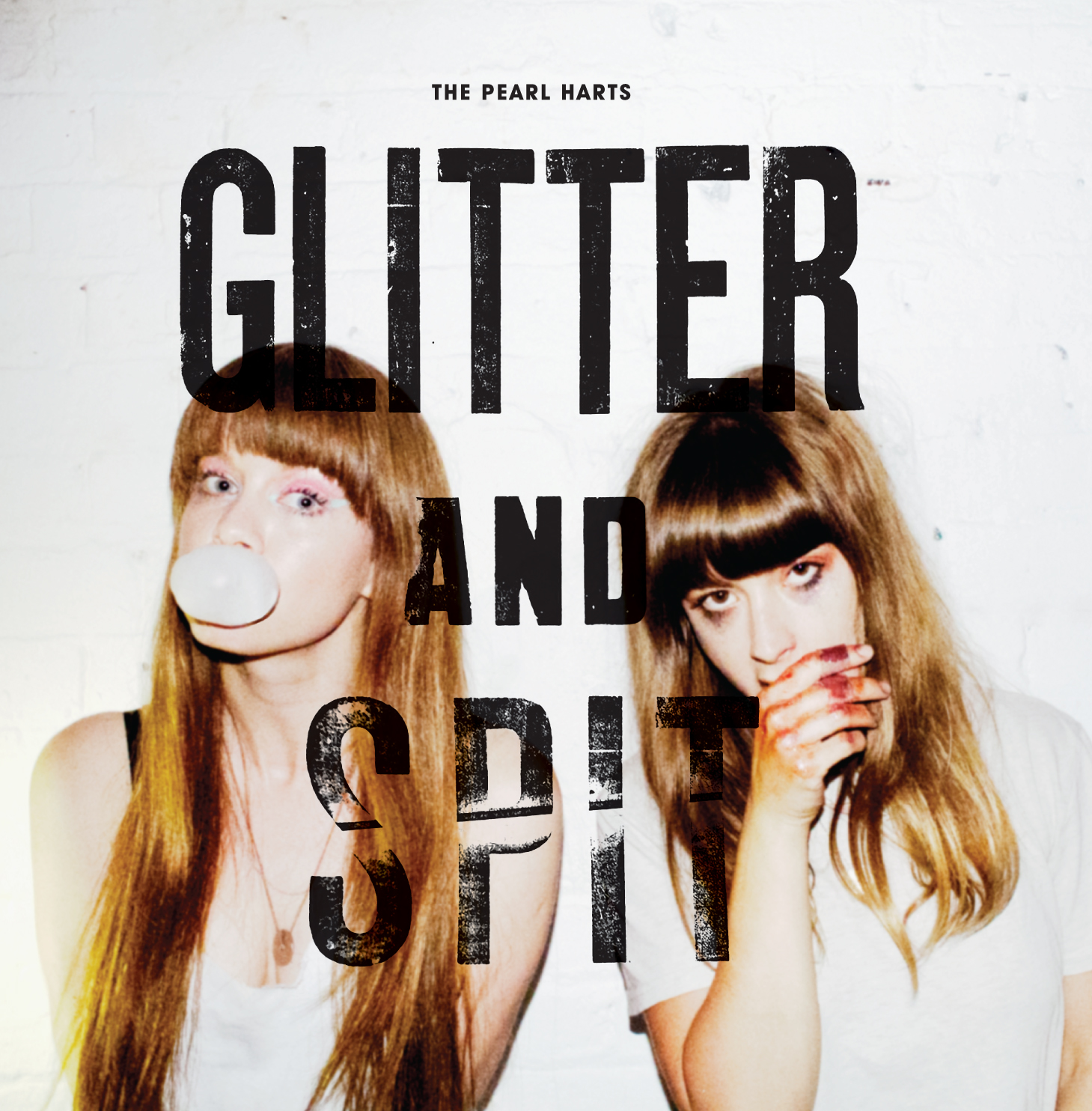 The Pearl Harts – Glitter And Spit (Album Review)
12th February 2018
"Tiny, tiny girls that look like giants on stage…all you can think to do is ask them out for ice cream, and all they want to do is wreck your house and firebomb your car…"…I don't know what sort of dating app this is but I'm swiping left I'll tell you that for free! My insurance doesn't cover rock 'n' roll! Jokes aside, this quote is taken off the webpage for London-based duo THE PEARL HARTS and it's both intriguing and exciting. The feisty female ensemble consisting of vocalist/guitarist Kirsty Lowrey and drummer/vocalist Sara Shaw formed in 2014 and have already garnered quite a bit of interest on the live circuit following successful shows with SKUNK ANANSIE and GARBAGE which saw them earn critical praise…will 2018 be their breakthrough year? They drop their debut album "Glitter And Spit" on February 23rd…let's check it out…
The album opens up like an oozing wound courtesy of "Black Blood" and right away we've got the sludge-driven guitar drawl of classic inspired metal…it really does take you right back to the 70's with its raw, fuzzy, blues based tone and in ways pays homage to the likes of BLACK SABBATH. The sluggish tempo gives off a subtle stoner / desert rock vibe too and it makes for an enjoyable throw-back listen. "The Rush" utilises a similar approach if not just a touch more up-beat musically; it's got a simple but enjoyable groove thanks to Kirsty's pleasant riff-work culminating in a nice appropriately climatic rush, the song doing a Ronseal here and doing exactly what it says on the tin.
Further highlights include "Lost In Time" which while being a calmer, acoustic driven piece is a lovely change of pace…the mellow tone allowing for softer vocals and it's a sweet little track breaking up the album nicely, which is in stark contrast to recent single "Hit The Bottle". A short, sharp burst of punk-inspired attitude full of piss and vinegar that in ways would sit really well with fans of JULIETTE AND THE LICKS…however brief you have to appreciate it's raw intensity. Being their debut mind you there are one or two tracks that fall short of the mark…"Lara" is pretty flat and repetitive while "Bonfire" hardly sets the album alight with its lethargic uninspiring tempo, and the same can be said for "Go Hard" too. Overall it's not a bad debut…the ladies produce some solid rock here and realistically the duo are likely to sound all the better on the live stage given their raw appeal which maybe this record doesn't quite capture, but it's a promising effort no less. Pearl Hart's by name but I want to hear Pearl Harbour…bring that chaos on album number two!
Score: 6 / 10
The Pearl Harts Glitter And Spit Album Info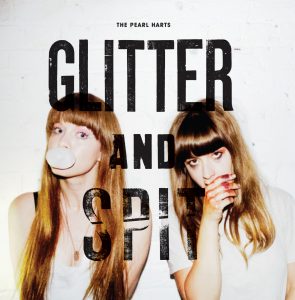 Track Listing:
"Black Blood"
"Go Hard"
"The Rush"
"LARA"
"Bonfires"
"Lost In Time"
"The Chief"
"Skeletons Made Of Diamonds"
"Hit The Bottle"
"Bless You"
"Living's Done"
"Hurt"
Record Label:
Self Released
Release Date:
February 23rd
For all things The Pearl Harts click HERE and to purchase the album, click HERE
How useful was this post?
Click on a thumb to rate it!
Average rating / 5. Vote count: