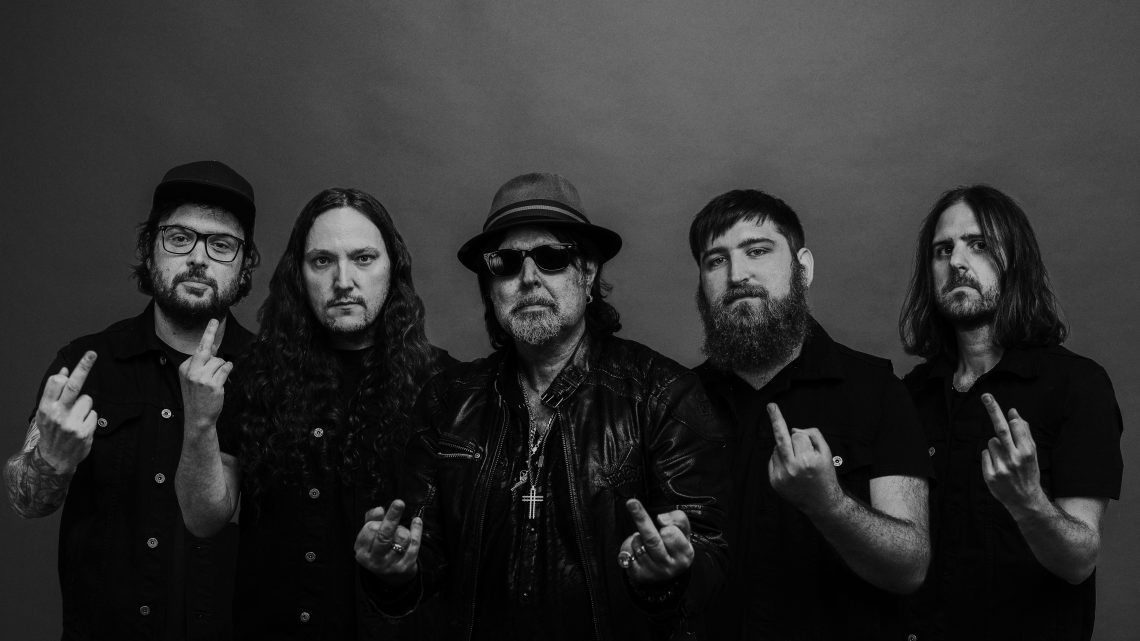 Phil Campbell and the Bastard Sons Play Motorhead – La Belle Angele – Edinburgh – 11th May 2022 Review
12th May 2022
Tonight's show in the Scottish capital is exactly what it says on the tin Phil Campbell and the Bastard Sons Play Motorhead. 
I'll be honest dear reader, I wasn't sure what to expect as a huge part of the Motorhead sound was Lemmys bass. But Tyla Campbell (fuck you Tyla) had that covered. He is a very gifted bassist in his own right and did a fabulous job  especially with the intro of Rock Out.
The set list was immense. Obviously you have the standards, Ace Of Spades, Overkill, Bomber, but you also have the joy of Born To Raise Hell, Nothing Up My Sleeve and Over The Top which not only being absolute belters, but didn't crop up in a motorhead set list very often. There was even an outing of the classic Silver Machine (Hawkwind). It may not be a Motorhead song but it's still the track that put Lemmy into the metal consciousness.
The majority of the guitar solos were covered by Todd Campbell who shreds just as well as a Fellowes Powershred 79Ci. Knowing how much of an accomplished player Phil Campbell is, it was odd to see him take a back seat and be more of a rhythm player than lead, but his kid is superb.
Drummer Dane Campbell was put through his paces tonight with 3 run throughs of the blistering OVERKILL. The constant double bass kick is insane.  Throughout the 90 minute set he was in constant motion. An absolute beast behind the kit. 
Vocalist and frontman Joel Peters prevailed. He had the crowd eating out of the palm of his hand. The complete embodiment of a metal head with an exceptional voice. He made every lyric his own. Orgasmatron, Deaf Forever and Killed By Death were immense.
Fingers crossed they've had the foresight to record  (maybe even film) a few of these shows for posterity as I'm already chomping at the bit to see them again performing Motorhead so a live CD/DVD would bridge that gap nicely. 
The sound in the venue was spot on (not quite Motorhead level loud, but my ears are certainly ringing today), PCATBS were on fire and the Edinburgh audience were totally ravenous and on fine form and there's going to be a few sore throats from the singing (I have no voice left at today)
An incredible performance by all and an experience I'm keen to repeat.
Set List
Iron Fist
Damage Case
Deaf Forever
Stay Clean
Rock Out
Orgasmatron
Over The Top
Born to Raise Hell
Nothing Up My Sleeve
Just 'Cos You Got the Power
R.A.M.O.N.E.S.
(We Are) The Road Crew
Ace of Spades
Silver Machine 
Encore:
Bomber
Going to Brazil
Killed by Death
Encore 2:
Overkill
For all things Phil Campbell and the Bastard Sons, click HERE and to purchase product, click HERE