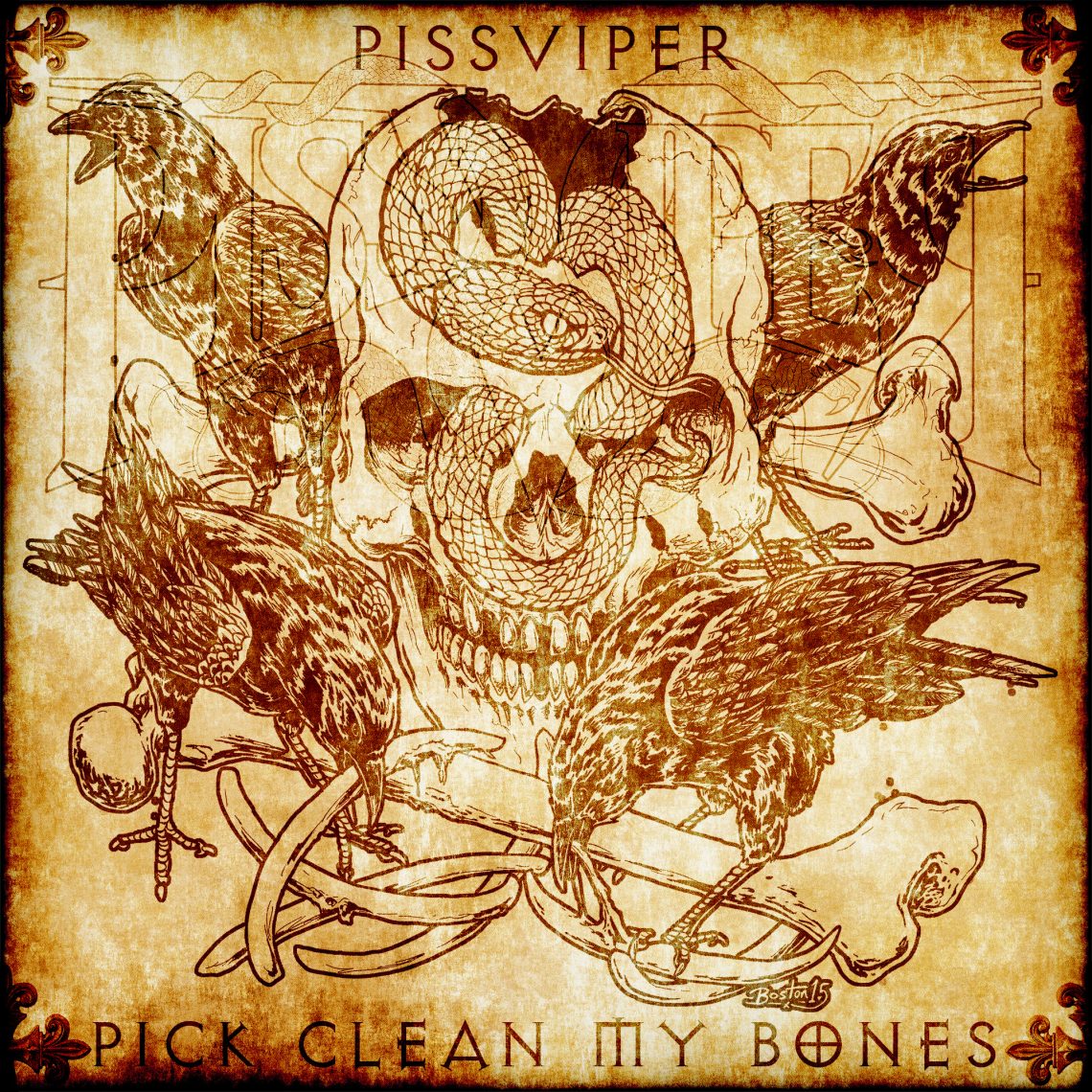 Piss Viper – Pick Clean My Bones
28th June 2017
It's been 3 years since Piss Viper released debut e.p Horned Hands and Hardened Necks & performed at Bloodstock. After a lengthy hiatus & a couple of line-up changes which have included the departure & re-joining of vocalist David Malpass, the band are set to return with new release Pick Clean My Bones.
Pick Clean My Bones is 30 minutes of pure groove core doom laden thrash. 
Piss Viper have really found themselves on this record. Malpass has gone from being just another throat vocalist to showing that he really has got some talent behind the furball.
Cant Take Us Down opens this E.P & although they say that it's good to be back, you can fucking hear it on this opener.
Despite The Spite is the 1st example of Piss Viper taking more of a risk & refining what they started 3 years ago. A great combination of heavy groove laden southern rock that smacks you straight between the eyes & the clean vocal is outstanding. Certainly not what you'd expect if you've heard Piss Vipers previous outing.
It's a Trap (Stranglehold) really does grab you by the short & curlies & it wont let go. Brutal, full force & exactly what you'd expect from Piss Viper & a whole lot more. If this track was a town, it would be Royston Vasey, you'll never leave
Cold Dead Grip is the stand out track for me as it's the most diverse. A musical mix of psych, doom & prog laced with a staccato vocal that is spat with a massive amount of venom.
Title track Pick Clean My Bones has the swagger of John Wayne & the attitude of a 14-year-old chav taking a Staffordshire bull terrier out for a walk.
To show the risk this band have taken there's even a balladesque track. Shadow At The Cenotaph is reminiscent of Black Sabbaths Planet Caravan & as the closer of this E.P is hopefully a good indicator of what is to follow.
Musically, the 3 year break has really served them well & you can tell that they're all fully out of their comfort zone with this record. It would've been so easy to rehash & make a Horned Hands and Hardened Necks pt2 & thank fuck they didn't. Piss Viper haven't disappointed at all with this release & it's great to have the boys back.
This entire E.P is a complete curve-ball & it's welcomed in what has become a very bland & generic genre of music. Piss Viper have taken a dramatic turn & produced an amazing sounding. record.
For fans of Neanderthal & My Ruin

Score 7.5/10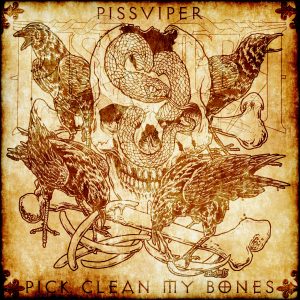 Track Listing
1: Can't Take Us Down.
2: Despite The Spite
3: It's A Trap (Stranglehold)
4: Cold Dead Grip
5: Pick Clean My Bones
6: Shadows At The Cenotaph
Release Date
1st July 2017
Label
VOA Records
Check out Piss Viper HERE & purchase Pick Clean My Bones HERE