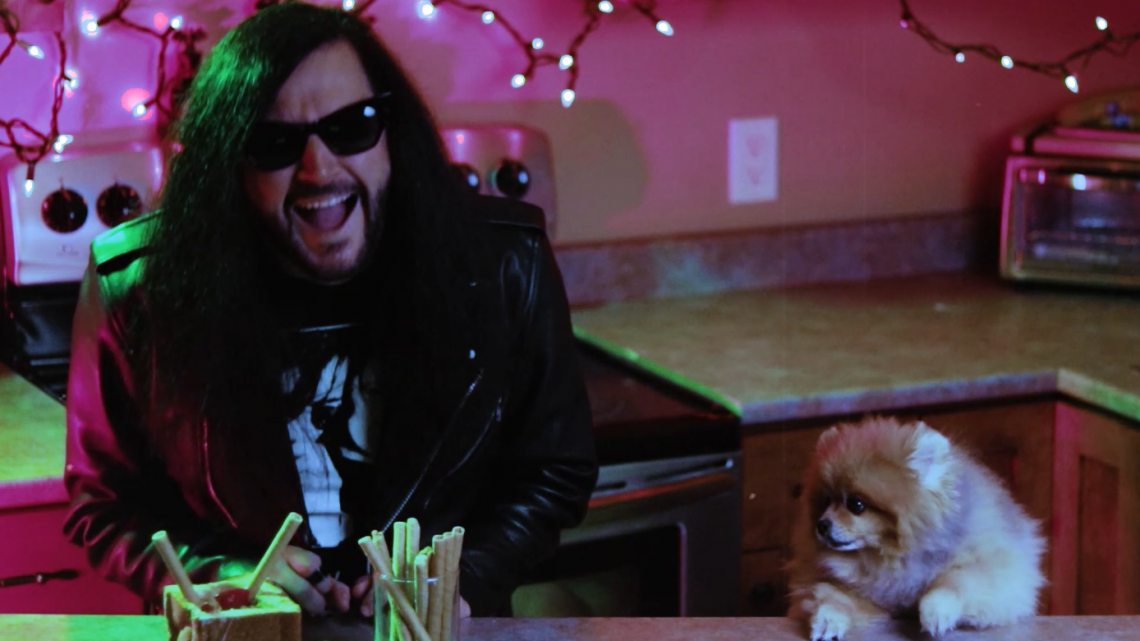 Slashdance Dan Has Pomeranians That dance In His kitchen
29th April 2021
0
By
Queen Nikki
Canadian singer, songwriter, multi-instrumentalist and producer, Dan Cadera of Goth/Rock Industrial adventure Slashdance is in love with his Pomeranians and we grabbed him to find out more about them. 
At all about the Rock, we consider ourselves pet lovers, which is why we want to know all about yours! How many pets do you have? What are their names and why? How long have you had them? Tell us all about them!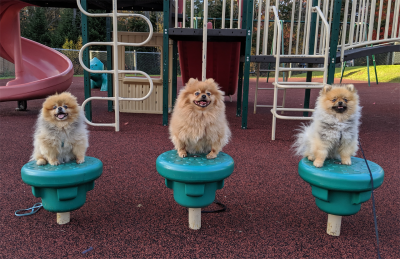 This is my kinda interview! We have 2 Pomeranian dogs, which if anyone out there doesn't know what that is they are like the fluffiest tiny dogs you can imagine. They are super friendly. There's Cooper (aka Prime Minister LeChonk) and Rio who was named after the Duran Duran song and Jem's manager. We had a third Emma who just passed away at age 16. She was a rescue who we were told had less than a year to live but she hung in there for four. Back in November, I got her into my first music video, so she's immortalised as a video vixen.
I'm sorry for your loss with Emma, they sound like great little pups. What is the weirdest thing they have done or what's the weirdest thing you have done with them?
They are sooooo weird. I don't know where to start. Rio has alopecia (hair loss) which somehow makes him look cuter so he does this thing where he burrows under blankets for warmth, which is cute as heck.
What is the best trick they can do?
They can turn kibble into floof!
This past year has been pretty manic, so you've no-doubt, like the rest of us, spent a lot of time at home. How have your pets helped being at home for you? Have they been comforting, or have they just been driving you nuts?
Yeah, I think the real winners the last year have been the dogs. Definitely not driving me crazy, once they settled in that I was home more they got back into their regularly scheduled routine of sleeping all afternoon.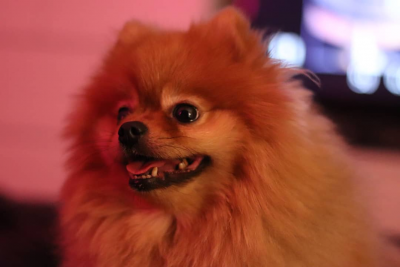 Have you always been an animal lover? Have you ever owned any exotic or different pets?
Nothing exotic, before I met my wife I was definitely a cat person but these poms really win you over. I like all animals really. My dream is to have a duck.
A duck would be awesome! Are you one of those people that puts your pets into costumes? Don't be shy to tell us about their battle vest.
Just at Halloween. We did a thing where I was a stormtrooper and my wife and dogs were the droids I was looking for. Rio's hair loss means he has to wear a lot of stylin' jackets to keep him from not freezing in the Canadian cold!
Okay this sounds awesome! Who looks after your pet whilst you're away on tour/holiday?
My wife or if she's along probably my parents or sister who all live close enough that's it convenient. There's usually no shortage of volunteers to look after them.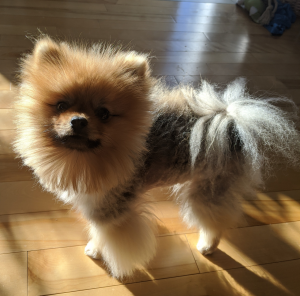 Do they like it when you practice at home? Do they seem to prefer any particular genre of music more than another?
Jamming is at a practice space outside the house so the boys aren't subjected to much of it. I dunno what their favourite music is…whatever song we are dancing with them in the kitchen to is probably their jam.
Speaking of practicing, any new music in the pipeline? If so when is it due and what can your audience expect?
The album is still new enough to be called new, the latest single/music video for the title track Everything Goes With Black just dropped for all you kids who like their Industrial 90's style.
Sounds Amazing, we shall check it out! Is there anything you'd like to say to your fans/followers?
If 70's punk, 80's goth and 90's industrial are your jam, check out the new album. More importantly, please give your pets a scratch behind the ears for me!
Hey! Thats what we were going to say! Pat your puppies for us! 
Links:
About the author
"It does not require a majority, but an irate, tireless minority, keen to set bushfires in people's minds." Hail Satan!