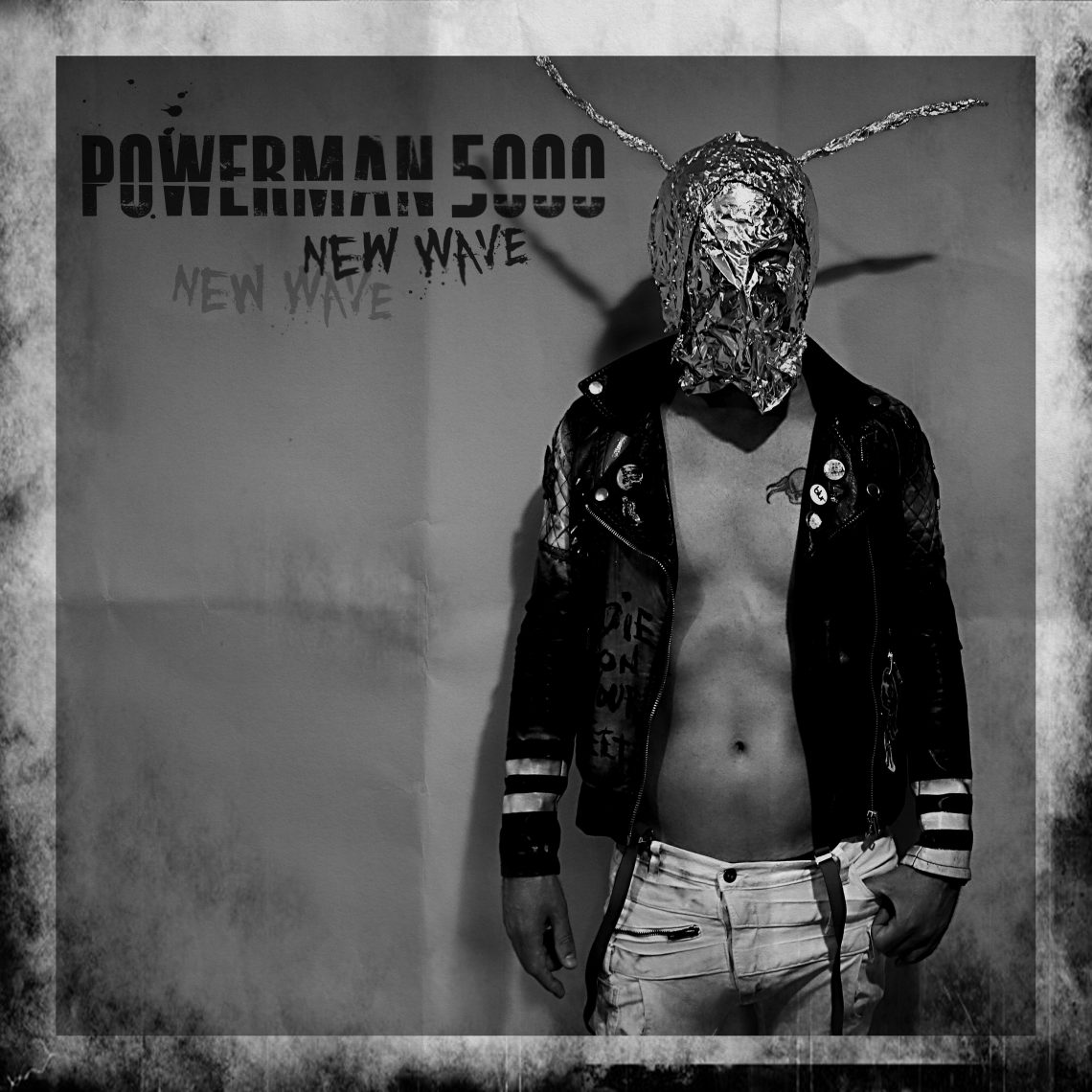 Powerman 5000 – New Wave
27th October 2017
Powerman 5000 return with their tenth studio album, New Wave; borne during the Metal scene depression of the 90's, which was also the birth of many great bands of the current era, Powerman 5000 has been a little quiet for the past three years. Not that should be a surprise to their fans, with an average of three years between albums, Powerman 5000 tend to take their time and not be dictated by labels such is the huge reputation they have built over the past 26 years. As part of the Industrial Metal scene and now the Nu Metal scene of the noughties, Powerman 5000 has never deviated from their core sound, unless you count Mega!! Kung-Fu Radio back in 1997…  their biggest break came in 2001 with soundtracks from Evolution and Zoolander with Bombshell and their cover of Frankie Goes to Hollywood's Relax, just as the Nu Metal scene was making waves in the music industry, not only within the metal scene but also the radio. It's therefore not a shock that they were labelled with the new sound of the time; the sound of the noughties can still be heard today with bands that were birthed around the same period, Papa Roach, Disturbed, KoRn, even Limp Bizkit and there are plenty more where that came from too. As the Nu Metal scene is still alive, with modern twists to their tell-tale samplings and vibe, let's see if Powerman 5000 holds true to their core.
Well, they do, quite frankly, they hold so close to it may as well have been an add-on to
Builders of the Future
; the opening leave nothing to the imagination,
Footsteps and Voices
comes at you like any Powerman 5000 song would. It has all the usual signs and samples, mixed in with the catchy riffs and high velocity percussions; Spider's voice carries just as well as it always has, clear lyrics, with a little synth distortion here and there to give it that Powerman 5000 vibe. It doesn't stop there either, powering into
Hostage
,
New Wave
shows no signs of challenge, it feels safe, it has what you would expect, the guitar chords are well placed, very deliberate and same goes for the thumping percussions. The samples throughout hold up well with its synthesized upbeat; the bass lines are heavy in places and gives a depth of flavor you would expect. Nothing really shouts out to you though and that's the biggest problem with the 10 tracks on offer, none of it feels like filler either, it's just… there; sometimes the worst thing you can hear for an album is to class it as background which is what this is, a good background album. It's not a bad thing, songs like
David F**king Bowie
may raise you head a little but generally that's due its lyrical content, wondering if you heard correctly. Nothing really screams out LISTEN TO ME, well maybe
Sid Vicious in a Dress
but it's all to blasé with the predictable down beats, the common formula chorus lines, and the sure-fire break downs; it's very Powerman, but a very safe one too. For sure, this is something for all Powerman 5000 fans, but if you want that clear-cut blockbuster album, go for
Anyone for Doomsday?
to get a real feel of Powerman 5000.
Score 6/10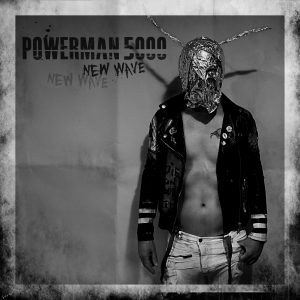 Track Listing:
1. Footsteps and Voices
2. Hostage
3. Sid Vicious in a Dress
4. David F**king Bowie
5. Cult Leader
6. No White Flags
7. Thank God
8. Die on Your Feet
9. Get a Life
10. Run for Your Life
Record Label:
Dreamworks
Release Date:
27th October 2017
For the Fans of… Disturbed, Papa Roach, R3D, Demon Hunter, KoRn, Pitch Shifter
Check out Powerman 5000 on Facebook, you can pre-order New Wave here.