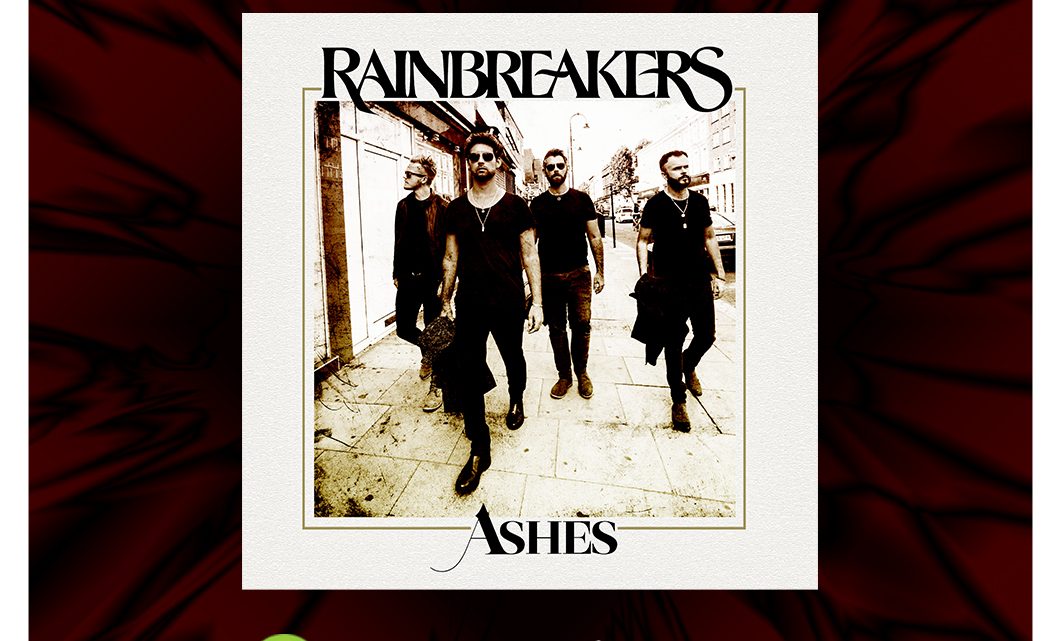 Rainbreakers New Single 'Ashes' Out Today
26th February 2021
The mighty Rainbreakers release their striking new single 'Ashes', taken from the band's forthcoming new album to be released this year.
Defying simple pigeonholing, Rainbreakers make carefully-crafted British Rock that looks forwards as well as backwards, and inwards as well as outwards. Music that credits its listeners with intelligence and isn't shy of putting its soul on the line. Taking influence from the late 60's and early 70's great Rock bands (Led Zeppelin, Free) and infusing it with a modern sense of Soul and Blues.
Rainbreakers, a four-piece band based in the Midlands, have been consistently engaging brains and ears during a steady emergence over recent years. The line-up fields: Ben Edwards (vocals); Charlie Richards (guitar); Ash Milburn (Bass); and Sam Edwards (Drums).
Ashes, is now available worldwide across all major streaming platforms
Spotify Link: 
Everywhere else: https://linktr.ee/rainbreakers
Website: www.therainbreakers.com
Facebook
https://www.facebook.com/Rainbreakers
Instagram: https://www.instagram.com/rainbreakersofficial
Youtube: https://www.youtube.com/user/Rainbreakers
Twitter: https://twitter.com/RainbreakersUK