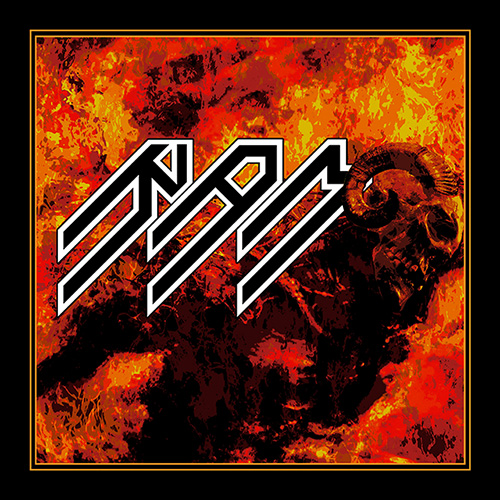 Ram – Rod
18th November 2017
0
By
Mark Booth
Am a newbie to RAM, I'll admit it, I've heard of them but never anything by them. I knew they play metal in the current wave of NWOBHM style and "Rod" is their 5th studio release. After listening to this album a few times, let just get it out there, RAM worship JUDAS PRIEST a lot…and these Swedish metallers are proud (as they should be) to show this.
"Rod" is effectively four songs and then an epic six song concept album, telling the story of "Ramrod The Destroyer". As 80s metal as a leather clad Rob Halford riding a Harley Davidson…what's not to like? Some might say it's to cheesy (what do they know?), however RAM play 80's inspired metal with mid to fast tempo songs which include guitar shredding galore, galloping riffs, double kick drums and vocalist Oscar Carlquist high-pitched screams and snarls. 'Declaration of Independence' kicks off the album at a furious pace and will get the head banging, and the songs 'On Wings Of No Return' and 'A Thorne At Midnight' are all decent heavy metal tunes that numerous of bands would have loved to written. However RAM really sign on 'Gulag'…it has everything a metal song should; galloping chugging melodies, catchy verses and an even catchier sing-a-long chorus. On 'Gulag' they let IRON MAIDEN be the main influence and this is evident, however when it's this good you don't mind the imitation (probably better than a lot of IRON MAIDEN recent releases!). Where RAM really shine is with the six song concept story and this is the crowning glory of this release. The "ballad" 'Ramrod The Destroyer, Part 3 – The Cease To Be' is more of a nod to JUDAS PRIEST and is reminiscent of their classic song 'Beyond The Realm Of Death' than a traditional ballad. My only dislike of the concept songs is the vocal distortion on the spoken section, which is meant to represent Death . 'Ramrod The Destroyer, Part 4 – Voices Of Death' is just this and an interlude track of just this distorted voice, however it does lead into 'Ramrod The Destroyer, Part 5 – Incinerating Storms' which is probably the second best song on the album. With the JUDAS PRIEST raw energy abound and crazy guitar solos, all topped off by the amazing vocal performance of Oscar. The album then finishes with the catastrophic , post apocalyptic closer 'Ramrod The Destroyer, Part 6 – Ashes' which fittingly ends the album. If you are intrigued then the concept of the last six songs is all about Ramrod The Destroyer being given Death's Scythe so that he can bring Death to Life and Life to Death!!!
Now that is Heavy 'fucking' Metal…!!!!
The album "Rod" isn't a heavy metal classic, however it wears its influences proud on its battle vest and every heavy metal fan will find something enjoyable on this release. Listen to "Gulag" and tell me that song isn't a big old, elephant testicles heavy, slab of true heavy metal? (Although they could come up with a better band logo!)
SCORE – 7.5/10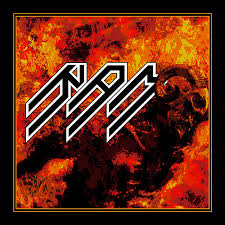 Track Listing
1. Declaration of Independence
2. On Wings of No Return
3. Gulag
4. A Throne at Midnight
5. Ramrod the Destroyer, Pt. 1: Anno Infinitus
6. Ramrod the Destroyer, Pt. 2: Ignitor
7. Ramrod the Destroyer, Pt. 3: The Cease to Be
8. Ramrod the Destroyer, Pt. 4: Voices of Death
9. Ramrod the Destroyer, Pt. 5: Incinerating Storms
10. Ramrod the Destroyer, Pt. 6: Ashes
Label: Metal Blade
Release Date: 3rd November 2017
Official Website: www.ram-metal.com
How useful was this post?
Click on a thumb to rate it!
Average rating 0 / 5. Vote count: 0
No votes so far! Be the first to rate this post.
Related
About the author
Devotees and followers of the Cult of Cletus, I am your true God and my word is law! I come forth to spew daemon loving music at your ears and to corrupt your little mind. My words maybe harsh but I want only the best for my minions! So when I discover a new deadly spawn of music take heed and purchase...