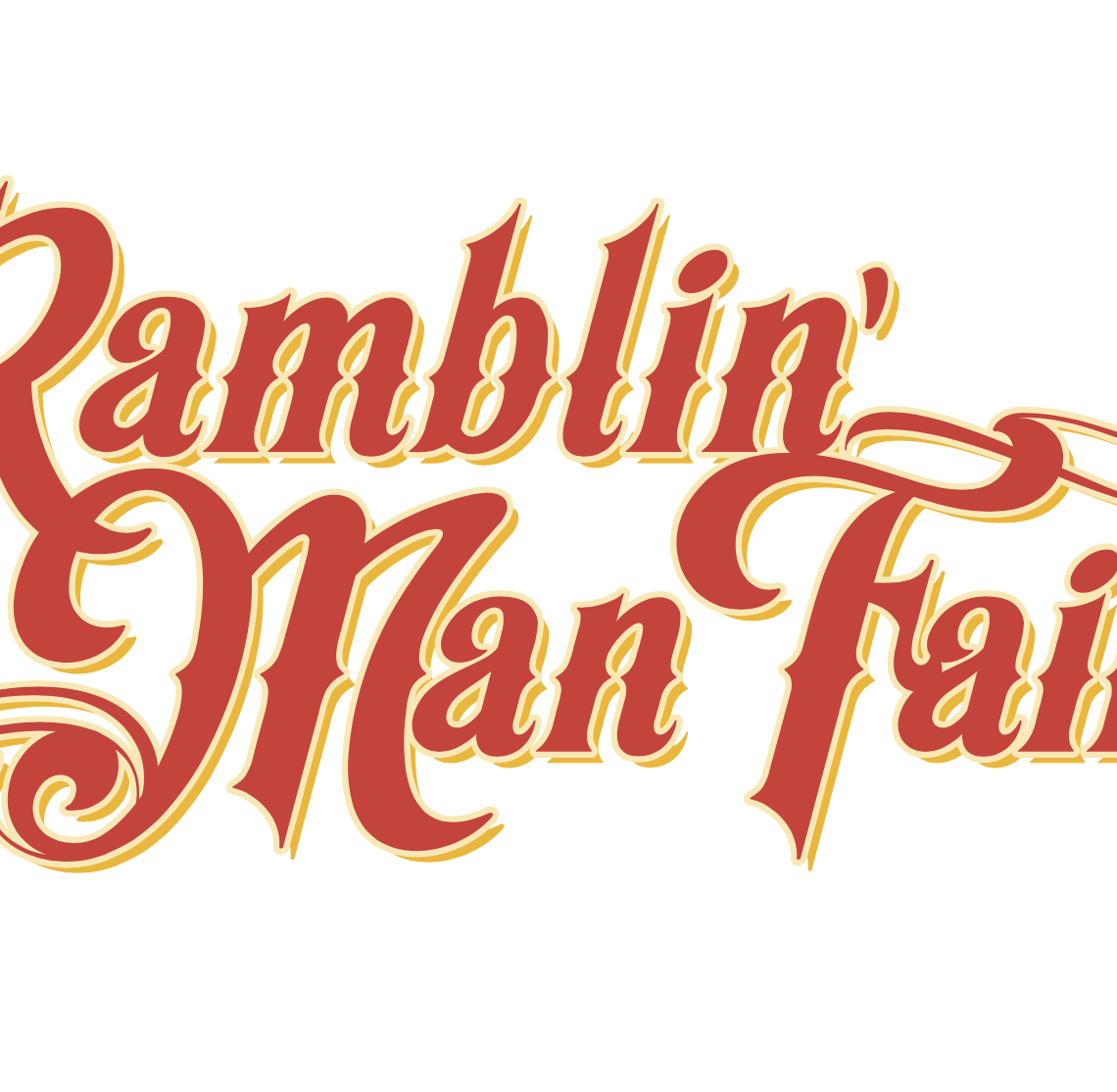 Ramblin' Man Fair. Mote Park, Maidstone. Saturday 20 July 2019.
26th July 2019
After a night of absolutely bloody brutal rain, the Ramblin' Man site was drenched, but somehow not muddy. Things were looking up. Now the festival had become a festival, with four stages now showering all four corners with sound and the smell of BBQ floating between it all.
Most exciting (to me at least) was the Prog In The Park stage, which brought a variety of approaches to technical music to the red tent from morning till night. By the time I trundled into the site, Danish newcomers Vola were just taking to the stage in front of a minuscule crowd. Within 20 minutes, they had attracted at least five times as many onlookers with their catchy, yet Djenty approach to prog metal, gaining fans through tunes like 'Ruby Pool' and 'Stray The Skies'. Frontman Asger Mygind was smiling throughout, whipping his long hair during moments of Meshuggah heaviness and leaning back in pride during the atmospheric sections.
Before Pain Of Salvation took the Prog In The Park baton, I wandered past some severed pig heads chained up above a roaring fire and towards the Rising stage, located within the side of a lorry. The rapping, bearded brother duo that fronted Cellar Door Moon Crow were controlling the audience with every breath, providing a lot to be contended with by those who came after them.
Anyway, in short, Pain Of Salvation played one of the best sets of prog I've ever seen. Playing almost exclusively from their newest release, The Passing Light Of Day, the energetic show put on by each member (especially bald, yet dreadlocked guitarist Johan Hallgren) was mesmerizing. 'Full Throttle Tribe' and 'Reasons' dealt out complex rhythms by the bucketful, complimenting them with huge melodies, before the roaring singalong of 'Meaningless' had the entire crowd enthralled by its emotion. As vocalist, and only original member since the band's 1984 conception, Daniel Gildenlöw stated, ending the set in the midday heat with a 15-minute ballad was a bold choice, but thanks to its painfully beautiful storytelling, I saw almost no-one lose interest. After a few technical problems, Riverside showed up to deliver a set that slightly shied away from their folky tracks, and instead aimed to pack a punch with their heavier tunes. Lacking in the same energy as Pain Of Salvation, the band quickly lost their grip on the audience and ended up providing a slightly lacklustre set.
Over on the main stage, the problem wasn't the performances. It was just that the lineup was so painfully average. Ugly Kid Joe deliver an uplifting, light-hearted set, but they lack hard-hitting tunes, while ex-Cold Chisel front-man Jimmy Barnes is simply unable to draw a crowd suitable for a slot that once housed Blue Oyster Cult.
The Temperance Movement put on a good enough show, and they have the material behind them to draw in a crowd, but it is again a question of whether they should be playing a slot under Cheap Trick. Their show would be suited to a smaller stage, where they can pack out a tent with devoted fans, not desperately try to please a field full of people who probably don't really know who they are. Of course, Cheap Trick did exactly the opposite. Knowing that they've had a few hits that the audience are bound to know gives them a confident edge that no other main stage band has demonstrated today. Guitarist Rick Nielsen spends his time hopping around the stage, laughing and joking with the crowd like he should be doing stand-up comedy, while the ever powerful voice of Robin Zander is coated in a fully white suite as if he hasn't left the 70's. Their set comes to an end with the triple threat of 'I Want You To Want Me', 'Dream Police' and 'Surrender', which has the crowd wrapped up in the singalong this day on the main stage has so desperately craved.
Devoting an entire stage to country music and blues would typically be a bold decision from a festival of this size, but surprisingly it works. Fronted by the son of Greg Allman himself, The Allman Betts Band are as southern as it comes, but deliver a virtuosic set in which their relatively unknown originals were padded out with welcome covers. Known amongst the metal fraternity for his recent collaboration with Five Finger Death Punch, Kenny Wayne Shepard is the perfect choice for headliner, as his two hour set touches on each section of his illustrious career. His guitar playing is astonishing, with a blinding cover of Hendrix's 'Voodoo Child' demonstrating how a blues player shreds contrasting the catchy country vibes of 'Blue On Black'.
It is the other headliners who really mess up a good run. It's sort of becoming my lifelong mission to get people to realize that Anathema are a really boring, overrated band. Coming on nearly an hour late seemed to change virtually nothing about their set, which still droned on through dingy lighting, avoiding melody and passion, with each member of the band opting to stand stony faced and sullen, rather than put on a show worthy of headliners. The last time I saw them was at Stone Free festival 2018 as the opening act. Every single person in the crowd was on their phone as they lost interest in a band they didn't come to see. At least here, people had looked specifically for them and then lost interest. Why? I have no idea. I suppose they remain one of the great mysteries of life.
By around 9pm, it was time for Black Stone Cherry. With every other stage closed, it was either watch them or nothing. I've already mentioned my issues with Black Stone Cherry headlining Ramblin' Man (though it happened in 2016 too, so what do I know?) but I decided to stick around anyway. In terms of energy, they're fantastic. It's no wonder they hold a CV that boasts support slots for rock royalty like Whitesnake, Lynyrd Skynyrd and Def Leppard. Guitarist Ben Wells and bassist Jon Lawhon swap positions on stage every couple of minutes, kicking and jumping as much as they possibly can, while Chris Robertson maintains his potion in the middle basically at all times.
They're are standout musical moments too, such as the indulgent drum solo from John Fred Young (two first names there) and the double whammy of huge singalongs 'Blame It On The Boom Boom' and 'White Trash Millionaire'. However (and it's a big however), the rest of their set just does nothing for me. Of course, a band doesn't only have to have/play hit singles to put on a good show, but they just need a back catalog better than average, especially when playing a 90-minute long headline set. 'Like I Roll', 'Blind Man' and 'Soulcreek' are just a few examples of tracks that just don't land. You expect an audience to respond with vigour, not the type of muted excitement that meets most of the evening.
Ignoring the questionable headliner, the Prog In The Park stage is a brilliant idea executed perfectly, which should revive the glory it felt in previous Ramblin' Man years, while the country/blues stage also works really well for those who are into that. The formula for a good main stage just hasn't been executed well here, and each band aside from Cheap Trick is let down by a misjudgment of their place in the line-up.