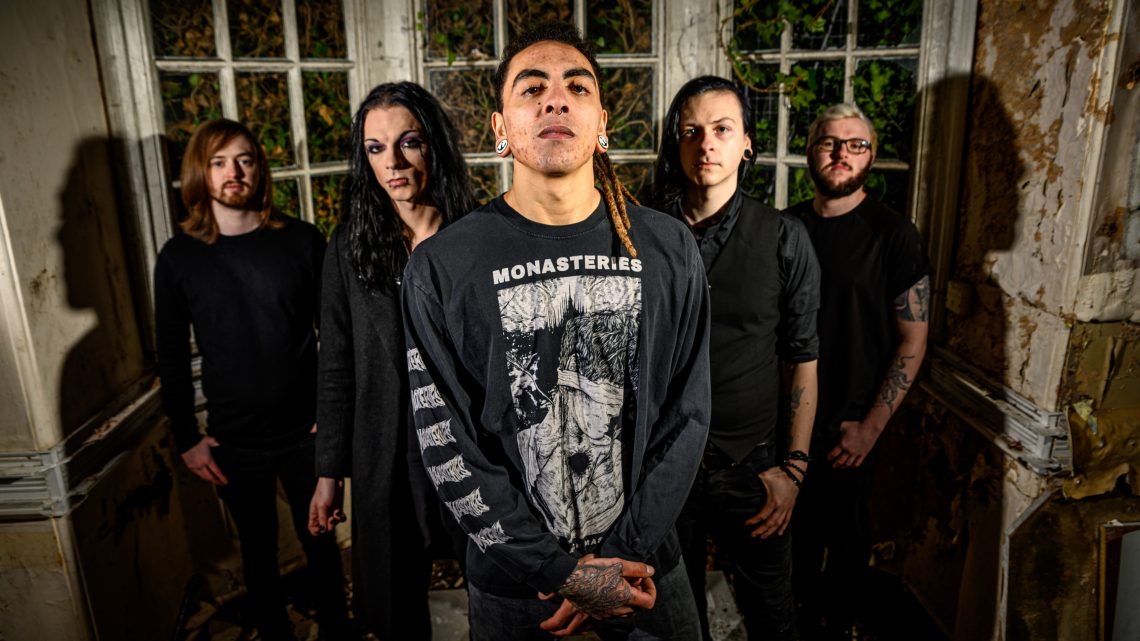 Recall The Remains Vocalist Jacob Gets His Woof On
13th February 2021
0
By
John Deaux
Jacob Collins fronts UK Metalcore act Recall The Remains. A brutal sounding band that has a softer side when it comes to pets. We caught up with him during Lockdown 3.0
So in my house I have 2 labs and 1 cat.
I have had my labs since they were 1 so about 11 years now. They are called Smartie (white lab) and Cleo (black lab). They were a part of the breeding stock for Guide Dogs for the Blind. What that meant is me and mom would take care of our labs when they were pregnant and we would look after their puppies when they were born and would do that for up to 8 weeks.
My cat is called Tiny and she was rescued when she was a kitten and the previous owner didn't look after her well enough.
Do the dogs here you coming home?
At my house I have a bay window and Cleo (my black lab), when she hears me or mom coming back home, she will jump up and stand on the ledge waiting for us to come inside.
Obviously things have been a little different with this global pandemic. Have they helped you through the lockdowns?
I have still been working through Covid but not being able to see my friends or doing any gigs has been hard but they have been there to try and keep me sane. They are always in the same room as me so it's a nice feeling knowing you ain't alone.
Q: Have you always been an animal lover? 
I have always been an animal lover. In the past I have mostly owned cats until I got my 2 labs and I have looked after a snake before.
Are you one of those people that dresses up their dogs?
I have never put my dogs in costumes but I've put hoodies on both of them before when it got too cold.
How do they react to you when you practice at home?
My dogs and cat don't like me practicing as I think they believe I'm shouting at them when I do practice but they don't seem too fussed about what kind of music is playing.
Who looks after them whilst you're away on tour/holiday?
In the past I have had time to come home and check on my dogs before I go and then my mom or my mate will look after them.
Speaking of practising, what can we expect next from Recall the Remains? 
At this current point we are still in the middle of promoting our upcoming EP "Dead Dreams" (out 5th March), and we might have an announcement related to that soon, but we are just starting to plan what we are gonna do next once everything is out. We don't have any other due dates as it's all still in the early stages but we plan on topping this EP at a later date.
Have you anything you'd like to say to your fans/followers?
I just want to say THANK YOU for sticking with us during this difficult time and we can't thank you enough, it means the world to us but remember to look after yourselves, keep safe and always remember to have self-care days.
Thanks again Jacob, we hope we see Recall The Remains on a stage again very soon.
For all things Recall The Remains, click HERE and to purchase product, click HERE
How useful was this post?
Click on a thumb to rate it!
Average rating 5 / 5. Vote count: 1
No votes so far! Be the first to rate this post.
Related
About the author
Some say Yank My Doodle, It's A Dandy! is a biographical movie based on John. Some have even said that his favorite artist is Chesney Hawke! All we really know is he sleeps inside out and his hair tastes like candy floss.