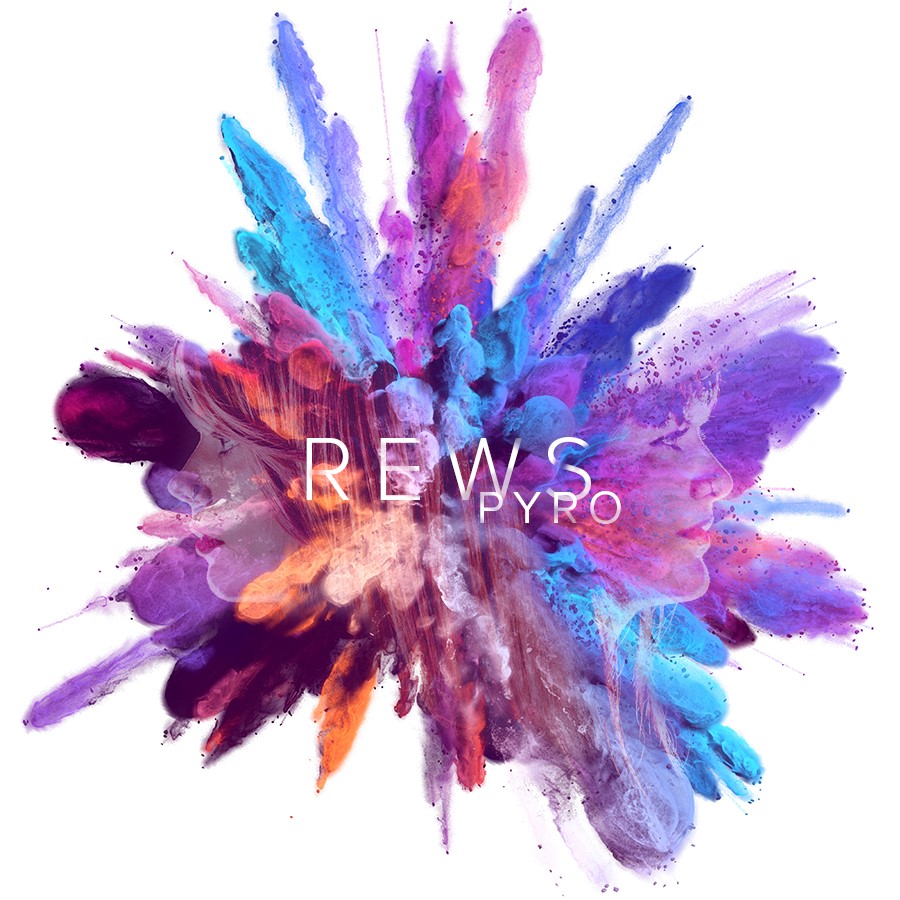 Rews – 'Pyro' hotly tipped by Radio 1 & 6 Music
24th October 2017
Hotly tipped London-based rock duo Rews have announced the release of their debut album Pyro, which will be out November 3rd on Marshall Records ahead of a headline UK tour.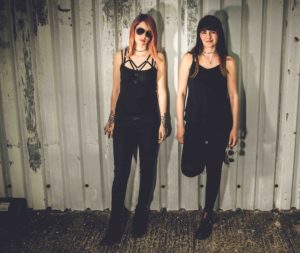 The album's sound is raw and burgeoning with infectious choruses and deadly distorted riffs. Lead singer/guitarist Shauna Tohill delivers soaring vocals alongside drummer Collette Williams' bewitching harmonies and thunderous drums drawing influences from the likes of Grohl and Bonham with pounding toms and a shit-kicking bass drum.
Inspired by life events from the dramatic to the mundane, Pyro covers topics from heartbreak to shady characters and breakfast cereals.
Shauna comments, "I find myself incredibly inspired by experiences whether they are things I've been through or observing and listening to what other people go through. I want to use our music as my voice and to speak honestly into the world and people's situations as I feel music really has the ability to do that (and it has done for me!)."
Recorded at the legendary Abbey Road Studios, Pyro courses with dynamic energy from start to end. It's a testament to the duo's unstoppable drive, belief and passion as they continue to cement themselves as one of the most relentlessly hardworking and exciting new acts to emerge this year.
Rews have had a jam-packed summer playing various festivals and showcases across the country to expectant crowds and rapturous response including a critically acclaimed performance on the John Peel stage at Glastonbury. 6 Music's Mark Radcliffe named the band as one of his highlights of the festival live on BBC TV's Glastonbury coverage, describing them as a "female Royal Blood".
Following their many high-profile live appearances, Rews have garnered huge momentum and support from radio with plays on Radio X and Radio 1 where they were named as Huw Stephens' 'Track Of the Week'. They have had plays on Planet Rock radio, having been nominated for Planet Rock's Best New Band in 2017, and they were also added to Kerrang! Radio's playlist.
Rews have shown insurmountable talent and commitment to developing their unique and inspiring sound. Featuring both the singles 'Miss You In The Dark' and 'Shine', the highly anticipated Pyro promises to deliver a musical punch in the face.
Pre-orders available here.
REWS TOUR DATES 2017
NOVEMBER
Wed 8th – The Wheatsheaf, Oxford
Thu 9th – Epic Studios, Norwich
Fri 10th – The Soundhouse, Leicester
Sat 11th – Esquires, Bedford
Wed 15th  – The Greystones, Sheffield
Thu 16th – Fibbers, York
Fri 17th – The Met, Bury
Sat 18th – Lincoln IMP, Scunthorpe
Wed 22nd – The Horn, St Albans
Thu 23rd – The Forum, Tunbridge Wells
Fri 24th – The Face Bar, Reading
Sat 25th – Actress & Bishop, Birmingham
Wed 29th – Old Blue Last, London
Thu 30th – Gwidhw, Cardiff
DECEMBER
Fri 1st – Mr Wolfs, Bristol
Sat 2nd – West End Centre
FIND REWS HERE