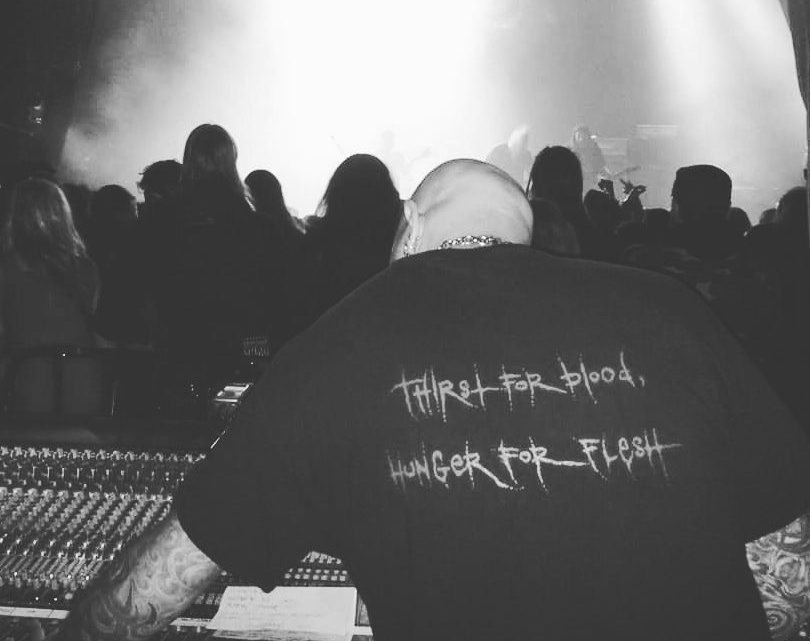 Rob Sherred Shares his Music Industry Insights
5th June 2021
0
By
Queen Nikki
Rob Sherred is a Sound Engineer and Tour Manager who has been a stronghold member in the music Industry, especially in Norway for quite some time. He has worked with and continues to work with some big names including Deicide, Autopsy, Borknager, Carpathian Forest, Trollfest and Memoriam to name a few. We caught up with him to find out how the pandemic has effected his life and his role in the Industry.
Thanks for catching up with us, we think it's so important to hear from the backbone members of the music industry, especially during the current standstill that the industry has come to.
First of all, how did your journey in the music industry begin, tell us all about it, we'd love to know! What's your story?
I started in a theatre from the age of around 13-14 I guess, my mother worked at administration there and I used to go with her in the summer. I used to hang out with the backstage guys while she was working. I asked questions all the time and the sound guy there (Jason Morfet ) just said one day,  "Do you want to learn?" Naturally, I said yes and here I am, still in the industry many years later.
I have always enjoyed music, I still love what I do and I always will.
Where are you currently based/ working, what is your role and how much has the ongoing pandemic affected your job?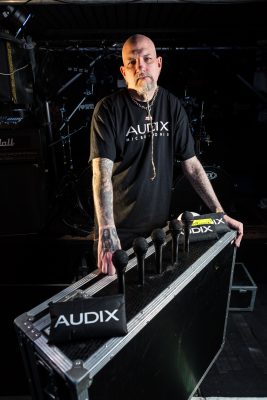 I am based in Oslo, Norway, I actually mixed my first concert in 7th months the other day.
It has been difficult as I'm a Sound Engineer, Tour Manager and as we all know, nothing has been happening for a very long time.
I've not been able to do any work unfortunately, I had an accident last year and shattered my pelvis. I was on crutches for four months with lots of physiotherapy and going to the gym, so i guess it happened at the right time.
The Covid situation has effected the whole live music industry all over the world. I really hope that it changes soon, so everyone can go back to enjoying live music and working with it again. It has been hard for everyone.
Have you received any financial support during this time? From the govt. where you're located or grants etc. 
I've been receiving some money from the government ( Nav ) but i get a lot less than when I was working and touring. I've had to learn to survive, I guess that alot of other industry people are in the same boat.
Very true Rob, that's a lot of folk out of work. Have you had to take a job outside of the industry to get by during this time? If so, how did you adjust? 
No nothing! I'm not qualified to do anything else. I guess I have mainly been working on my health to get better.
Your health is very important. Have you always had a passion for music? What were your favourite bands growing up? 
I have always had a big passion for music, my cousin Tone introduced me to Frank Zappa when I was 8 years old, it's something I've always enjoyed. I still listen to a lot of Frank Zappa, Frank Marino, The Residents, Zoogs Rift, I feel the world will be very a very boring place without music.
I've always liked death metal bands, especially when I was growing up, bands like Death, Autopsy, Bolt Thrower, Deicide and Unleashed. I am so fortunate to work with these guys and call them my great friends.
Do you think your work in the industry has had an influence on your musical tastes? 
I don't think so really, I tend to think if i like it? I can work with it. From Jazz and Blues to Extreme music. I listen to loads of different music.
Yes! Eclectic taste, I like it! Are there any emerging bands you've found that we should keep our ears and eyes on? 
There is a band called White Void with Lars from Borknagar that are really cool, check them out.
The new Lotunn album is awesome. The last Endezzma and Memoriam albums were superb. Painted Doll and Deer Park Avenue brought out some cool albums also.
I love the new Gary Numan, Intruder album.
Thanks for the hot tips! We think Gary Numan is pretty awesome too. What is it that continues to drive you to work in the music industry? What do you find rewarding? 
I have a big passion for music, mixing a live band and seeing the crowd reacted to it.That's a great feeling, feeling it in the air.
What is your dream job in the industry? 
I think that I honestly already have it. I mix some of my best friends in bands that i love.
Well that's great to hear. Where to now? Do you have a plan of attack for the coming months? Norway looks like it's slowly starting to open again, what can you tell us about your local industry moving forward?
At the moment Norway can have 20 people sitting down watching live shows, so it's a start. Fingers crossed it will change for the better soon.
I have a website coming out soon (www.robsherred.com) and I have a few endorsements. Audix Microphones (www.audixusa.com) and Hate Couture Clothing (www.hatecouture616.com)
Well, yes, that is a start and better then nothing. What is the craziest story you have to share with us. I know you have you seen some wild antics while on the job, give us the juice!
Hahah, where to even start, there is some things that I really can't say.
I've been dropped off at the wrong airport in Shanghai, China. I've been driven to the old (wrong) festival location after Party San moved and l was sat looking at a big empty field with a tractor on it! I had to get a ski lift up to a festival site with a band plus gear!!!
I dressed up as the Queen of England mixing everyday when I was with Trollfest on the last tour.
Lots of silly things have happened before, nothing bad, just silly things.
These are amazing! Do you have any words of wisdom you'd like to say to either- other crew workers in the music industry or to the music fans about your position?
It will all change if we keep to the covid rules and we will all come back stronger than ever… music will never disappear.
Rob! Thanks so much for your time today. Best of luck and I can't wait to share an expensive pint with you again, at a gig in Norway. 
For Everything Rob Sherred Click HERE
About the author
"It does not require a majority, but an irate, tireless minority, keen to set bushfires in people's minds." Hail Satan!