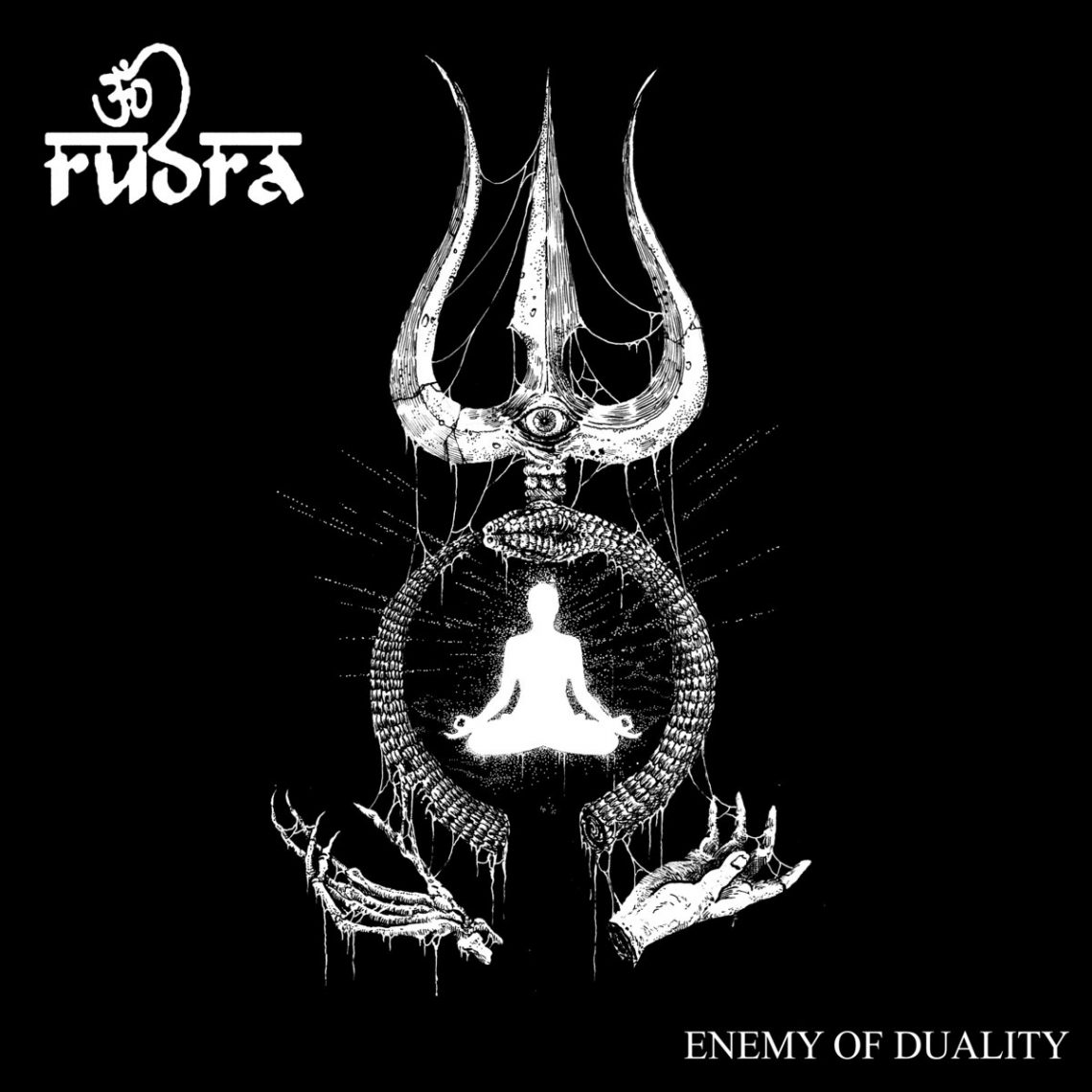 Rudra – Enemy of Duality CD Review
24th October 2016
0
By
Fraser
Singapore's Rudra are one of the underground's unsung heroes. Despite each and every one of their albums being met with critical acclaim, Rudra are depressingly absent from the spotlight of mainstream metal media. Pioneering what they call "Vedic Metal," their sound is a unique blend of blackened death metal and traditional Eastern folk music. 2016 sees Rudra release their eighth record, Enemy of Duality.
On paper, Rudra tick all the boxes with Enemy of Duality. Completely brutalising riff-work? Check. Splashes of melody and hooks? Check. Shred-filled solos? Double check. Add in the interesting, mythological lyrics and the Eastern folk music, and Enemy of Duality is, on paper, an excellent album. However, as we all know, what is good on paper isn't necessarily good in reality. What you can't include on paper is passion. And what really sets Rudra apart is their resolute belief in what they are doing. Enemy of Duality is not an excellent album because it ticks all the boxes on paper. No, it is an excellent album because the band are truly passionate about what they do. And this resonates through the music.
It is hard to pick highlight tracks from an album that is as passionate and well-executed as Enemy of Duality. Abating the Firebrand opens the album with an ominous chant, creating an evil feel that would not feel out of place in a Behemoth track. This sinister atmosphere carries throughout the rest of the track – and the album for that matter – leading onto the supremely punishing Slaying the Demons of Duality. Perception Apparent is the first taste of a truly folky sound, with its intro.
The most enjoyable section of this record, however, is the brutal triple punch that comes at the end. First of the final three tracks, Seer of All is unrelenting in its double-bass assault and features the album's best guitar solo. Opening with a female vocal chant, Hermit in Nididhyasana is utterly hate-filled, however, undeniably epic. However, the best track on Enemy of Duality is its closer. Coming in at just under ten minutes, Ancient Fourth is the album's most ambitious and enjoyable track by far. In a feat of pure sonic violence, Rudra unleash every element they have explored throughout the course of Enemy of Duality in one final, earth-shattering blow.
Rudra's music is not for the faint of heart, nor the soft of mind. This is abrasive, visceral, and utterly savage blackened death metal. However, it is also vastly intelligent, interesting, and wholly unique. With Enemy of Duality, Rudra have once again it the mark. However you feel about the myriad of sub-genres metal has, this is a must-listen for any extreme metal fan.
Score: 9 out of 10
Enemy of Duality Information
Track List:
1. Abating the Firebrand
2. Slaying the Demons of Duality
3. Perception Apparent
4. Acosmic Self
5. Root of Misapprehension
6. Seer Of All
7. Hermit In Nididhysana
8. Ancient Fourth
Record Label:
Transcending Obscurity Records
Release Date:
17th of December 2016
For fans of…
Behemoth, Hate, Melechesh
Pre-order Enemies of Duality here!
How useful was this post?
Click on a thumb to rate it!
Average rating 0 / 5. Vote count: 0
No votes so far! Be the first to rate this post.
Related
About the author
This bearded wildman from North of the wall survives the harsh ever-present winter of Scotland on a healthy diet of thrash, death metal and beer.