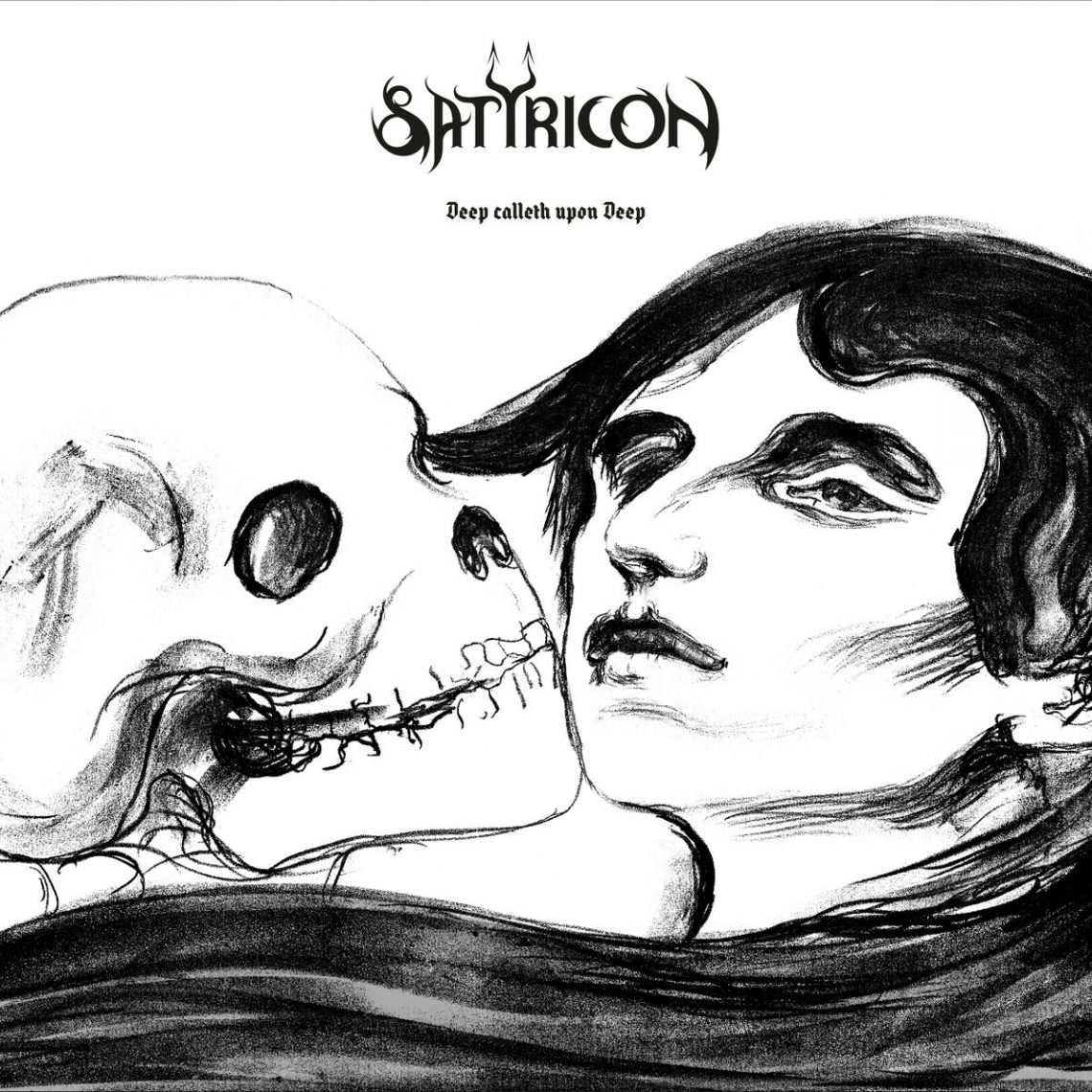 Satyricon – Deep Calleth Upon Deep Album Review
18th September 2017
While I'm not a purist at heart (my favorite Satyricon album being Rebel Extravaganza), it's safe to say that since the early 2000s Satyricon has lost more of my attention with each release. It's not the lack of corpsepaint, Frost manages to look weird enough without it. It's not the lack of raw production, Satyricon was never really known for low-fi recordings as evident on their landmark release "Nemesis Divina" which saw not only a slickness in the visual department (see the colorful album cover) but sonically as well, with a clarity and broadness in production that helped cement the band's place at the pinnacle of Norwegian black metal.
What made Satyricon stand out from the ever-crowded pack of black metal acts was how fierce, vicious, and malicious their black metal assault could be. Satyr's vocals more often were the embodiment of disgust and disdain. Frost's percussive brutality and relentless blasts had many often questioning if he was human or a re-animated demon from the icy netherworlds after all.
Riffs? This band had contributions from Nocturno Culto, end of discussion in that regard. Moreso, what made Satyricon a special act was the band's ability to push the genre to new heights and terrain via extremity.
Since the 2002 release of "Volcano," which saw the band's intense assault give way to a more subdued and dark atmosphere, each passing release has shown the band devolve from a black metal band with varying influences to a black metal inspired rock band….and a bad one at that. The first element absent from "Deep Calleth Upon Deep" is drummer Frost, whose dial it in style of playing certainly doesn't demonstrate what he is capable of and cannot possibly hold his attention, let alone the listener's.
There is a way for highly gifted drummers to tone down their playing and still give the music a sense of flare and finesse. If you have a chance, go see Dirk with Megadeth before they call it quits and see what I mean. Also missing in action, Satyr's monstrous voice which is dialed back so much it's hardly aggressive let alone menacing. Listen to "Filthgrinder" or "Hvite Krists dod" and then listen to this album and tell me extremity hasn't given way to blackened soft rock, which is exactly what we have here with this album.
Black n' Roll? Listen, if this sounded like Inepsy with Satyr from Nemesis singing I'd be personally driving to all of your houses telling you to listen to this. This is not rock n' roll, black metal, or a mixture of the two. It is a band going through the motions and dialing in another mediocre album because the name still has value.
Hard pass. 
4.5 / 10
Deep Calleth Upon Deep Album Info
Track Listing
1. Midnight Serpent
2. Blood Cracks Open The Ground
3. To Your Brethren In The Dark
4. Deep Calleth Upon Deep
5. The Ghost Of Rome
6. Dissonant
7. Black Wings And Withering Gloom
8. Burial Rite
Record Label:
Napalm Records
Release Date:
22nd September 2017