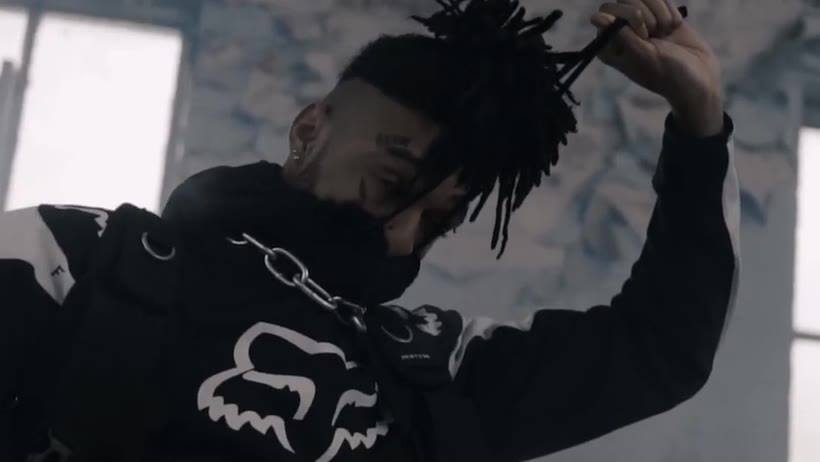 Scarlxrd – "Infinity"
23rd April 2019
0
By
Gavin Griffiths
Do you remember a couple of years ago…KANYE WEST came out with THAT ludicrous comment, stating that rap was the new rock 'n' roll, and that the rappers themselves were the new rock stars? Oh how the rock and metal community scoffed…Corey Taylor would openly call him out on his bullshit (Not that the man ever needs encouragement) and I can guarantee a lot of old school metal fans would have head-banged themselves to death in a mixture of bewildered anger and amusement, and I don't mean they were listening to the "Scream Bloody Gore"! As you can imagine, the whole situation turned into one big Lupe Fiasco, but Kanye was being Kanye…somehow giving us even more reasons to dislike him than his 'music' already did…but do you know the worst bit? In hindsight, he was right…
In the few years that have passed, rap, hip-hop and all of its sub-genre's have been growing exponentially, dominating the airwaves and getting all of the attention…whether it's been from the London Grime movement with STORMZY going from underground rapper to Glastonbury headliner in 2019…whether it's the American Mumble-Rap boom with the likes of POST MALONE living his best life drowning in Bud Light sponsorship, or 6IX9INE who, to be fair just looks like his parents should have simply done that instead of have him…but, the straw that broke the camel's back, was SCARLXRD.
Scarlxrd (Pronounced Scarlord, but Real name Marius Listhrop) was originally a YouTuber before taking up a career in rap, when he eventually made his breakthrough with the track "Heart Attack"…but it's not the fact that he's another SoundCloud rapper making name for himself that's got the metal community irked…it's the style in which he's done it over the course of several self-released records. Combining elements of hip-hop, trap and metalcore, his sound is truly a musical bastardisation of styles and genres that theoretically have no right being together. Let's check out his newest record; "Infinity" and you'll see what I mean…
The album opens up with "I Want Tx See Yxu Bleed" and no my keyboard isn't broken, it's just his 'thing'…he replaces all of his o's with x's and it'll be repeated throughout the album. The song itself is no more than a sinister contrast; the minimalist keys and percussion of the icy trap-beat take a back seat to the vitriolic vocal display; alternative rap delivered as if by a metalcore/deathcore front-man…imagine a black Oli Sykes circa 2006. Lyrically it's a typical mission statement of him against the world, he's doing things differently, his own way; taking shots at the status quo and he's an underdog full of piss and vinegar, but he's capable of dropping some decent bars.
"Yxu Make Me Sick" follows up and I'll tell you what's making ME sick, remembering to spell these tracks wrong with the x's…I'll have convinced myself I'm dyslexic by the time I'm done here I swear! I digress…the track itself takes on a similar approach musically with the chilling synths coming off as almost hypnotic amidst some incredibly thick bass, but vocally it's a lot more of the same. The chorus is a repetitive barrage and in all honesty I want to give the poor dab some Zantac, but his disgust is aimed at the very scene and culture he emerged from; all of the clichéd high-rollers in hip-hop. With lyrics like 'I'm not rocking no ice' a dig at those who feel the need to flaunt wealth but have less of a shelf life than bread and milk during a snow storm.
The rest of the album doesn't really differ greatly from track to track by any means to be perfectly honest…"Sx Sad" musically mixes classic hip-hop with an almost childlike innocence…like an extreme, urban version of "Alfie" by LILY ALLEN if you will conceptually, the cartoonish aspects masking the message at first glance, but here the vocals are at their starkest contrast…"I Can Dx What I Want" has more befitting instrumentation with the inclusion of some much more appropriate electric guitar, allowing for more of a nu-metal aesthetic, while "Nx Advice" has some up-beat electronic elements and carries more of a retro vibe but again, the vocals clash so hard it's off putting at times. If there are any highlight's to be picked out it would have to be "Hxw They Judge" for its intro alone; the brooding guitar tone and methodical build, which coupled with the overall lower tempo allows for a more atmospheric listen.
The question we're left with regarding ol' Scarlxrd here now is; where the hell do we put him? He's arguably to metal for the hip-hop kids, the zombie chav horde will just label him as 'goffic' as they do with anything remotely rocking, while many of the OG metal community themselves with want nothing to do with him for this Frankenstein of a genre crossover. What's undeniable though is that he's a forward thinking, progressive artist…you can't knock the man's ingenuity. He's equally likely to build bridges between musical demographics as he is to burn them; and it's that divisiveness that'll see him continue to grow. The point is it's different, and it doesn't matter if you like him or not, it's encouraging to see artists continue to take alternative music in new directions. Still struggling for positives? At least he's not DRAKE how about that?
Score: 5 / 10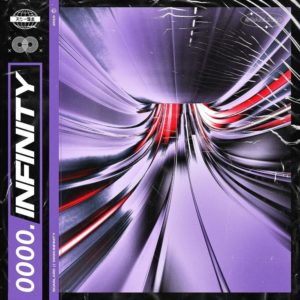 Track List:
"I Want Tx See Yxu Bleed"
"Yxu Make Me Sick"
"Living Legend"
"Nx Pressure"
"STFU"
"Sx Sad"
"I Can Dx What I Want"
"Hxw They Judge"
"Nx Advice"
"Berzerk"
"Head Gxne"
How useful was this post?
Click on a thumb to rate it!
Average rating 0 / 5. Vote count: 0
No votes so far! Be the first to rate this post.
Related
About the author
Gavin Griffiths AKA GavTheGothicChav 31 Based In South Wales Favourite Bands: HIM, The 69 Eyes, Paradise Lost, CKY, Rise Against, Alkaline Trio, Type-O-Negative, Turbonegro, Depeche Mode... Enjoys: Pizza, Jack Daniel's, Comedy Roasts, WWE, Horror Movies, Sloths, Panda's, Eurovision Dislikes: The Concept Of Being "Offended", Hype, Instrumental Tracks, Interludes, Overly Long Tracks