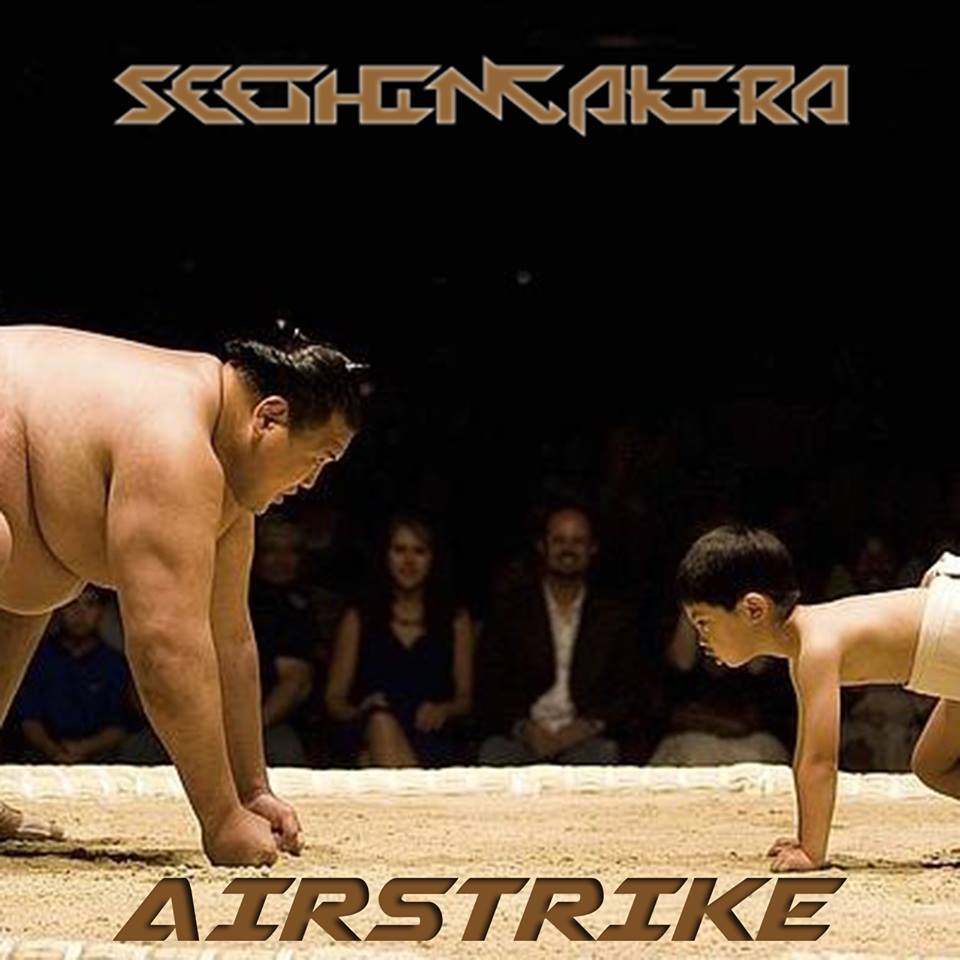 Seething Akira support slots to LA's Crazy Town, The One Hundred & Cabin Boy Jumped Ship coming up!
9th November 2015
Pompey's crazy men and all round lovely geezers have just been confirmed for some stomping supports to LA's Crazy Town, The One Hundred and Cabin Boy Jumped Ship over the next couple of months.
Having stormed Brighton's Breakout Festival with their electronic rap metal Beastie Boys stylings, inciting rowing, a metal conga and a bouncy castle blitz, these guys are really on the rise and their live show is something rather special, exceptionally lively & always baking hot, but special!
Upcoming shows:
November 27th, Joiners in Southampton supporting LA's Crazy Town
December 16th, The Anvil, Bournemouth supporting The One Hundred, Our Hollow Our Home
December 22nd, Talking Heads in Southampton supporting Cabin Boy Jumped Ship
2016
27th February, Wheatsheaf, Banbury supported by Thirteen Shots, Bear Mountain
10th -13th March, HAMMERFEST, Wales with Qemists, Cradle Of Filth, Cypher 16 etc
"This quartet breathes new life into an increasingly growing underground scene….. hooking beats like The Prodigy and a unique style like Enter Shikari, this band create something personal but show the ability of becoming front runners in an ever growing popular genre!"
Soundscape Magazine
Airstrike Video
With their unique take on MMA, these guys have combined pink body suits, body slams, doughnuts and their own inimitable sense of humour alongside their blitzing musical style & come up with an absolutely classic video! 'Airstrike' can also be seen playing out on SCUZZ TV.
This bristling, brash, high powered single, produced by vocalist Charlie Bowes, is given an extra edge in the mix by SIKTH's Dan Weller. Cranking up the pace and bringing some of the band's boundless energy to the track, he's captured perfectly their breakneck dance vibe amongst some monster heavy riffs and a truckload of attitude. Airstrike was recorded at Envy Studios in Portsmouth, produced by Charlie Bowes mixed by Dan Weller (Sikth) & mastered at 360 studios by Dick Beetham. The video was recorded at Gym01 Fitness and Martial Arts.
Seething Akira recently played a UK/European tour wth San Franciscan legends Mordred, and have already supported the likes of Hacktivist, The Algorithm, Senser, Don Broco, Black Futures, Sonic Boom Six, PWEI & Heart Of A Coward amongst others. Seething Akira's insanely fierce and fun live show is their forte and they're well worth catching out on the road this summer! They were also hand picked by Sikth as 'headliners choice' to play the Breakout Festival in Brighton.
Previous releases:
Aggro Vito EP, June 2014, Paralyzed single, Firepower single, Transmission EP
Seething Akira are:
Kit Conrad – vocals, Charlie Bowes – vocals, synths, Harvey Sneezeface Ware – guitar, Stu Mealcliffe – drums, Terry Brown, bass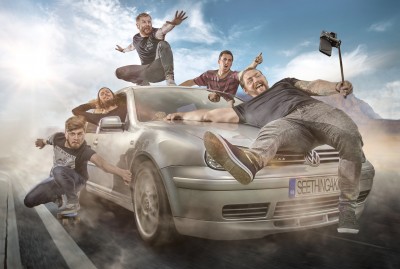 http://www.seethingakira.com/
https://www.facebook.com/seethingakira
https://twitter.com/SEETHINGAKIRA