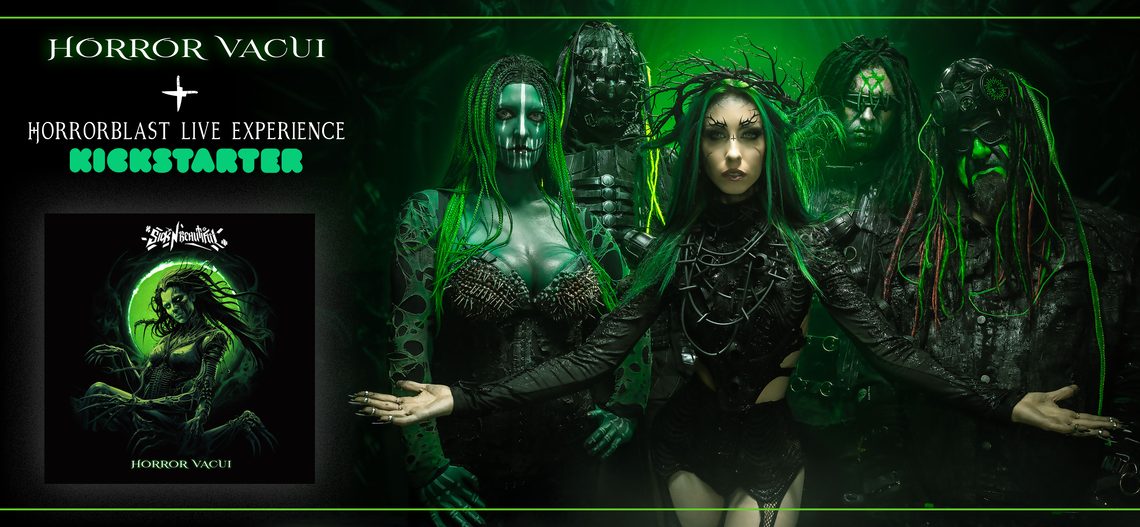 Sick N' Beautiful: Italian Sci-Fi metallers unveil new album "Horror Vacui" crowdfunding campaign on Kickstarter.
15th November 2023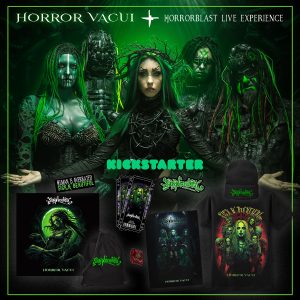 Sci-fi alt-metal act SICK N' BEAUTIFUL is set to launch a Kickstarter pre-sale campaign for their upcoming fourth album on November 15. Titled " Horror Vacui", the record promises to elevate the band's already bombastic sound, visuals, and stage antics to an even more extreme level.
Singer Herma affirms:
"We want to take you even deeper into our world. Deep into our planet Acheron" says singer Herma. "From the outset, we've handled everything ourselves. With the unwavering support of our dedicated fans, who have essentially become our extended alien family, we've consistently pushed boundaries in each of our projects. In addition to our albums, videos and tours, we've ventured into comic books, live streaming shows, and even produced our own movie!"
SICK N' BEAUTIFUL will kick off a European Tour this winter alongside metal giants Cradle Of Filth and Wednesday 13.
Bass player Big Daddy Ray states:
"Despite the logistical challenges of this tour, we're determined to deliver what we call ' THE HORRORBLAST EXPERIENCE' to our fans – a fully immersive dive into the insanity of our imagination. And the Kickstarter campaign is a huge part of this plan!"
Kickstarter backers will be rewarded with exclusive, unique merchandise and one-of-a-kind pieces from SICK N' BEAUTIFUL's twisted and colorful history.
Drummer Evey exclaims: "You just have to see it to believe it!"
The new album, " Horror Vacui" is scheduled for release during 2024 through Frontiers Music Srl.
For all the campaign details, visit: